I don't know how it happened, but my little baby is now two! He has grown so much. So, so much.
In fact, he is now wearing size 3T, and he has the 4T hand-me-downs queued up in his closet.
When I first became a parent, I was so confused about clothing size. I sort of panicked the first time I had to buy toddler clothes. Okay, so the numbers correlate to age. But what's up with the "T" at the end of 2T? Is it important? Was there something special about 2T compared to size 2? Why was there a T in the first place? Wouldn't the tiny shirt give away the fact that it was for a child? And what was the difference between size 24 months and 2T? Aren't those basically the same thing???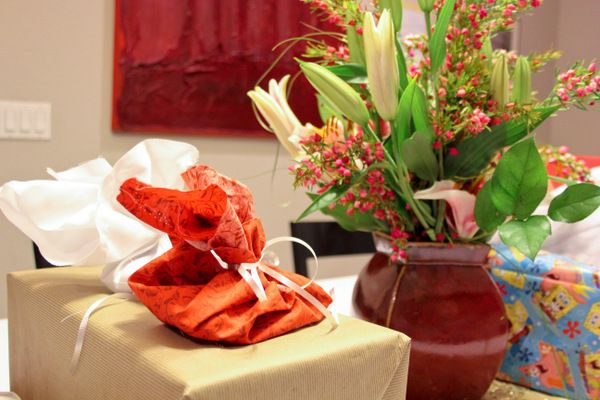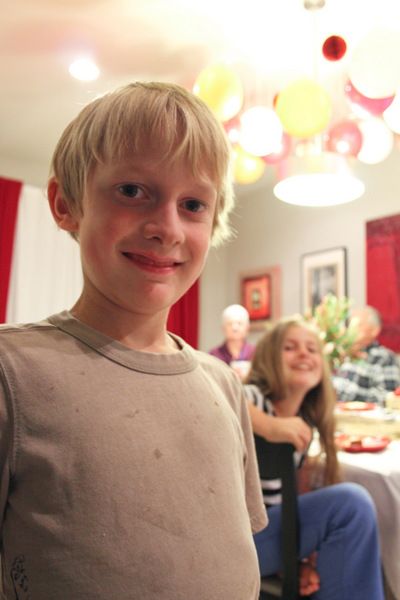 Ha. No looking at tags much these days. Now I just put on whatever looks like it might fit, and completely forget about the clothes I sorted and saved from the other boys until it is too late to wear them again. Half of the tags are cut off anyway.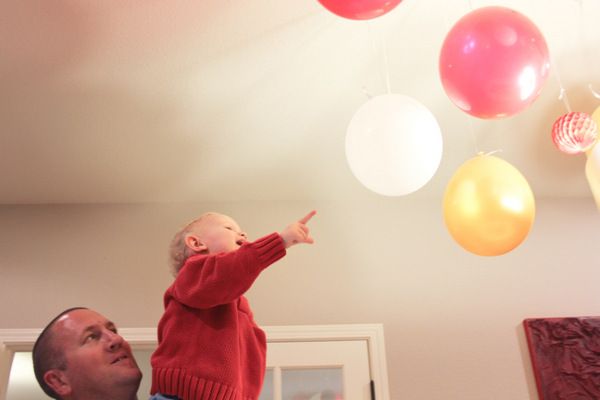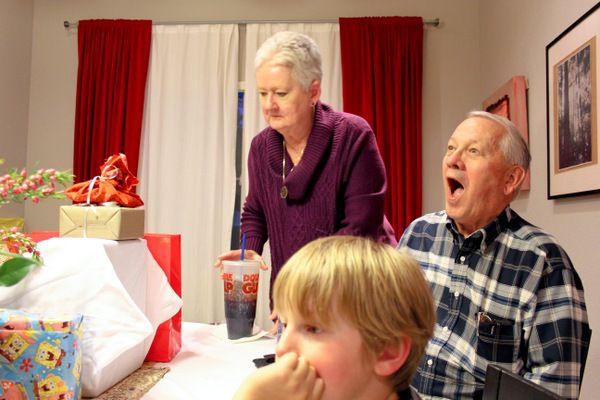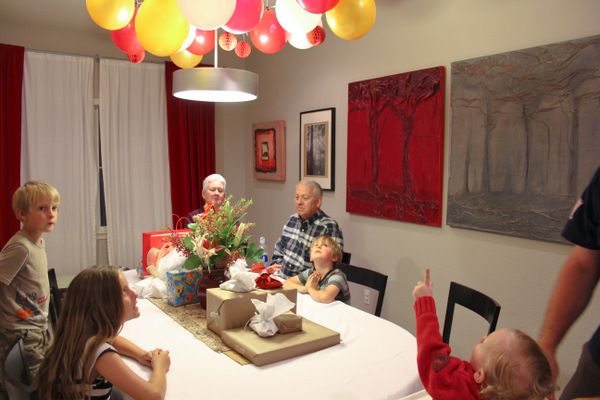 My little guy is sitting in my lap right now, trying to get me to turn my phone on for him. He is a master of the 1 to 2 word sentence. "Mom. Mommy. Mommy. On. Mommy. On. On. (Finally hits the right key and holds the phone to his ear.) Oh. Okay. Buh bye." Cap that off with a big sneeze right on my phone.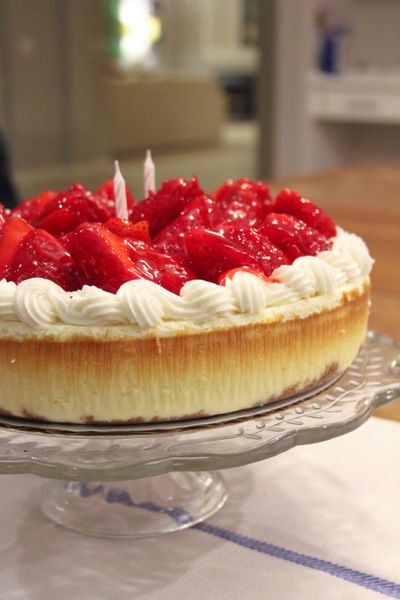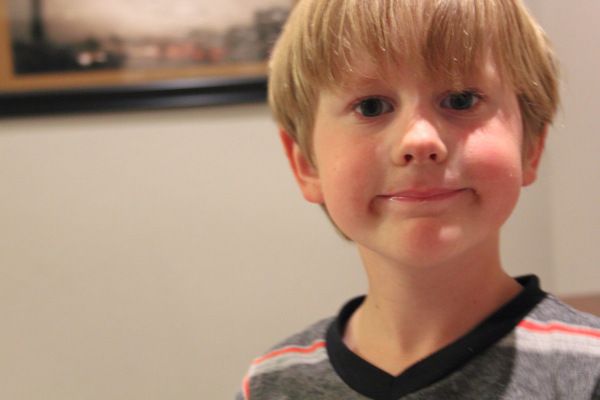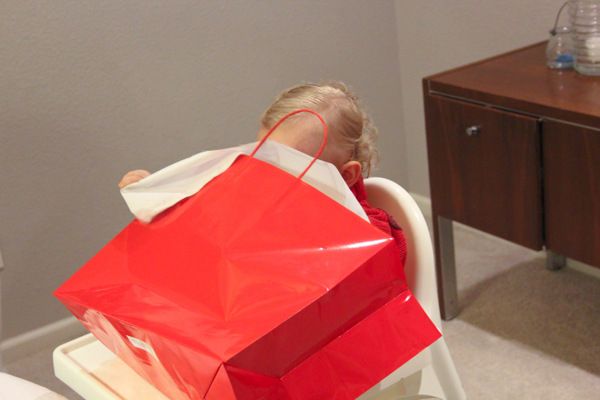 He is such a cheerful soul. He looks into your eyes, smiling, until you smile back. Then he turns and runs away, arms flailing and chubby cheeks and legs jiggling, until he finds a hiding spot from which to peer at you expectantly. Repeat. He wants to entertain and be funny. He wants to help. He wants to pile random toys on my bed, as an offering to the napping Mommy.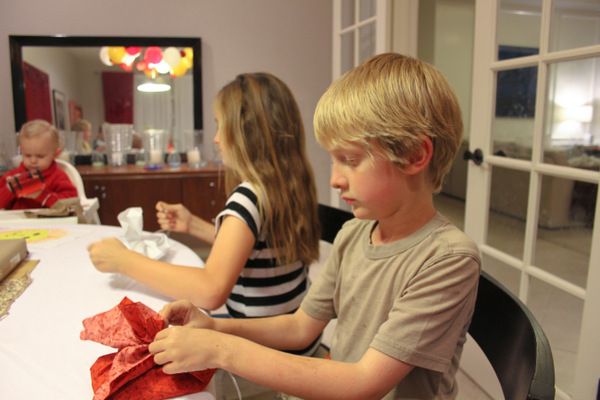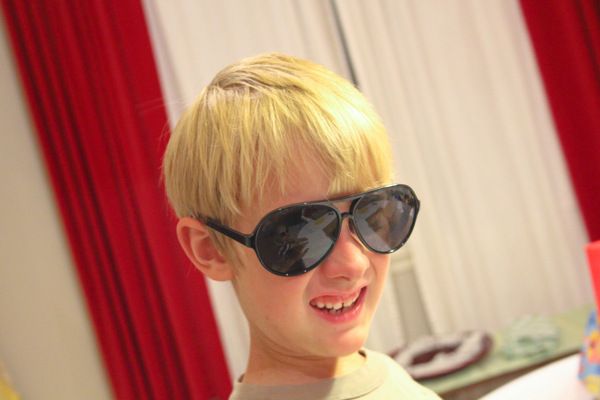 My daughter made a drawing for him. He calls any monster/dragon/wild animal a "roar." Or, as he says it, "WOARRR!"
What a kind soul she is, always making little things for those she loves.
The two year old likes to chase down Pepper, chubby finger pointing, yelling "Te-dat!" (That's kitty-cat.) And Pepper is old and gentle enough to let him catch her now and then.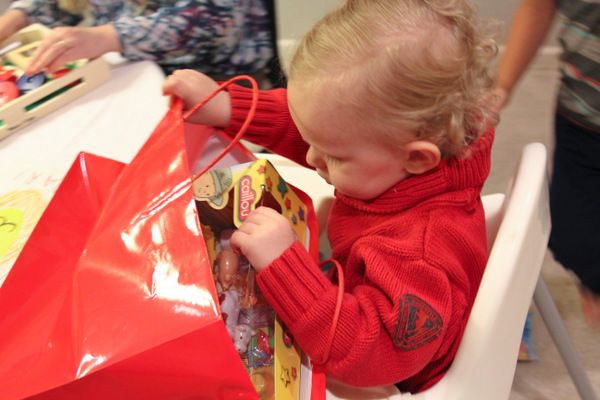 He understands what I am asking him to do, even though he can't yet respond with actual sentences. One of two events will happen. Usually he will jump up and say "Oh!" in anticipation and do what I asked of him, silky blond curls bobbing has he bounds off to do the task. Or, he will awkwardly shake his over-sized head and wail "NooOOoo!" He says what he wants by varying the intensity of those two reactions.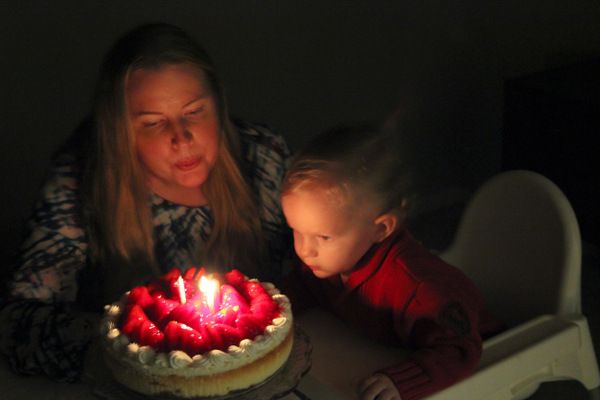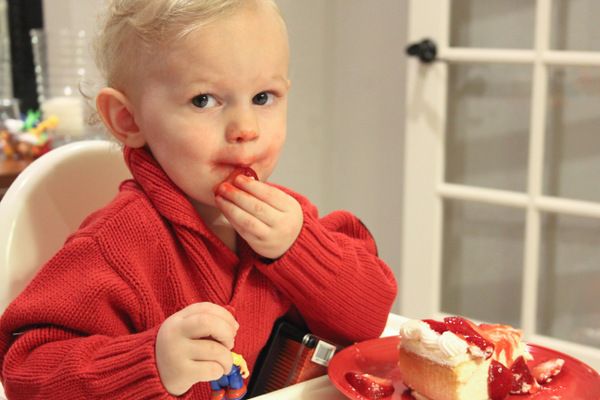 By far, the most exciting part of his day is when we go in the car. He loves the car! Any time someone uses the phrase "time to go" he frantically finds his shoes, shoves them as close as he can get to my face, and says "Mommy! Shoes! On!." He gets me my shoes, or at least, what he assumes are my shoes, and says "Mommy! Shoes! On!" His heart breaks a little when it is not his turn to go and Dad walks out the door, leaving him holding his little Thomas the Train shoes. He uses the extra inch of tippy toes to pitifully peer out the window and watch the car drive away.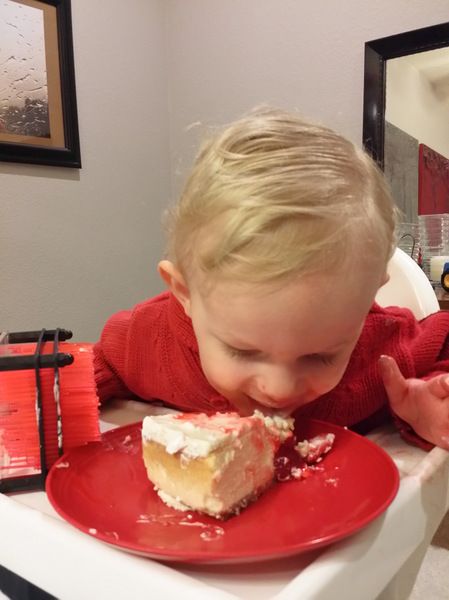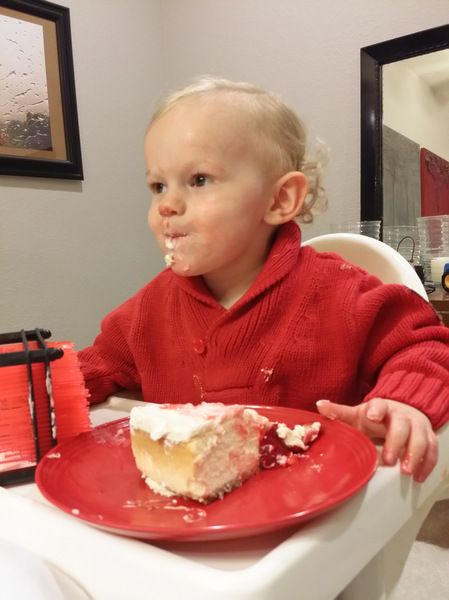 But his sadness is short-lived. All I have to do is mention Caillou and he bounds into the tv room. What is it with Caillou? Is there some sort of toddler subliminal message hidden in there? All my children have loved Caillou.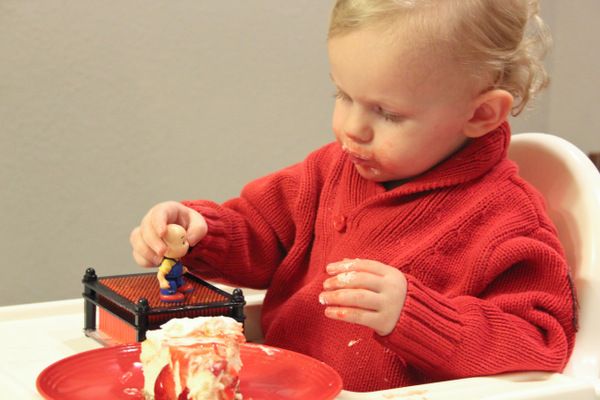 He carries his little Caillou around with him. Caillou is the only figurine he calls by name rather than the term "guy," which he uses for all other toy people.
By the way, public service announcement, playing peek-a-boo with frosting slathered hands is a bad idea.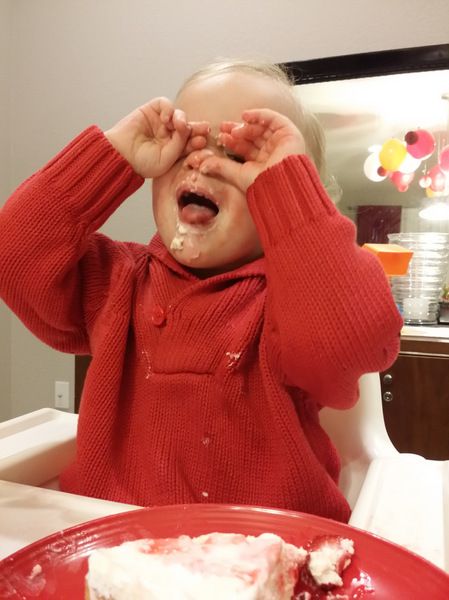 Happy birthday, little oogity boogity boo. I love you!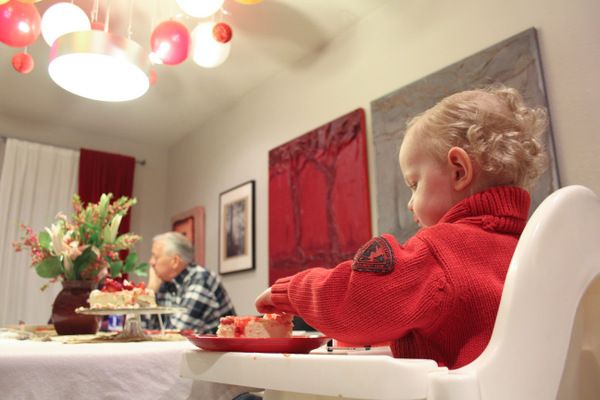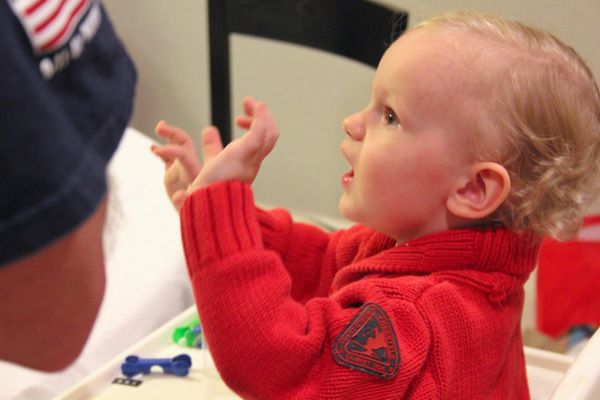 (Don't ask me how he came to have that nickname. I have no clue. These things just seem to happen, no matter how strange or cliche the nickname may be. Other nicknames for him include Mr. Chubbles, Cuteness Patootness, and Ethan bo Bethan. My apologies, little dude!)