My name is Katie, and I am the wife of a firefighter/paramedic.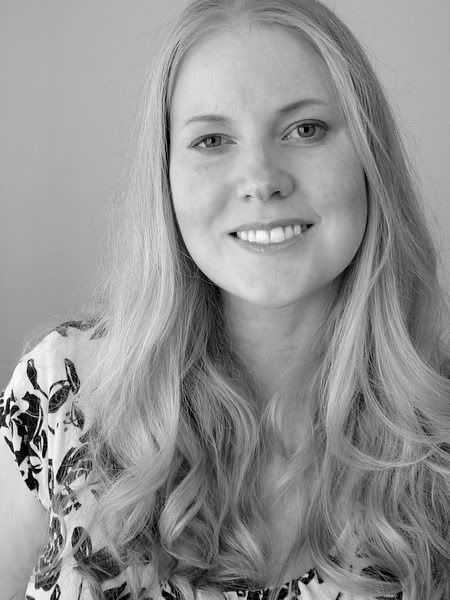 A month after I turned 22, I married the man I knew I wanted to spend the rest of my life with. Our situation wasn't exactly ideal. My firefighter, at that time, worked in the mall and I had no job. I was finishing up college, and much to the concern of my friends and family, agreed to marry this guy who had very little education beyond high school. We were quite young and they did not want me to throw my life away on a man who couldn't support a family and didn't have a career goal. My poor mother! One thing was sure - my firefighter was intelligent, kind, funny, and the perfect complement to my personality. (The friends and family quickly realized this, too.) I believed the rest would come in time and we would find a way to make it work. Ahh - the optimism of youth!
A year into our marriage, my firefighter, then working as a truck driver, realized what he wanted to do with his life. Emergency medicine had always interested him. He had taken an EMT course right after high school and looking back on it, he realized he wanted to be a paramedic. Specifically, a medic on a fire department.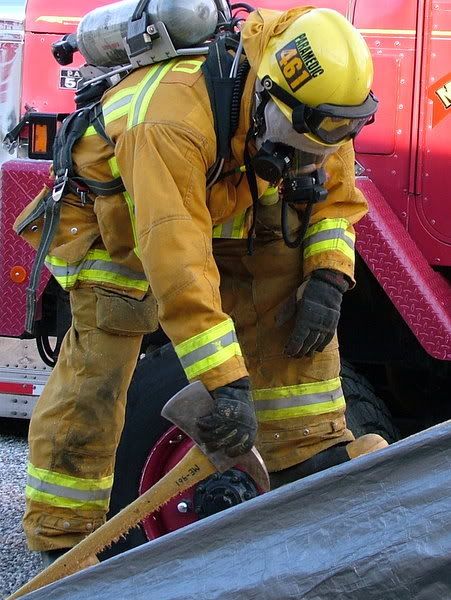 We talked about it, and thought for sure that everything would fall into place within 2 - 5 years. However, the path was much more time consuming than we ever imagined it would be. It took my firefighter
nearly 9 years
to be able to go to paramedic school and get his first full-time job on a fire department. In the mean time, we worked odd jobs, and struggled to make ends meet so we could start a family. Those were difficult, long years. But those years were also filled with wonderful friends, and all the hard times brought us closer together as a couple.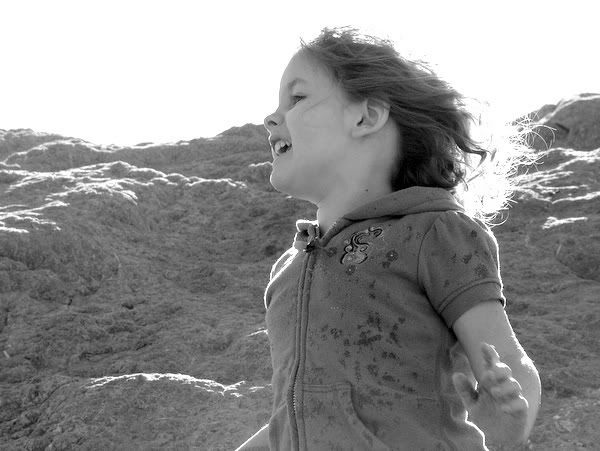 In February of 2009, we were enjoying a day searching the tide pools for baby octopus.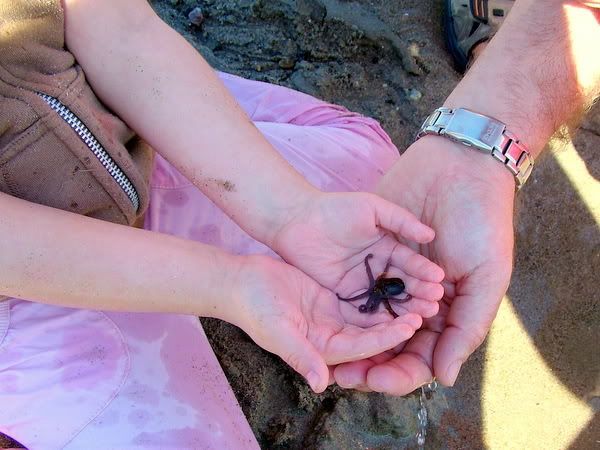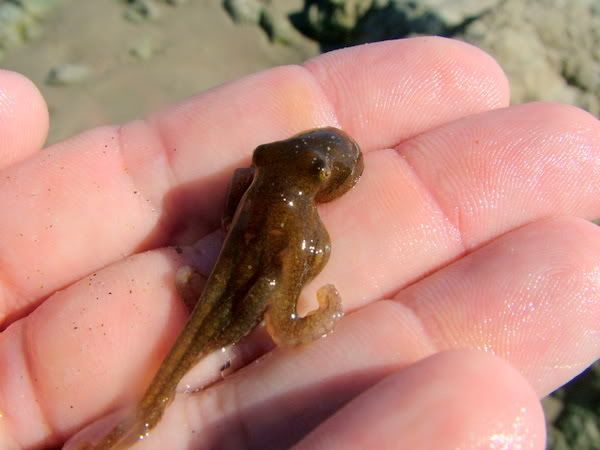 While we were there, my firefighter got a phone call and he was offered his first 'real' job on a department (one that could actually support the family and give us room to grow) in Northern California.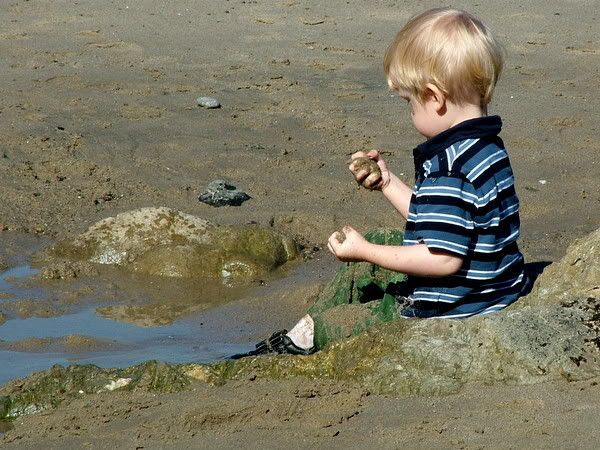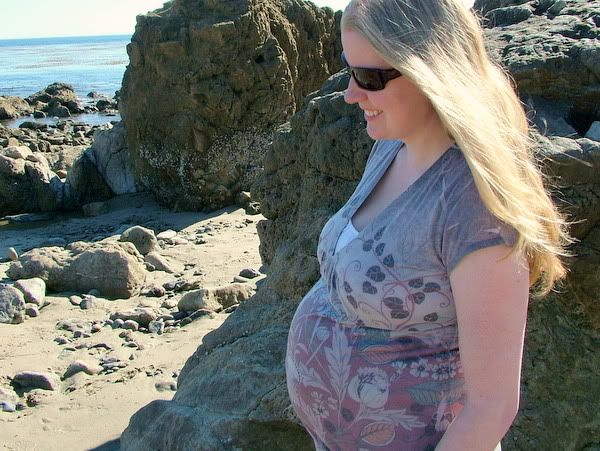 We uprooted our lives and moved our family of 4 and 3/4ths from the small two bedroom apartment we had lived in for 9 years near Los Angeles,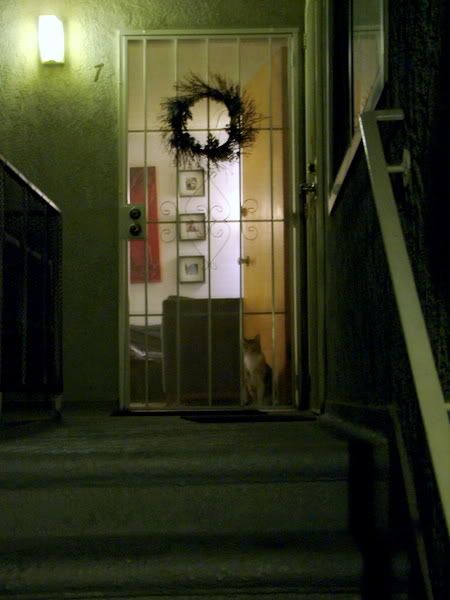 to our first full-sized rental.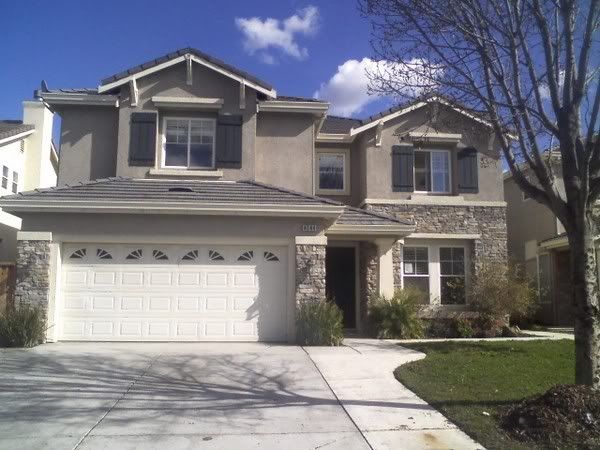 It feels like we are finally at the beginning of the rest of our life. This blog chronicles my attempts to establish a home, enjoy my loved ones, and get acquainted with this job that is like having a new member in the family.