How about a little somethin' to brighten your Thursday? What's a firefighter blog without the occasional calendar guy?
Meet 2008's Mr. September, firefighter Danny Glessner of Carlsbad, CA station No. 1. Go ahead, share him with your friends - remember, we're doing this
for charity
!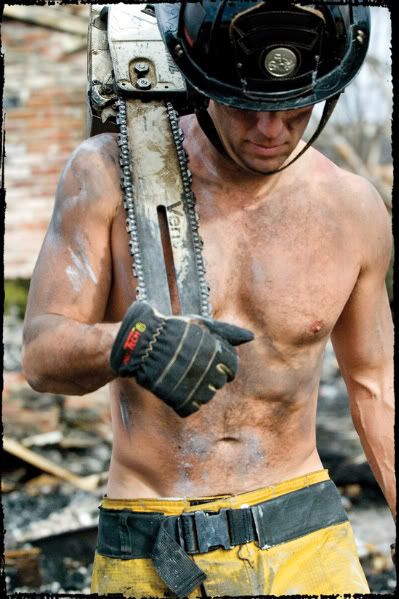 "Why hello there, Danny... oh, don't mind me, just keep carrying that chainsaw..."
(Never mind the fact that he's carrying his chainsaw incorrectly.)
-
Now, if you'll pardon me, I'm going to gaze at something TRULY sexy...