My 2 month old has recently started smiling. At the request of my mother (and when mom asks you to do something - you do it - at least, that's what I tell my daughter), I've been attempting to capture a close-up of this momentous occasion on film. Well, at least, on memory card. But every time I get close enough with the camera, this is what I get: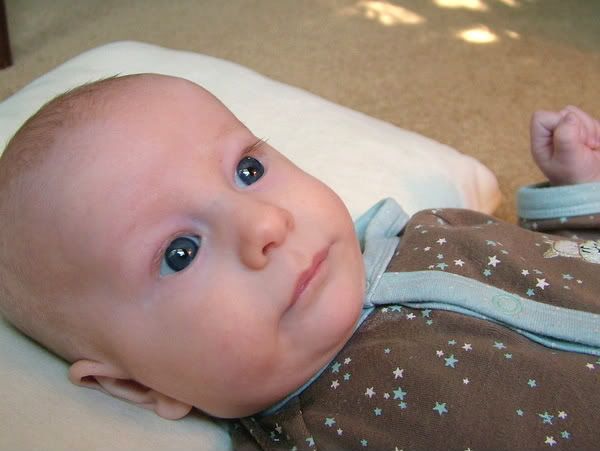 "Ooooh... shiny...."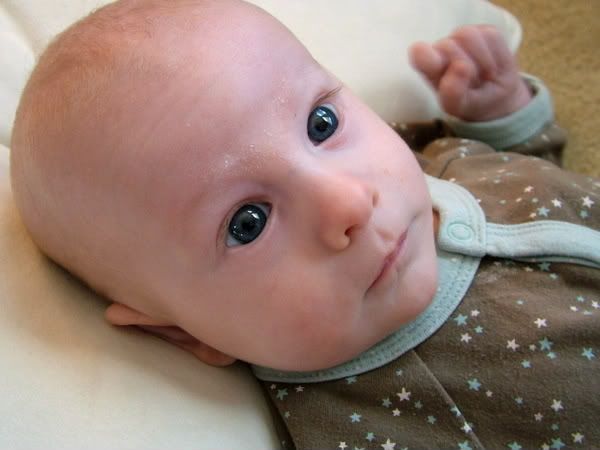 I've got a bunch of these shots.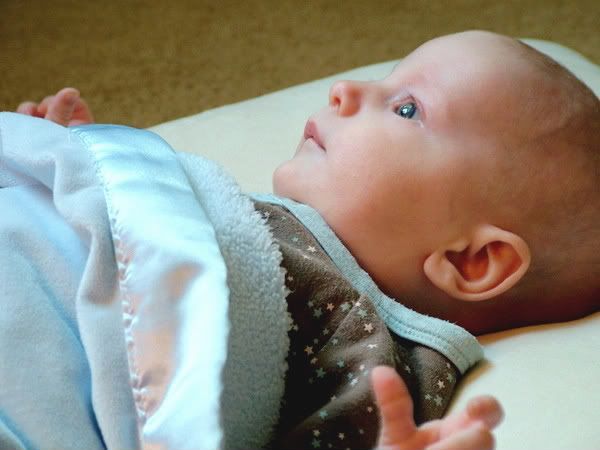 Hundreds.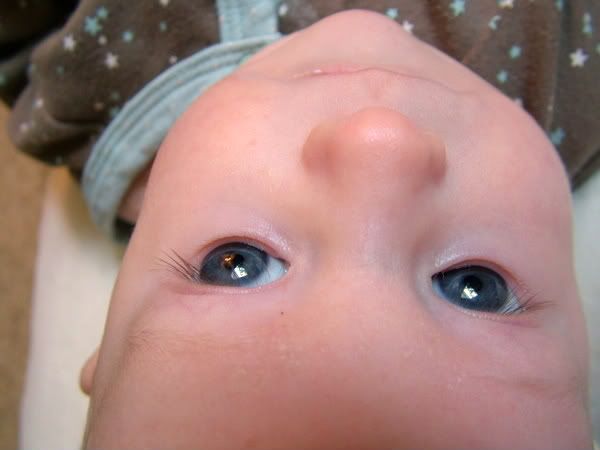 From various angles,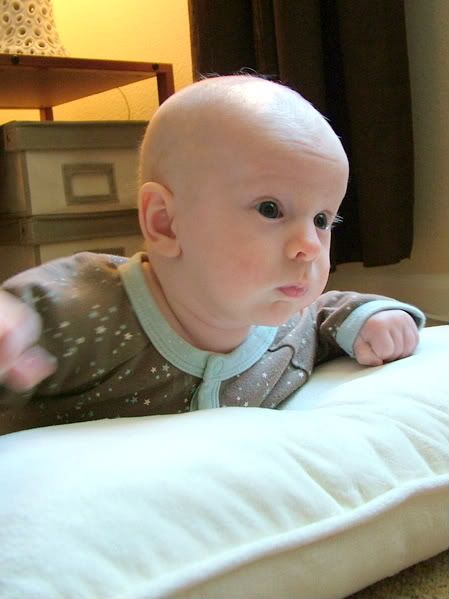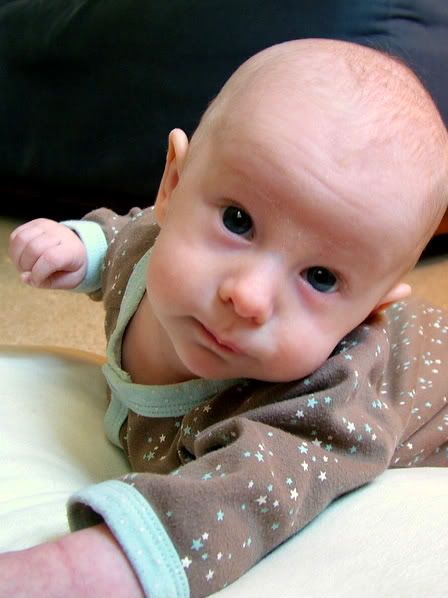 on various days.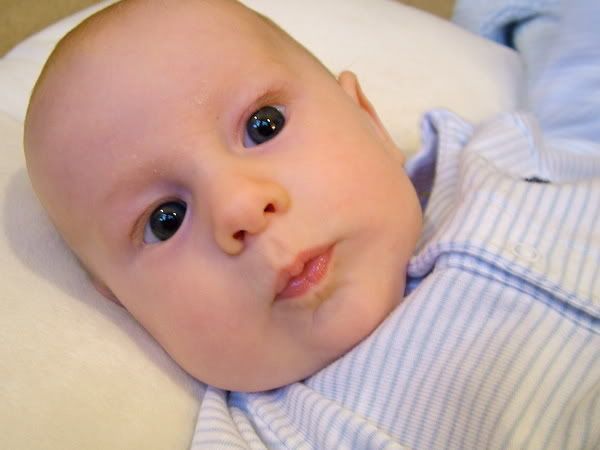 (Because what better things do I have to do with my time than master the art of being a quick draw with the camera and the auto focus?)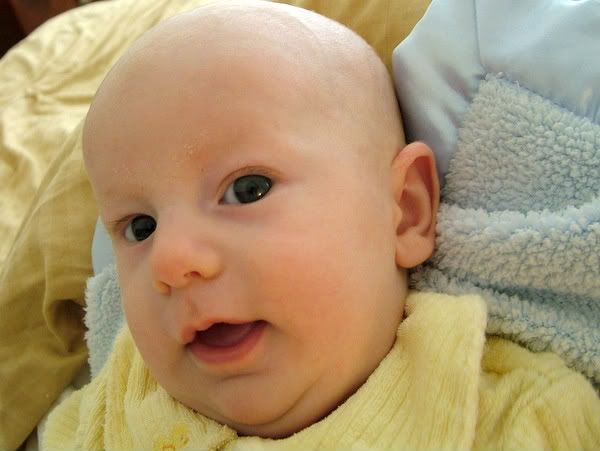 Oooh - getting closer...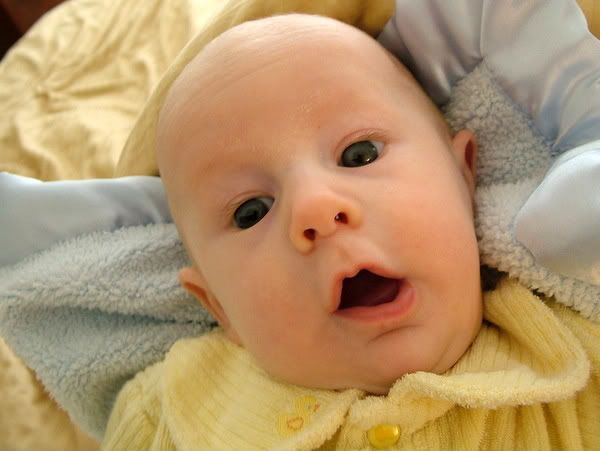 closer...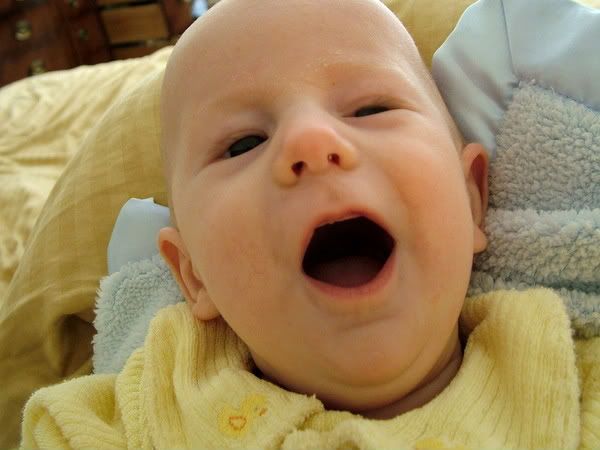 Gotcha!