Do you have any questions for my firefighter/paramedic?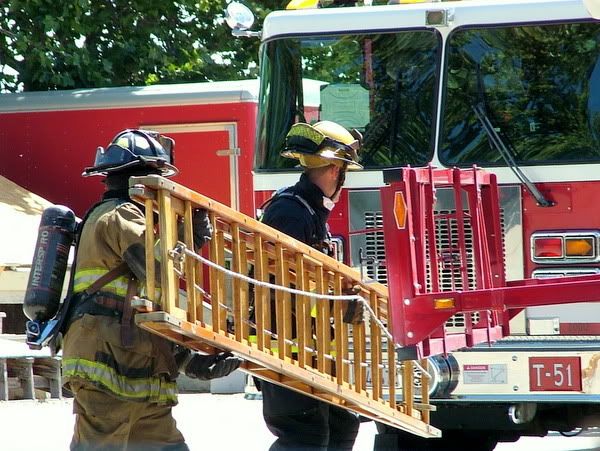 Ever wonder how to check your smoke detectors? Do you know what kind of fire extinguisher is the best, or how to check to see if it still works? Do you know what to do if your car crashes on the freeway? How do the signs and symptoms of a heart attack differ for men and women? What's the meaning of life? What sort of work out routine do firefighters maintain? Here's your chance to find answers to all of life's pressing questions (and not so pressing ones). Post your questions in the comments section and my firefighter will be happy to answer them.
The firefighter is in...