See these little hairs?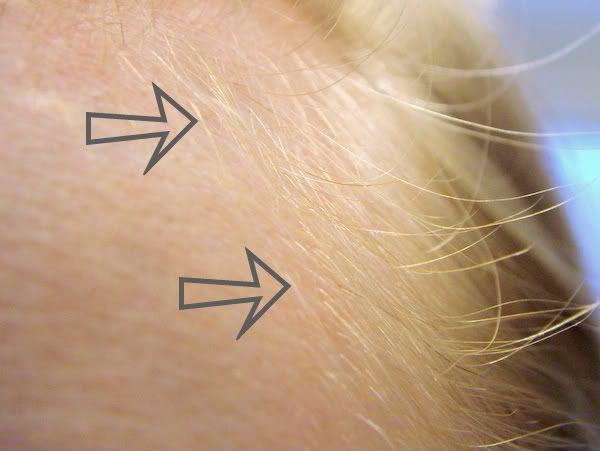 I love hormones. Just when you think all the side effects of pregnancy are over, you get hit with these lovelies.
Meet the beginnings of my post-post-partum hair loss hair wings.
I don't know if it's the lack of sleep that causes the hair loss, or stress, or pulling my own hair out, or losing that "pregnancy glow," but for some reason, I lose hair by the fistfuls those first few months after the baby comes out. My hairline recedes and thins to scary heights, prompting such endearing comments as "whoa, check that out!" from my firefighter. It's very encouraging.
Then my body decides to grow all that hair back at the same time and I get these buzz-cut bangs. There's just no attractive way to style them, especially when they grow out a bit more.
I think they may have been the inspiration for the first mullet to ever walk out of a salon! I am SO ready when the mullet returns.
--------------------
Update - see
how my hair wings are doing now
. They grow up so fast! *sniff!*