I love the bedding I found for my infant. It's difficult to find something stylish within a reasonable price range for baby bedding! I got mine from
JoJo Designs
on eBay, land of pretty and affordable baby bedding.
One thing I'm not fond of, however, is window valances. They seem thin, flompy, and don't have much presence. And they really don't work with the hardware that I have to work with at the moment.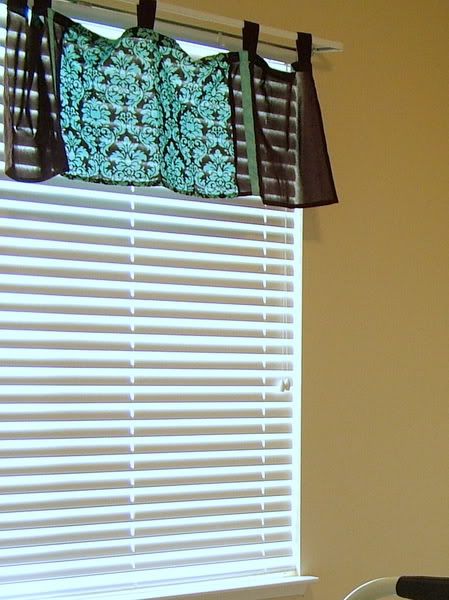 So, I decided to make full-length curtains out of them to give them more oomph.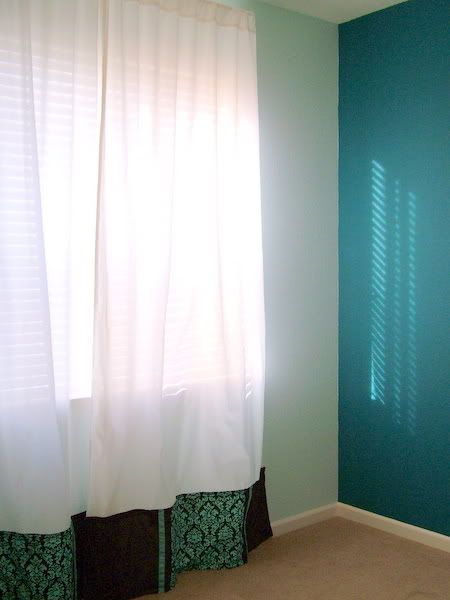 You can see the new paint job, too. All I have to say about that is I want to flog the person who decided that drop-down texture is a good idea. I'm still filling in the tiny pockets of white that keep showing up on that dark wall. I do love the colors, though!