Before I was married, I was simply Katie. Then we moved into my firefighter's home town and for 10 years I was known as his wife.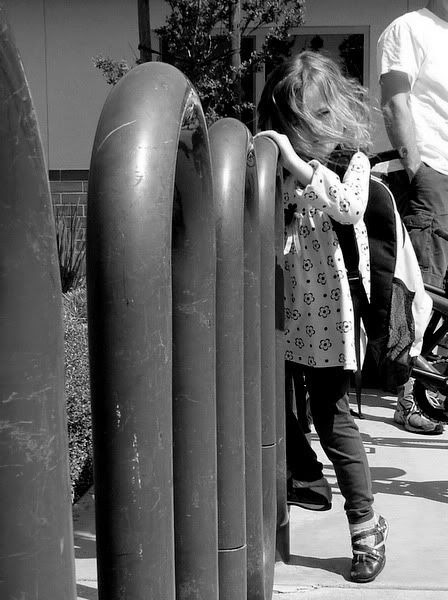 This week marked the beginning of the era where I will be known as my daughter's mom.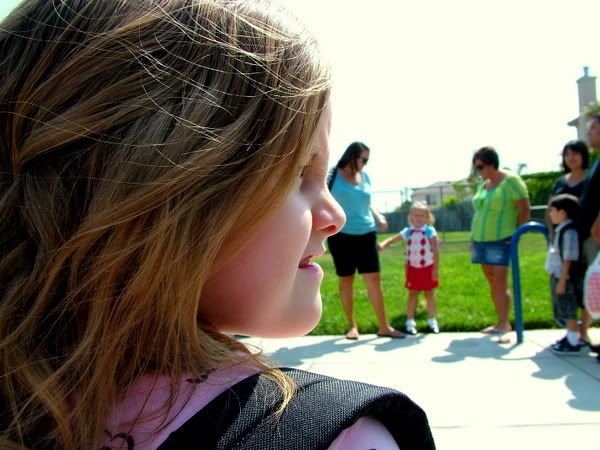 My daughter was excited and ready to go to school. She knew one girl in her class, so they linked arms and ran around the schoolyard together during recess.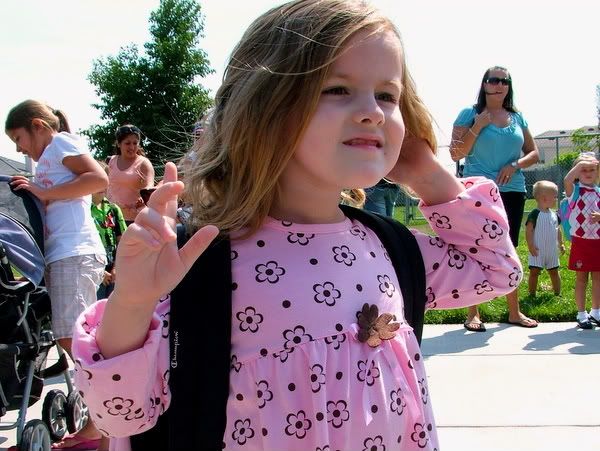 Even though they're not looking at each other, they are good friends.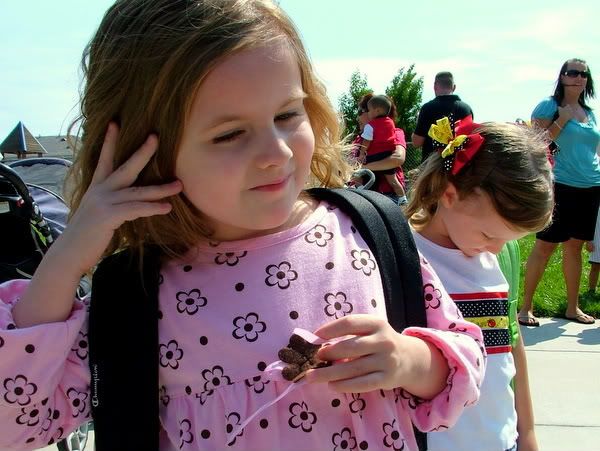 They weren't the only kids avoiding the intensity of the moment by looking down: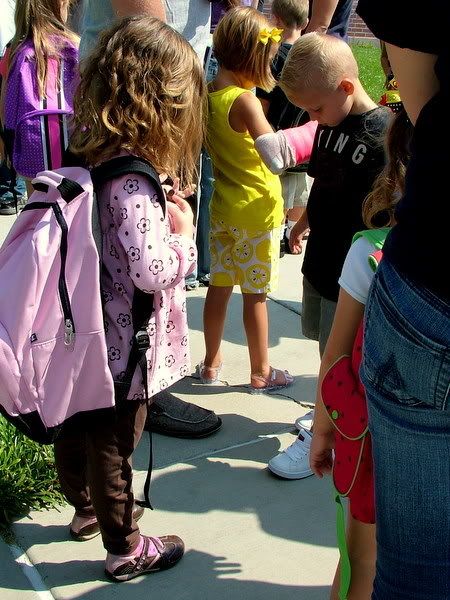 I made it through relatively unscathed, as did my daughter. There was only one slight mishap...
When she came out of her classroom, she left a trail of drips behind her, falling from her monster-sized backpack. I opened it up to find that she had dutifully thrown her trash away at lunch--but put back in her lunch bag everything that wasn't eaten yet. This included her half eaten sandwich (without the sandwich bag, since that was trash,) her apples and the accompanying opened dip, and an opened, half empty juice box or two.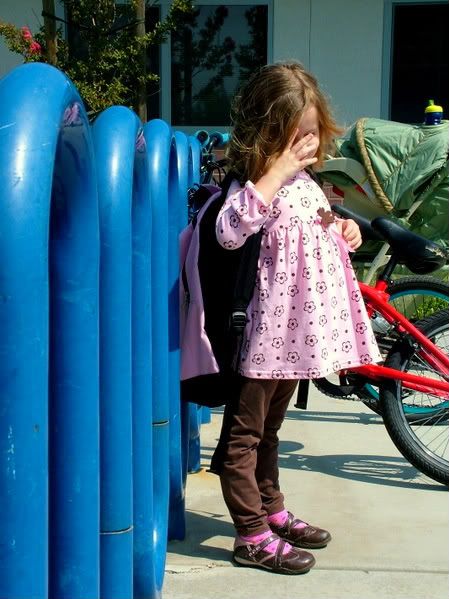 The anatomy of the first day of kindergarten: