I came downstairs the other day to find my daughter sitting at the dining room table, carefully making drawings.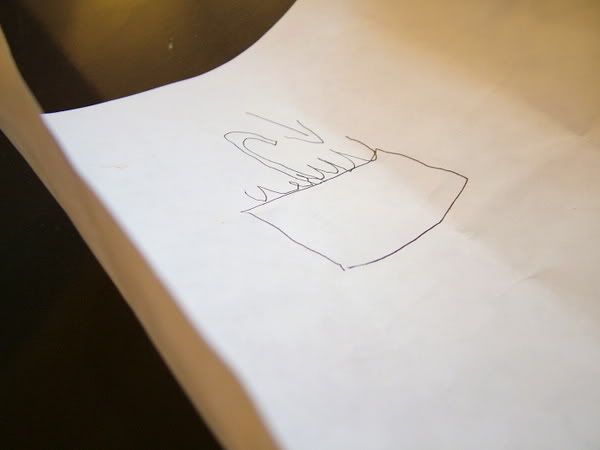 I asked her what they were and she said she was making a treasure hunt for her dad. Apparently she got tired of being told "not today" every time she asked for
another treasure hunt
, so she took matters into her own hands.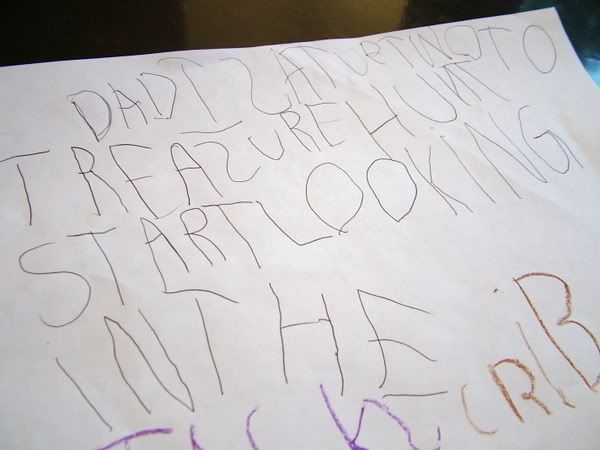 She enlisted my firefighter to help with spelling the words. I'm still trying to figure out what, exactly, she was trying to say here.
Can you guess what this one is?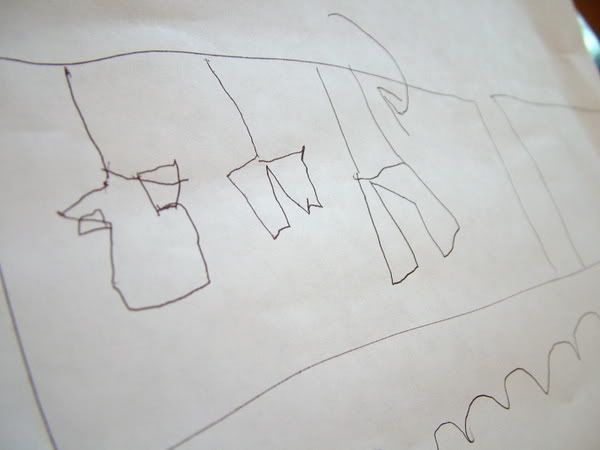 As impressed as I was with my firefighters drawings, I think these win the prize. The slide on the swing set: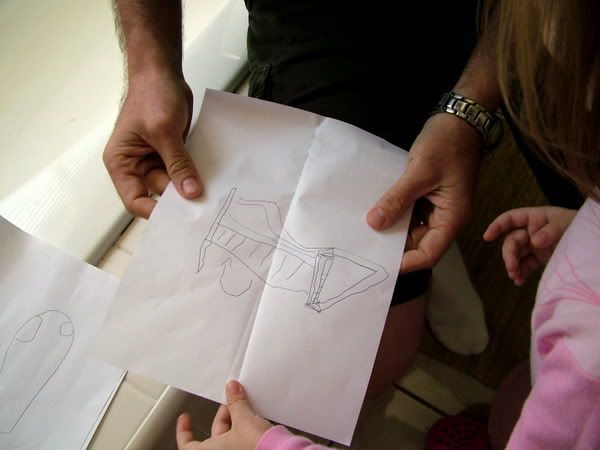 I can't decide which of the two enjoyed it more.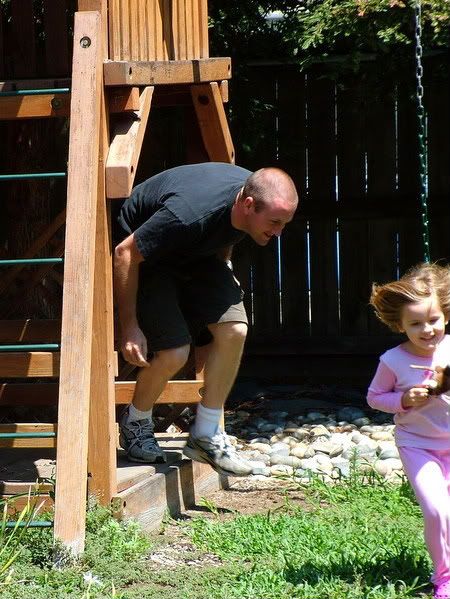 They had a lot of fun together.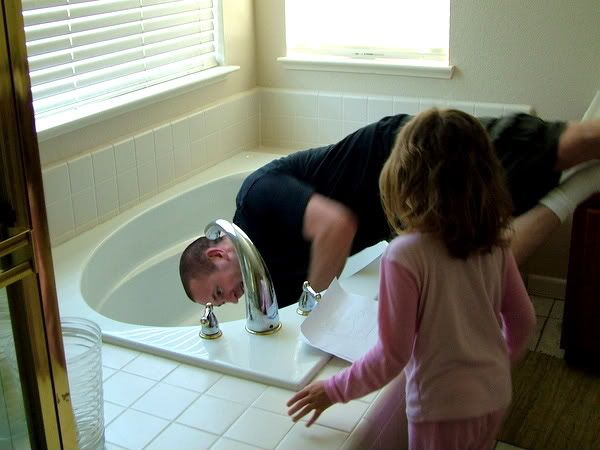 She was very thorough - there were about 15 pictures. Here's the fridge, with the freezer door covered with pictures: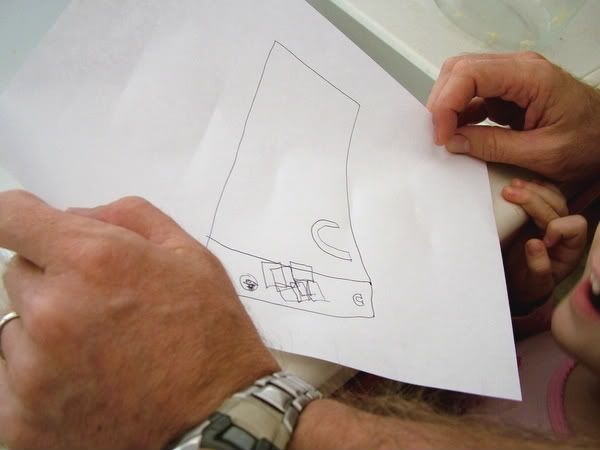 The prize at the end was, of course, a drawing.