I'm pretty sure he's throwing a baby gang sign here...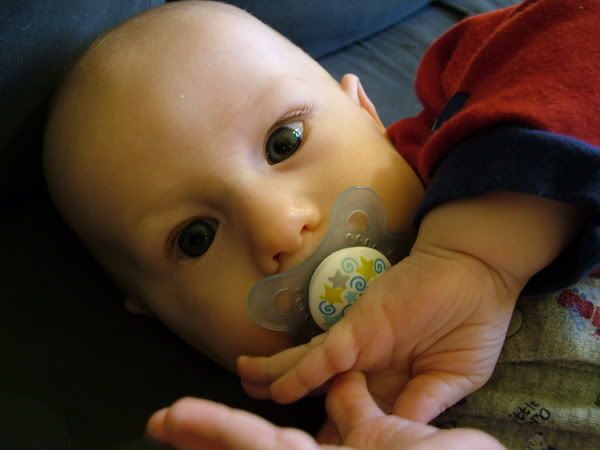 See how his thumb and fingers form an A, as in Awake? He's a member of the "No Sleep" gang.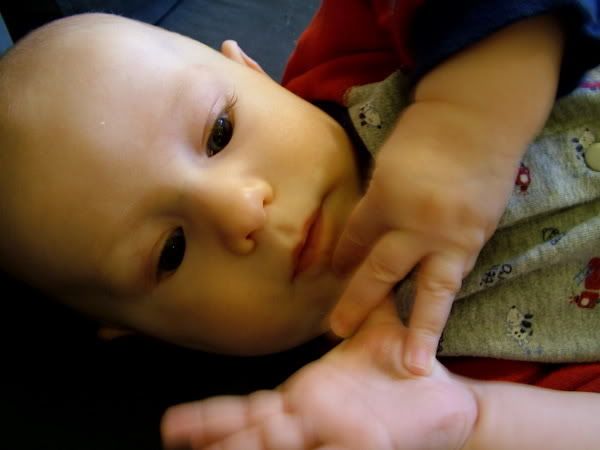 It's a relatively recent development. After a rocky start, he was only waking up once or twice for a couple of months. However, this last week it's back to 5 times (or more) a night. Someone please tell me that this is a growth spurt, and that it will end shortly.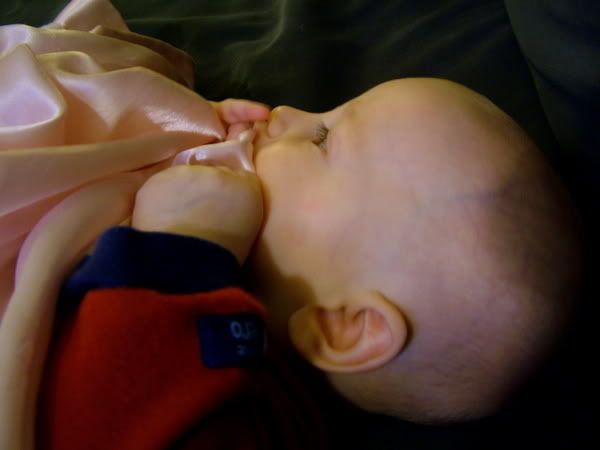 "Pink blankets? I eat pink blankets for LUNCH! Nom nom nom nom nom!"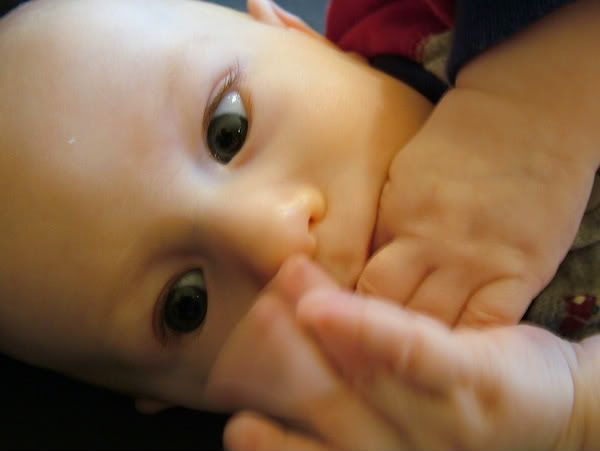 Oh, and he hasn't pooped in three days... I'm sure you all wanted to know that...