I've got several interior design projects floating around in my head at the moment. I think we have a direction for the living room, and now I think I have a direction for my daughter's room, as well. While she and I were shopping the other day for school supplies, we ran across this child-sized chair at Marshall's (only $27!)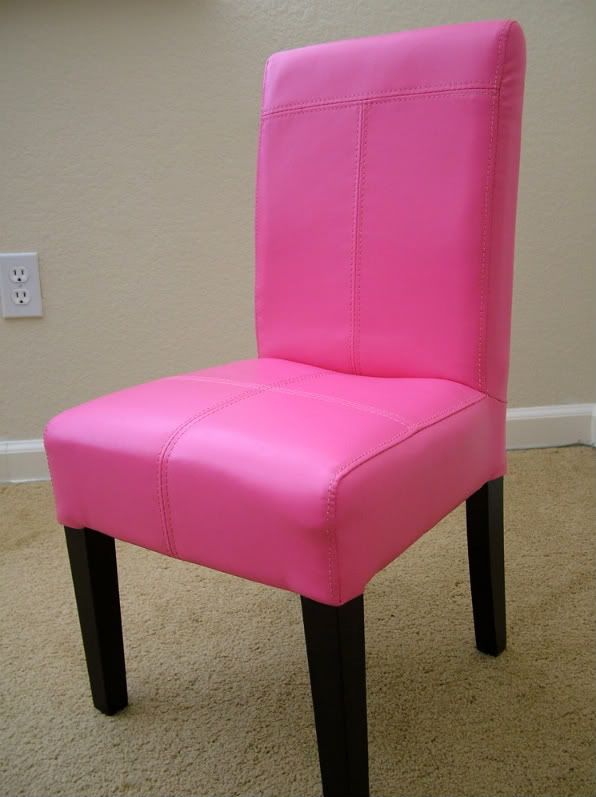 She was so excited to find it. I told her she could have it as one of her birthday presents if she put back one of the other items we were going to buy. (That's how I handle the 'Mom, I want this' moments while shopping - she knows she can buy only a certain number of things, and if there's something else she really wants, she has to exchange it for an item already in her basket.) So, she returned one of her outfits, and we walked out with this instead. Let me tell you - there's no graceful way to walk through a mall carrying a bulky bright pink chair!
I've been looking for a direction to go with her room. If she had it her way, every item in her space would be various shades of pink--fuzzy pink would be even better. I'd rather go with something that she won't despise in 10 years. I'm going to work with the black and pink in the chair. I'm thinking gray for the walls, with one accent wall of pale pink to placate my Kindergartner, with white and hot pink accents throughout the room - maybe some lime green in there too. Not sure yet.
I'll put together some palettes and let her choose one. If you have any suggestions on a direction for the room, based on the chair, please share!