Do you ever have those weeks when you just don't have it together? Where the fog is so thick, all you can manage to think about is the moment right in front of you? One of these days I'll feel like I'm keeping up with life again--just not this week.
Highlights of the last seven days:
-Out of the blue, my 5 year old wet her bed. Well, technically it was my bed, while I was in it, and it pooled all around me.
-My near 3 year old peed on me, too. Thankfully, not in my bed. (Amazingly, the baby is the only one not to get me this week!)
-More pee--I had to collect a urine sample for my daughter's annual check-up. Have you ever tried to collect a urine sample from a five year old?
-One by one, we all came down with a nasty cold, which meant very little sleep for me. I have been running on empty for a few days now, the kind of empty where an afternoon nap just won't cut it.
-One morning was particularly bad. After getting all of about 52 minutes of sleep, I had to drive my husband to work at the crack of dawn since his car isn't working. Then I had to haul all 3 children, kicking and screaming since we've all been under the weather, to my daughter's follow-up appointment. At said appointment, her TB skin test came back positive. So, down to radiology for a chest x-ray with the whole crew. Now don't worry Grandmas of said child, the x-ray showed that the tuberculosis wasn't active, so no big worries. Just a looooong course of antibiotics--9 months--to make sure every little organism that might be there is dead. I foresee lots of yogurt in her future!
There were some great moments from this last week, too. My daughter officially turned 5.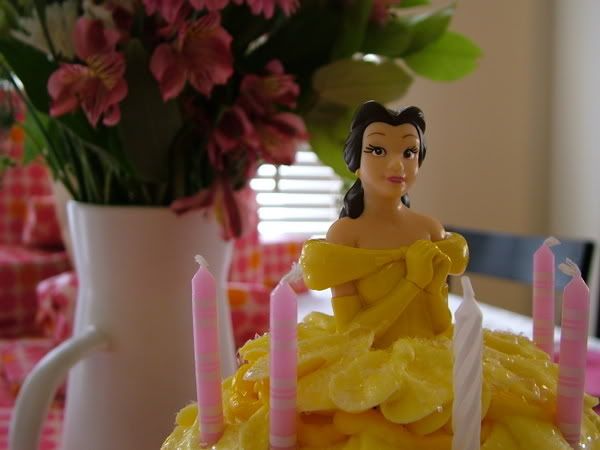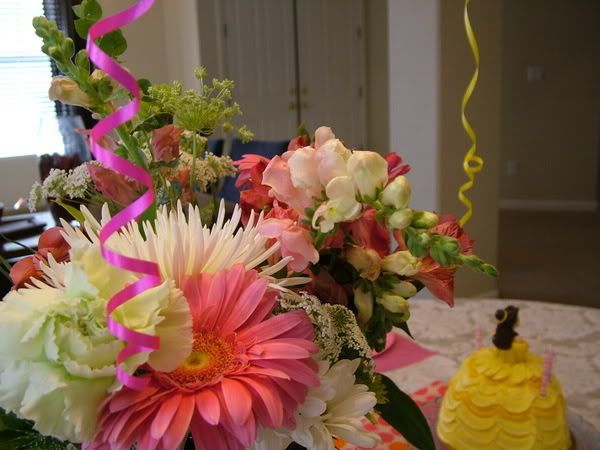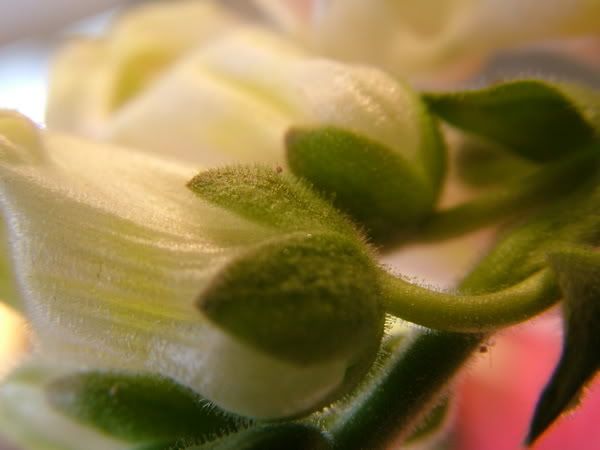 We set up a little after school surprise party for her.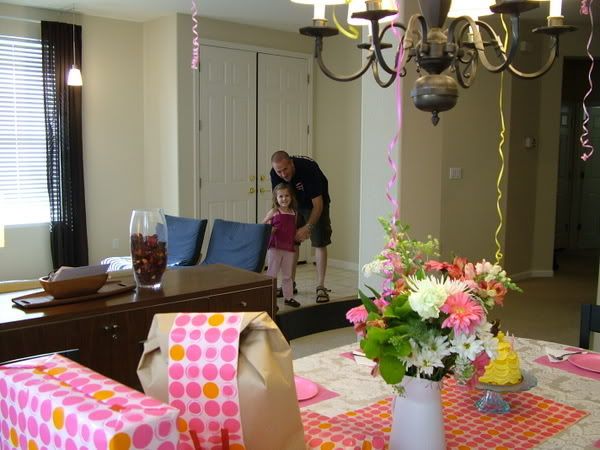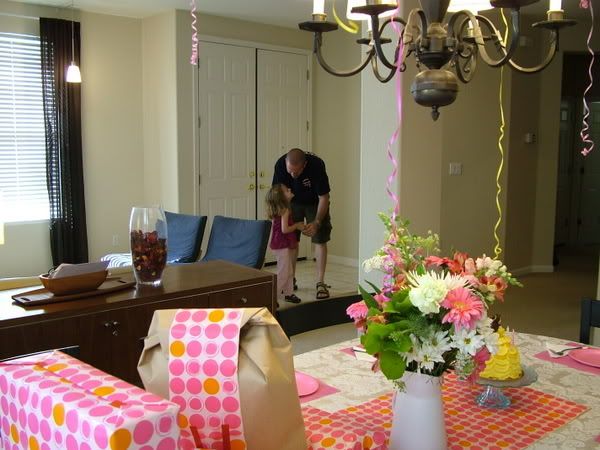 She was so excited, and cute, and sweet. I couldn't help but forgive her for peeing on me.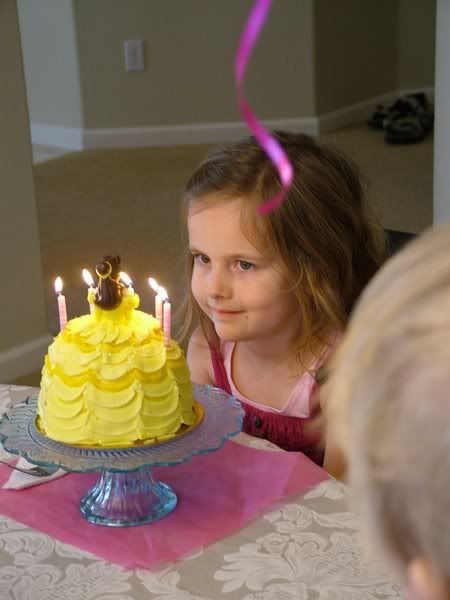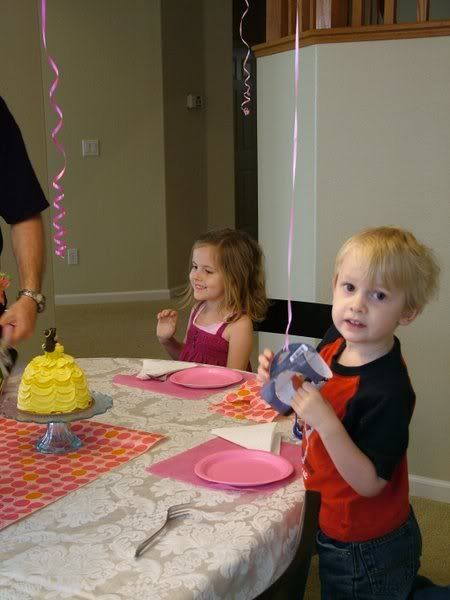 I'm excited for next week. We should all be healthy by then, and my firefighter has planned a date for the whole family. He won't tell me what we're doing; just to be sure to bring the camera.