I took my daughter to Target to stock up on supplies for Kindergarten this week.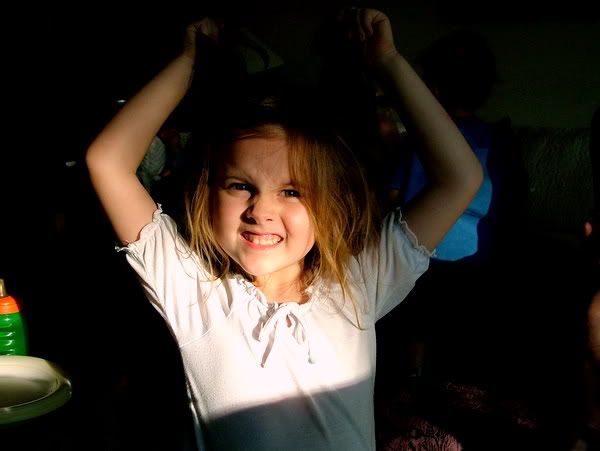 Does she look ready to go to school to you? I can tell you one thing for certain, of the two of us, I'm much less ready for her to be in Kindergarten.
While we were away, her dad decided to set up a treasure hunt for her.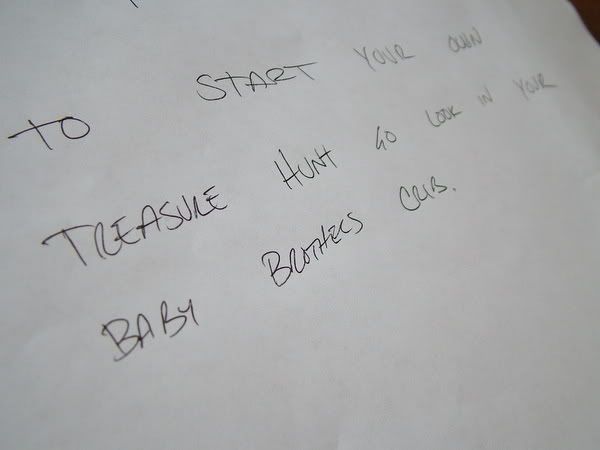 (It's what happens when you watch 13 hours of Blue's Clues in a car.)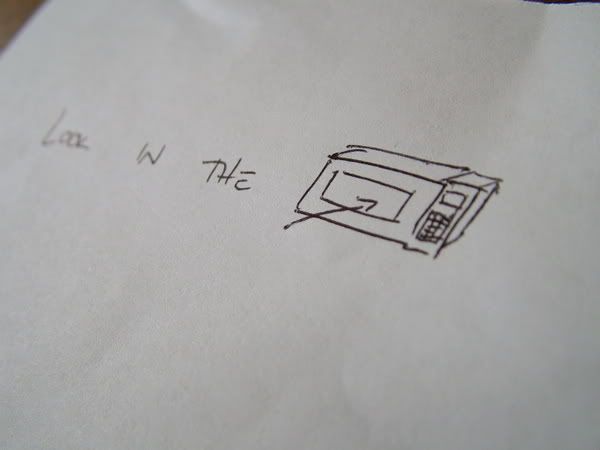 It was very sweet of him to do it.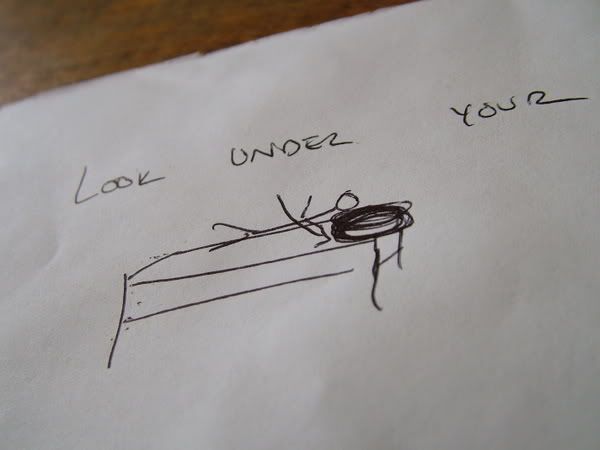 My daughter was wide-eyed and giggly when she saw the first clue.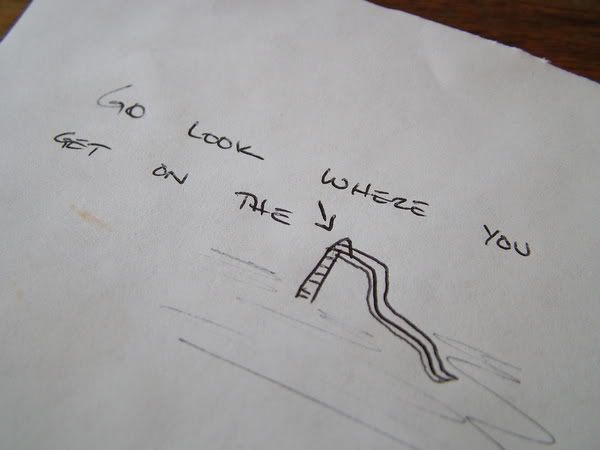 I love the pictures he drew.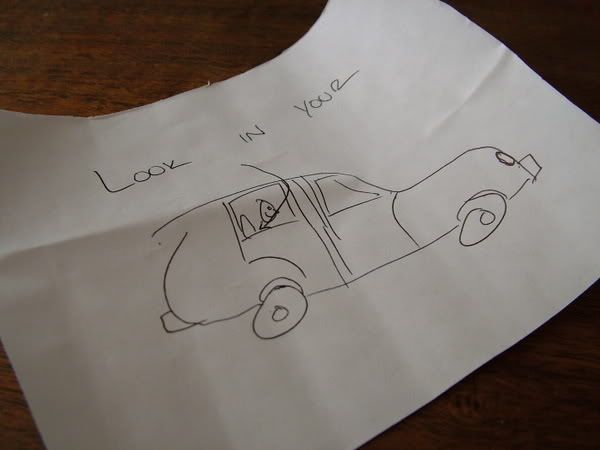 I also love that it's written in the standard all caps handwriting of the industry.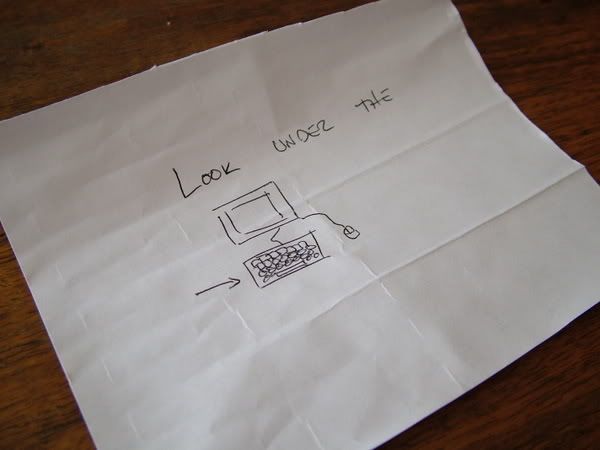 "MOM!! This has a picture of the BATHTUB on it!!"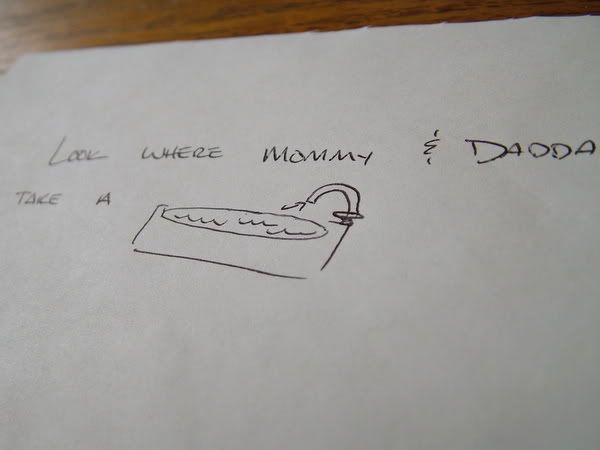 She thought that was a very silly hiding place.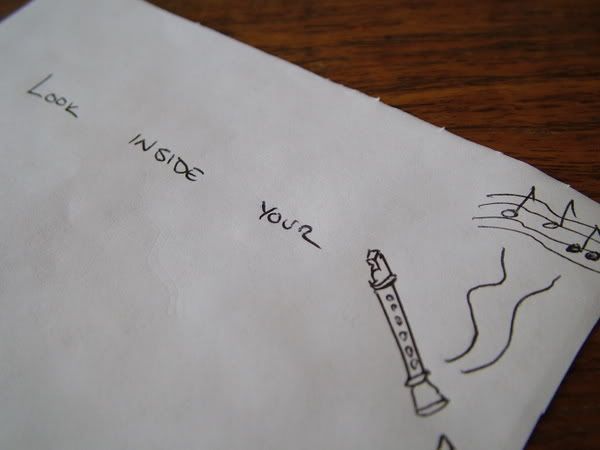 Of course, now she has asked for a treasure hunt every day since then.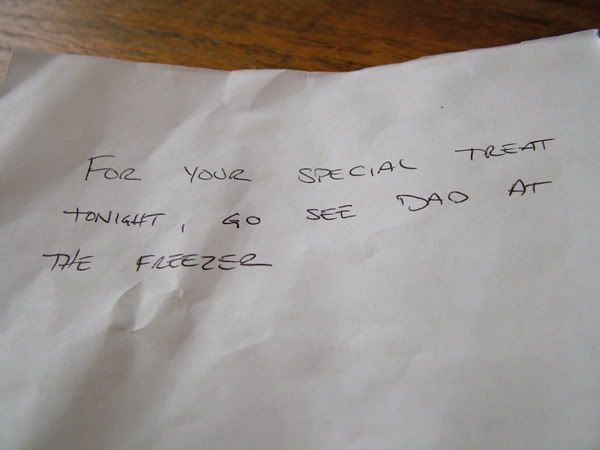 I can't blame her. I thought it was pretty cool, too!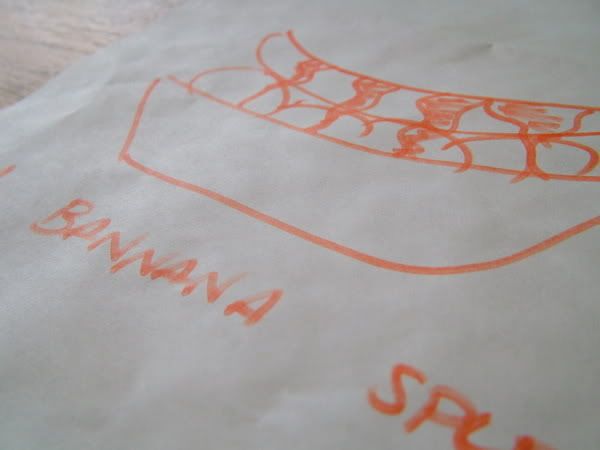 She wouldn't eat the banana, even with such an elaborate bribe. Apparently we're
not very good at bribing
!!