This time of year marks my middle child's third birthday. It is also the 3rd birthday of my firefighter's paramedic license.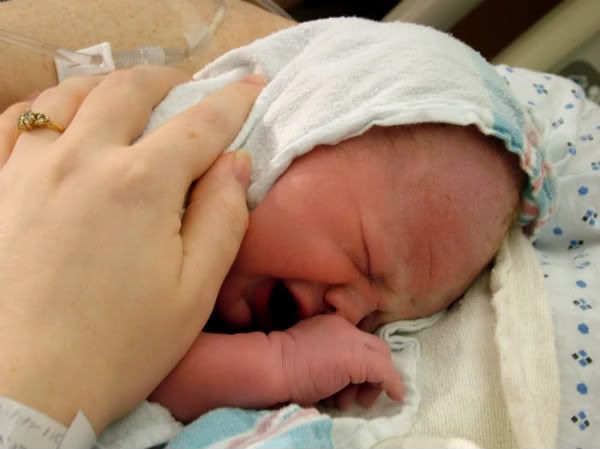 This may not seem like an anniversary worth celebrating to most. But anyone who's been through paramedic school, Mt. SAC specifically, will understand. Fellow blogger
Hydrant Girl
is embarking on paramedic school soon, and it makes me think back to my firefighter's experience with it three years ago.
There are paramedic programs, and then there's Mt. SAC's paramedic program. A few facts about Mount San Antonio College's paramedic course:
-If you get below 80% on a test, you fail out. End of story. No re-taking of tests.
-If you miss a day, you fail. If you have the flu and are vomiting all over the place, you still have to be there.
-Tests and quizzes usually occur twice a day. That's a lot of opportunities to fail.
-The course is 37 credit hours, crammed into the span of a few short months. That's roughly 8 very solid hours of instruction and labs, with an additional 2 or 3 hours of studying every day, plus weekends.
-You don't just learn what you need to know--you become a walking text book. There's a reason why my firefighter literally read his text book three times by the end of his internship.
-Students are not allowed to hold any sort of job while in the program--not that they would have time to! Ha!
-At least 50% of the students who start the course fail out. At least. Only 9 of the 26 that started the class with my firefighter were still around at the end. My firefighter failed out his first go 'round, too.
-If you do pass, you will earn respect and a lot of wide-eyed, sympathetic "oh DUDE!" remarks from other paramedics in Southern California.
-Getting into the program is merit-based instead of a lottery, which is why we chose Mt SAC. That, and it's the gold standard. And, looking at 4 months without income was a lot easier to stomach than one or two years. And it's a very cheap program. (Of course, it ended up taking almost a year anyway since he had to re-take the course, but it was still worth it for the other reasons.)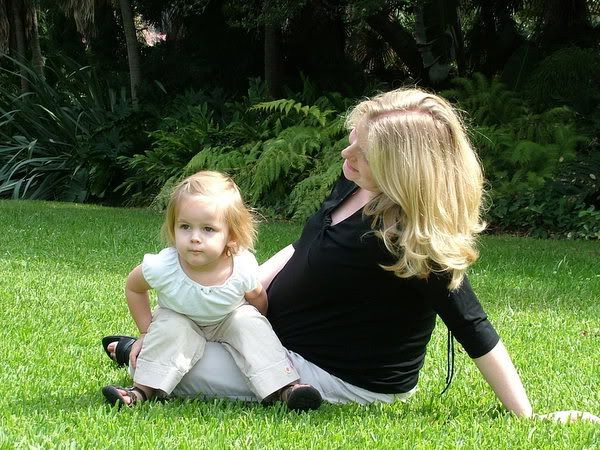 That year my firefighter quit his job to go to paramedic school was one of the most stressful years of our marriage. We had to live off of loans and thin air. I was 15 months pregnant; or at least, it felt like it. Every morning that my firefighter left for school, I knew that this huge investment could very easily be for nothing and he might get a 79% on a test that day. I hated tests, almost as much as my firefighter did. I lived with constant, intense anxiety. I dreaded the though of him having to walk in the door, downcast, and explain to his wife that he failed out of the program.
He had the weight of this major investment on his shoulders (literally--his books weighed in at just above 80 pounds--he had to carry them in the huge rolling duffel bag pictured below). His career and the very livelihood of his family depended on him passing. We couldn't afford for him to take any more time off of work. He had to go back to work, either as a paramedic or not.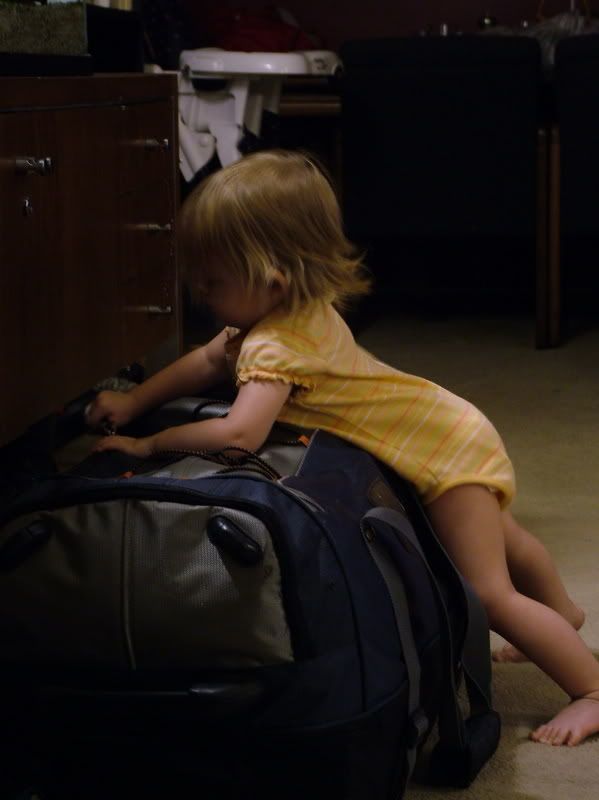 I remember one particularly horrible day. My firefighter called me--which was, at that time, always a bad sign. I could barely understand him over the panic in his voice. On his way to class that morning, while driving on the freeway through Pasadena, he had to swerve hard to avoid hitting someone who didn't look when he merged into my firefighter's lane.
My firefighter didn't think too much of it, until another car came up along side him, waving frantically for him to roll down his window. They yelled and pointed to the bed of his truck. My firefighter, with a sickening realization of what had just happened, looked in his rear view and saw that his 80 pound bag--the one with all of his $600 worth of books, his three inch binder of homework to be completed by the end of the course, which was half way done, all of his equipment--was no longer in his truck.
He broke every traffic rule and prayed, between the expletives, for cop-free passage as he flew down the next off-ramp. He sped back through the city to re-trace that section of freeway where his bag was laying. Not only did he absolutely need that bag, but a bag of that magnitude could cause a major accident.
As he drove along the 210, he found no trace of the bag itself; all he could see was the white shreds of what was left of its contents, scattered across the freeway and stuck in the bushes on the embankment. Everything was violently destroyed. It must have been a bus that hit the bag, since there was no sign of an accident. There was no chance of recovering anything.
He went through the
stages of grief
as he drove the rest of the way to school. He was somewhere between bargaining and depression when he was able to find a phone to call me. He asked the girl sitting next to him if he could borrow a pen and paper; she looked back at him in horror as she learned what happened. The story quickly spread through the class. His kind classmates offered to help him buy a new set of books. It was very touching; they understood the magnitude of what had just happened.
Meanwhile, I called in reinforcements. I found someone to watch my daughter for me and I headed out to the school. I needed to find out as soon as possible if I would be able to get a copy of all of the binders and books for the course. After several hours of pleading with the bookstore and the copy center, plus an emotional breakdown or two, I was able to scrounge together most of the materials.
My firefighter spent the next weeks re-doing the hours and hours of homework that he had already done, on top of trying to keep up with the current load and pass the tests at hand. He was utterly exhausted at the end of each day, physically and mentally. I helped him memorize indications for drugs, counter-indications, dosages, classifications, alternate names... it was my dream, too, to get him through paramedic school.
Thankfully, that dream came true, and he officially became a licensed paramedic 4 days before my second child was born.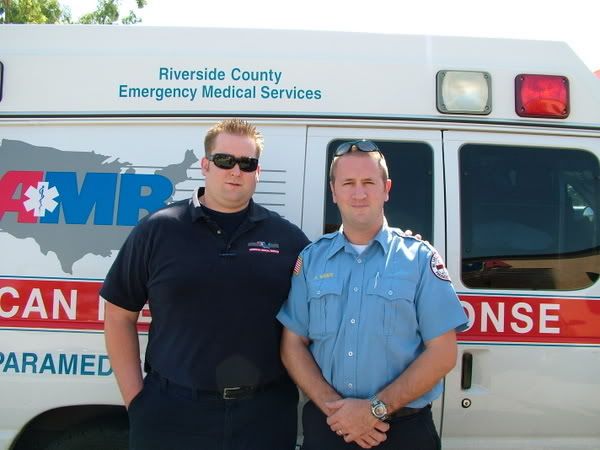 This is a picture of my firefighter on the last day of his internship.
For anyone considering paramedic school, I can tell you this--it's worth it. The time, expense, exhaustion, and 180 miles my firefighter had to drive round trip to his internship every day was worth it. So many doors opened once he had that license.
I'm rooting for you, Hydrant Girl!