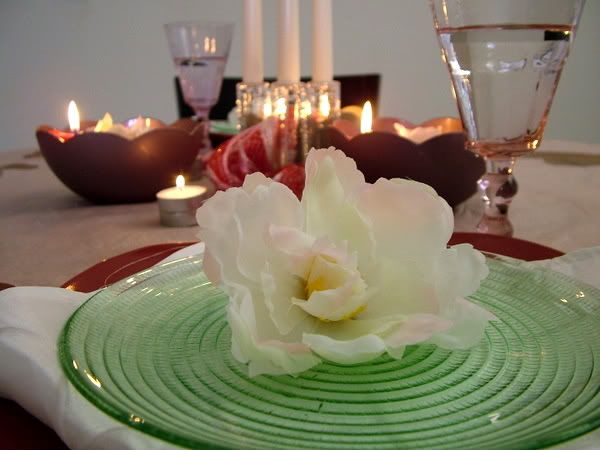 I wanted to see what I could do with $20 at the dollar store to decorate a table for a romantic evening for two. Here's the cast of characters: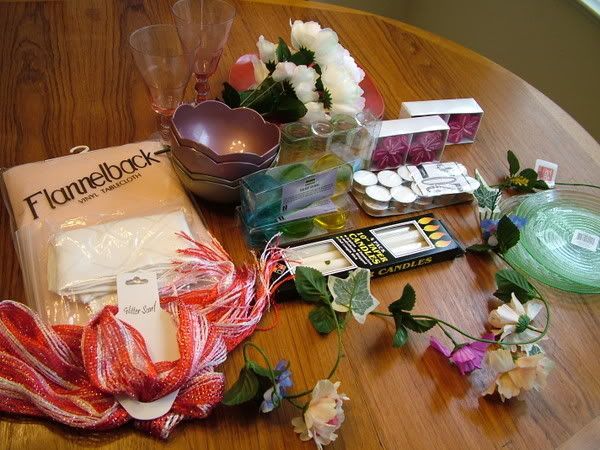 and here's what I came up with.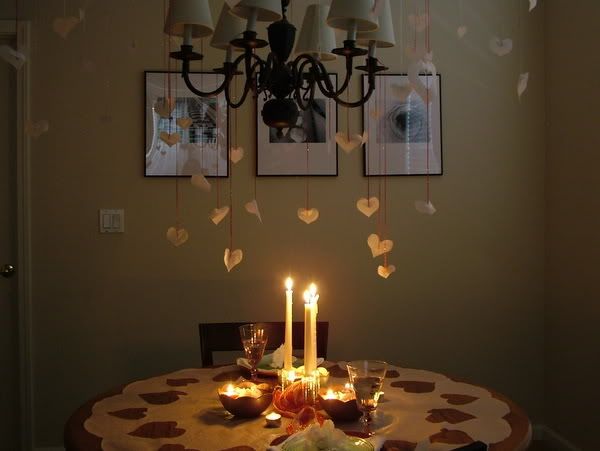 See the strings that the hearts are on? I un-strung half of the scarf to get those. That took so long. Next time, I'm just going to buy yarn!!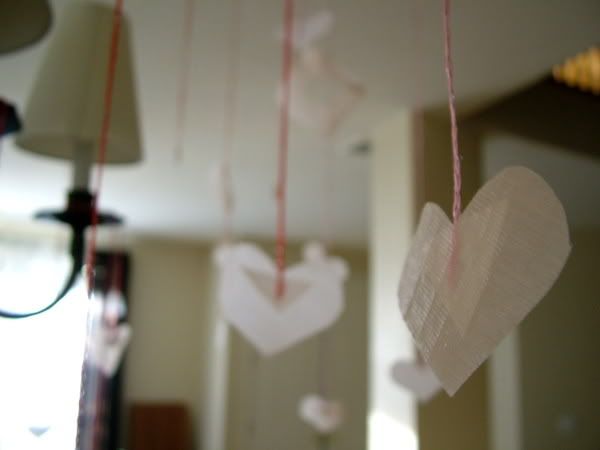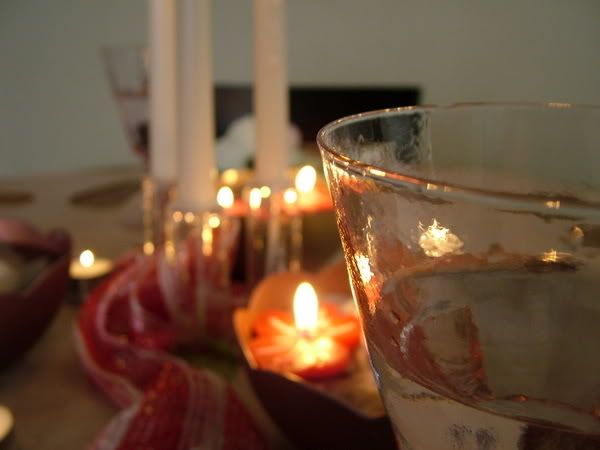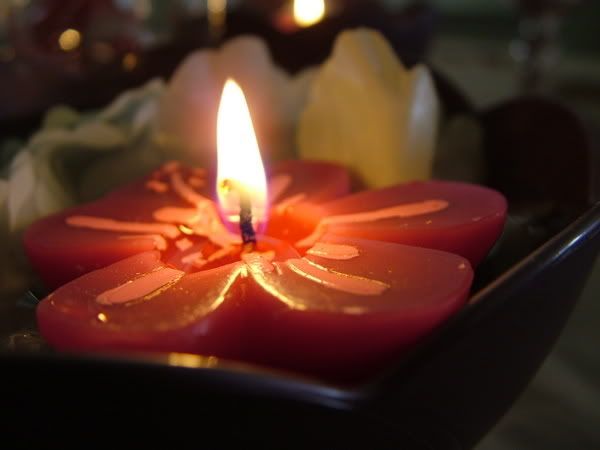 They didn't have candle holders for tapered candles, so I used a four-pack of shot glasses.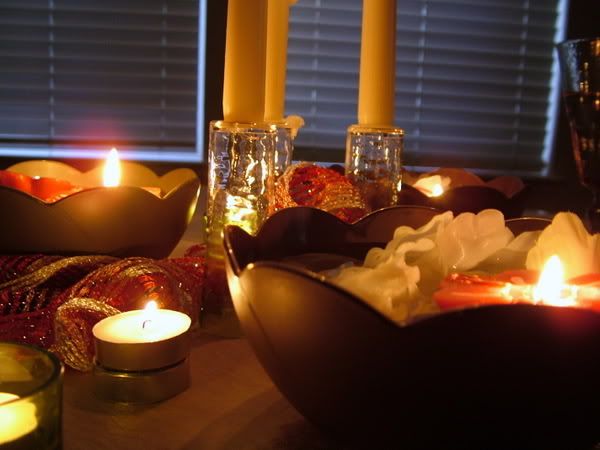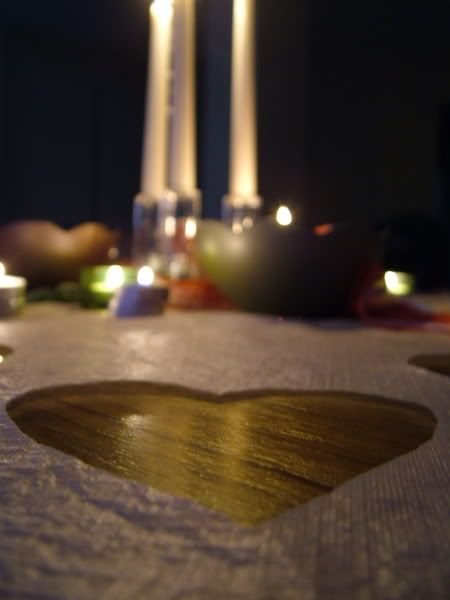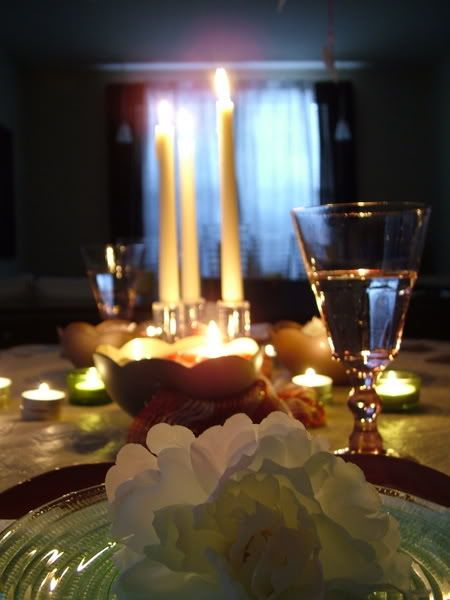 I spent most of my budget on the place settings. I wanted to use real plates and glasses—the focus of the theme is dinner, after all. (I forgot to budget for silverware. Oops.)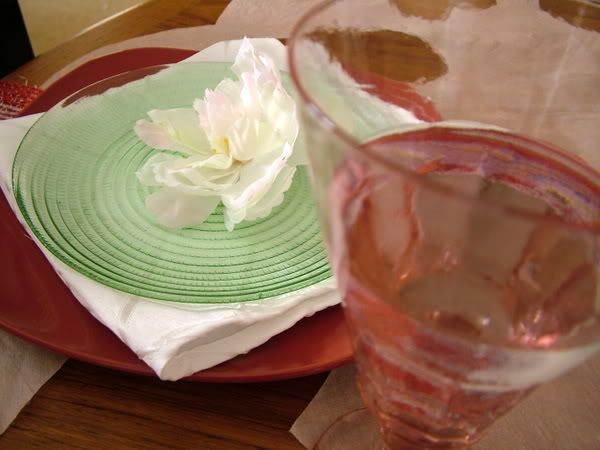 My verdict—eh, not bad for $20! It didn't come out quite like I had hoped, but I had fun doing it.
Surely there is someone out there who can come up with something better than this. What can you do with your dollar store finds? If you'd like to find out, please take pictures of the process and e-mail them to me.