Thanks for the feedback! I decided to
keep the lamps as they are
for now and re-do the living room to incorporate the colors. I came to the conclusion that I wanted to keep the character of the original lamps, and avoid potentially botching up a paint job. So, here it is now: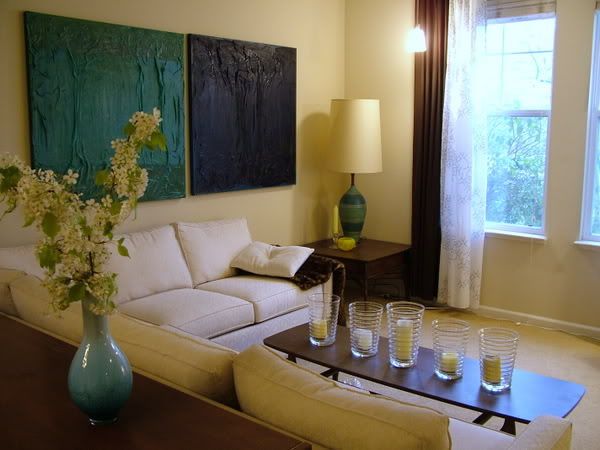 For comparison, here's the old version my living room: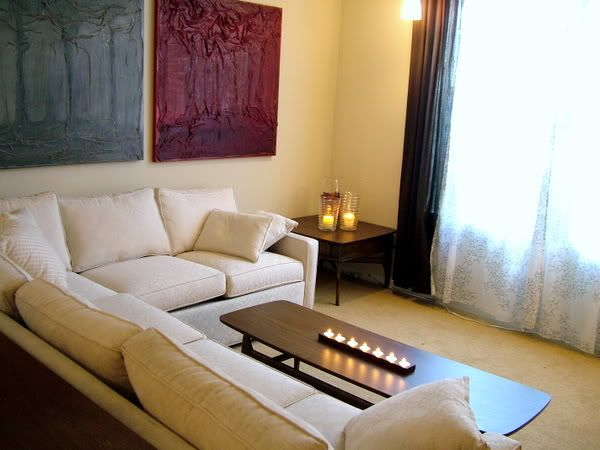 I headed to Ross and Target to pick up a few things to go with the new color scheme. They had some items that worked, but not quite what I was looking for. Maybe someday when I have a gazillion dollars I'll be able to go all out and buy exactly what I want.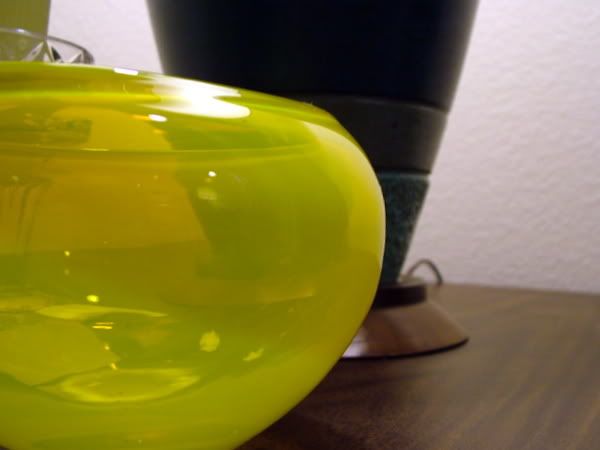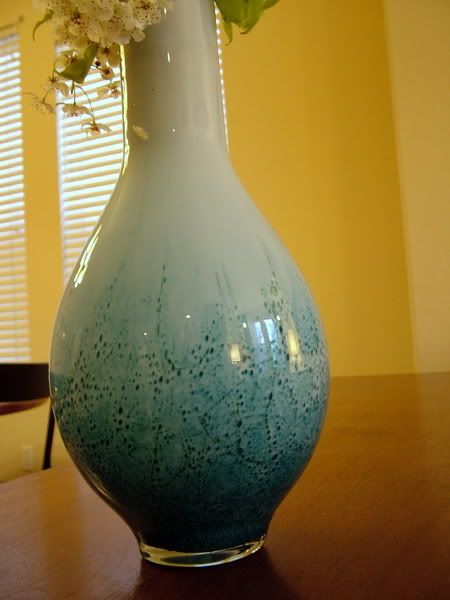 I couldn't find any pillows that I liked; the colors and patterns were all wrong. However, I stumbled upon this faux fur throw on clearance. I'm hoping to make some throw pillows out of it until I come up with a better pillow plan.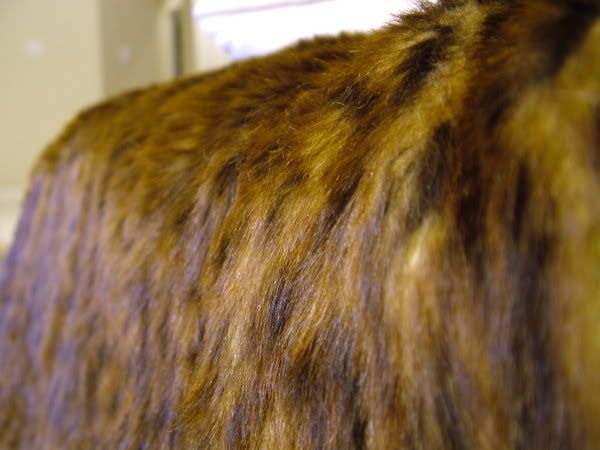 My 3 year old saw it in the bag and thought I had brought a dog home. You can imagine his disappointment when he found out it was a blanket.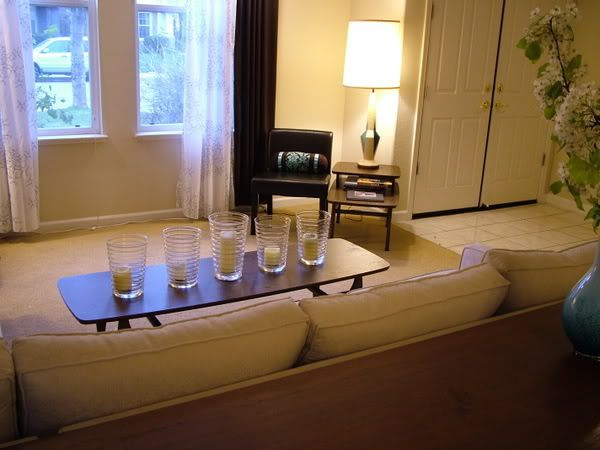 I need to re-work the overhead hanging lights now that there are lamps in the corners. I'm thinking what I'll do is take one of the lamps for the nursery. Then I'll hang one of the overhead lights in the corner where the lamp used to be and put a big shade on it.
I'm happy with the changes for now. So are the kids (well, aside from the blanket not being a dog). And the husband. We'll see how long this version lasts!
_________
Update - the living room now matches quite nicely with the nursery! Check out the
finished nursery in turquoise and brown
.