Yesterday, these lovely mid-century style lamps arrived at our house. (More
great items
inherited from my guy's grandma!)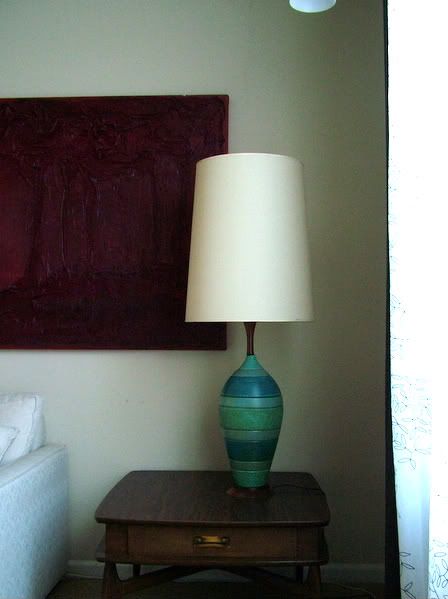 (Sorry for the poor lighting—the only time I could get a moment of childless quiet to take pictures was at 6 in the morning.)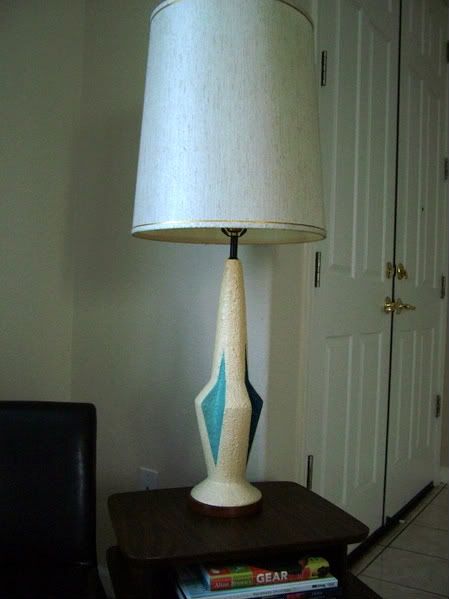 <
My dilemma is—do I re-paint them? What do you think? I love the shape of them.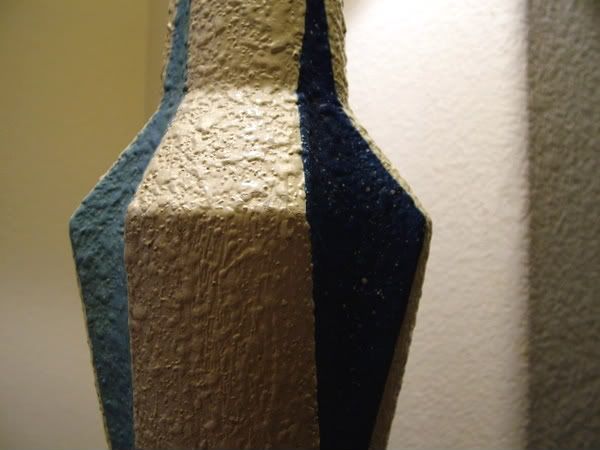 I am thinking that this one, if not re-painted, would be perfect in the baby's room.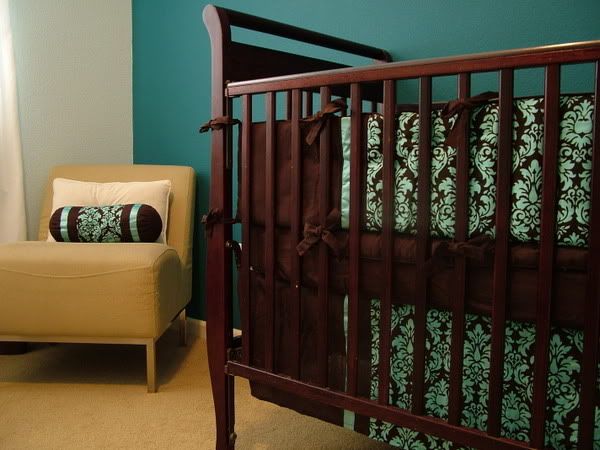 This one would go great in the living room,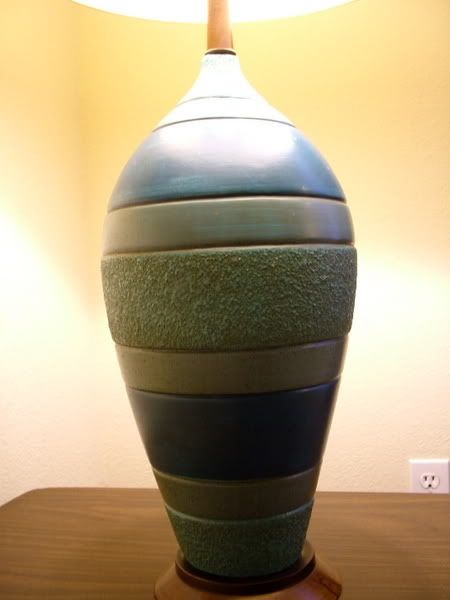 but it doesn't work with the color scheme. However, I could re-work the palette in there to go with the lamp. Or, I could paint over the blues and greens with black or dark brown, bringing the focus to the shape and textures, and it would fit right in.
What do you think?