I'm all for tradition. I work hard on special days to give the children something fun and memorable to look forward to each year. I think they like knowing what's going to happen on holidays — I do, too. It's nice to have some regularity to those days since they don't always get celebrated on the correct calendar date due to my firefighter's schedule. I control what I can.
In a nutshell, tradition = very yes.
Some traditions, however, I could do without. Especially ones that involve me crawling all over the house on my hands and knees and eventually breaking out the drill.
The morning started out like any other day. My daughter was just shy of three years old at that time, and my son was almost one.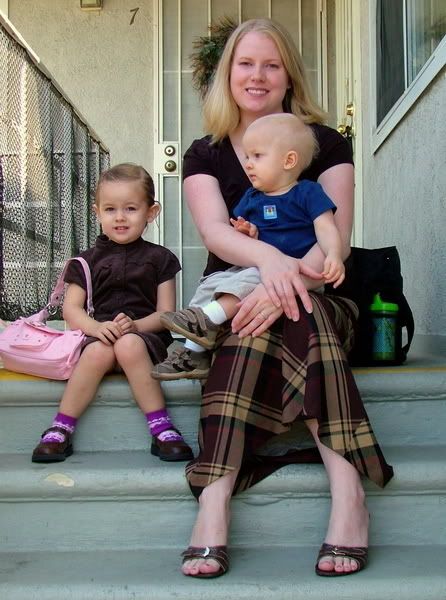 My firefighter was not a firefighter at that point; he was working as a medic for a private ambulance company.
"Bye Honey, I'll see you tonight," I told him. It was early. The sun was still down, and the apartment was mercifully cool at that time of day. I wouldn't have to turn on the window A/C unit for a few hours; the only redeeming quality about that time in the morning.
"Okay. Any fun plans while I'm gone?" he asked as he put his wallet and keys into his pockets.
"Oh, nothing special, I'm just going to take the kids to the park if it gets too hot."
"Alright. I'll call you if anything interesting happens."
I heard the screen door close and fell back to sleep as his pickup pulled out of the parking structure.
The kids woke me up and we went about our morning routine. After lunch, I decided to take them out like I had planned. We had an annual pass to the Huntington Library and spent a lot of those summer days in the gardens there.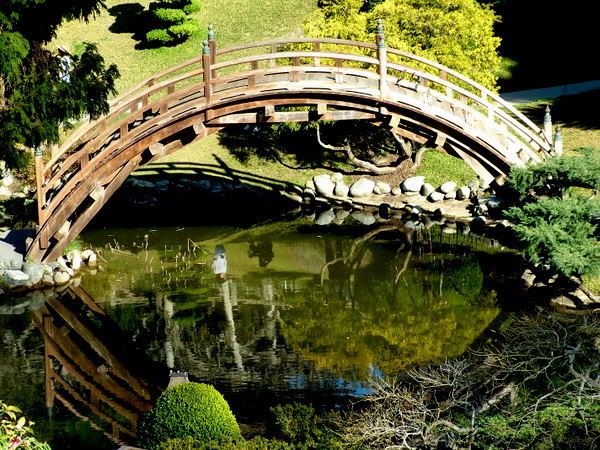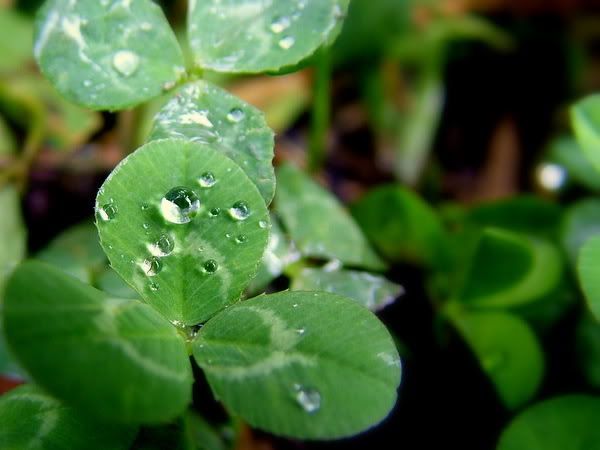 I got the children dressed, changed diapers, and walked to the door to take them down to the car. The apartment was stuffy and I was ready to be out of there. I paused as I fished around in my oversized purse. The familiar clinking of my keys was missing as I stirred the contents of my purse. I couldn't find them.
We lived in a two bedroom, 750 square foot apartment at the time. I knew when I had the keys last; they were in the apartment somewhere. I spent the next hour inspecting the floors, drawers, garbage, toilet, laundry pile, and couches — to no avail. The children were waiting impatiently, anxious to be doing something other than waiting. I finally had to give up the garden scheme and let them watch a show while I continued the hunt.
One hour turned to two, and eventually the children had to go down for a nap.
I don't like losing things. I can find just about anything. It bothers me to no end when there's a puzzle with a piece missing, and I will look until I find it. And for something as important as my keys, it's near impossible for me to give up the search.
Day turned into evening, and my husband came home. Good — reinforcements, I thought. I didn't want to spend another day stuck in the house; I was determined to find the keys that night.
Finally, at about two in the morning, I collapsed on the couch in frustration. My husband had long since gone to bed. I vacantly stared at the television in front of me and made plans to get new keys. While staring at the entertainment center, I decided to check behind it one more time. Things were always getting lost back there.
I had already looked back there 8 times. But this time, as I was moving the subwoofer out of the way, I heard a sliding sound and a "thunk."
My keys. They were inside of the thing!
I unhooked the cord-laden box and inspected it. I couldn't fit my hand inside the hole in the front; I'd have to take the subwoofer apart.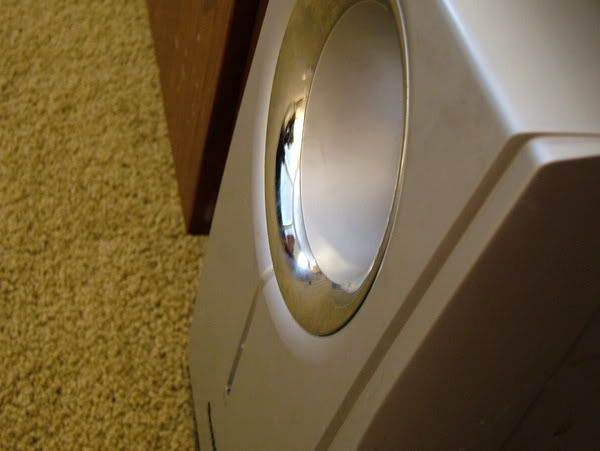 Have you ever tried to dismantle a sub-woofer? It is not a simple task. There was no easy way to get inside this one. Pieces were glued and nailed together; not just assembled with screws. After over an hour, I came to the conclusion that the only remaining option was to break something. I prepared to detach a circular seal on the back. The seal was was not only glued to the wood, it was also secured with screws. I hoped the hardware would be enough to keep it working correctly after I broke the seal. I unscrewed the plastic outer casing and began surgery.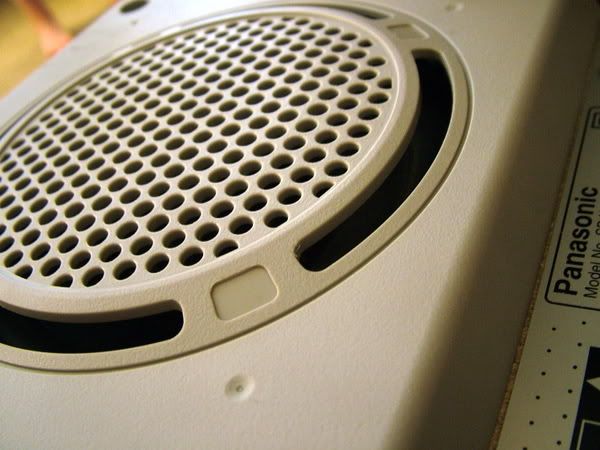 I used a box cutter and carefully slid it under the cushioned metal ring that was stuck to the wood in back. Amazingly, I managed to do all of this without waking anyone up in the rooms nearby.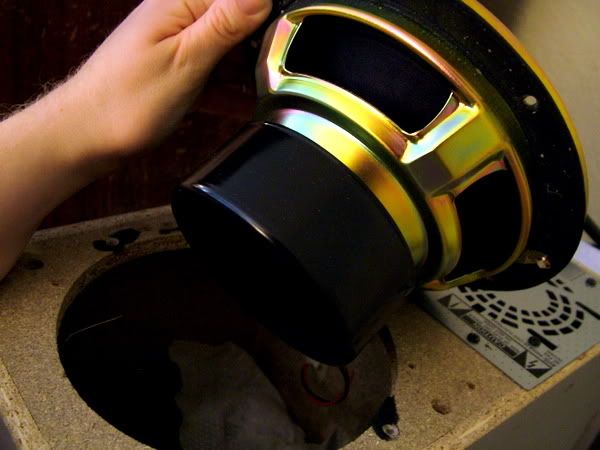 Finally, after pulling the disc off and unscrewing a few more pieces, I made it into the subwoofer innards. Much to my surprise, there was a lot more than just my keys in there: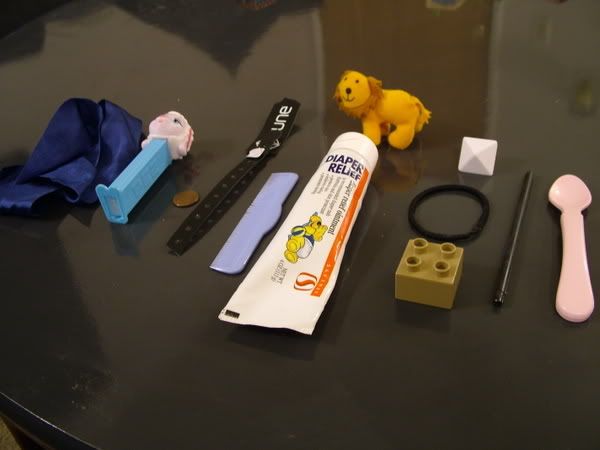 I'm not sure what it is about that black hole that is so alluring, but for whatever reason, my daughter loved to put things in there. So did my oldest boy. And just this week, I caught the youngest continuing the tradition.
Out of curiosity, I pulled the subwoofer apart this morning to see what was in there.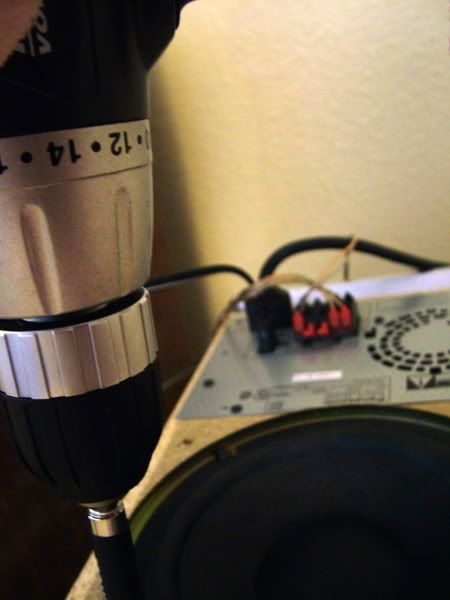 Here's what I found: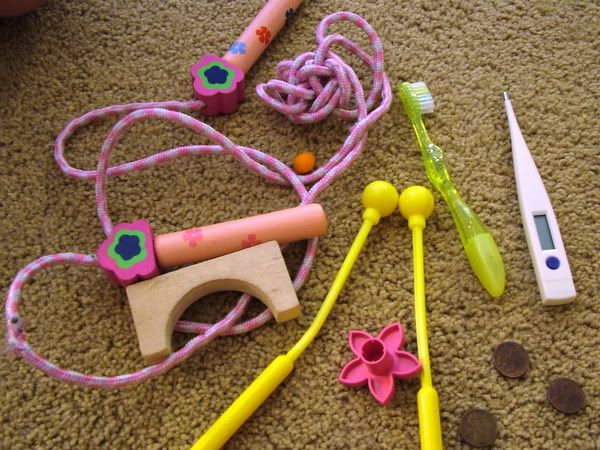 I wonder how many subwoofers across the nation are silently sitting there, with keys and spoons and jumpropes in their bellies, just waiting to be found.