I had insomnia the other night. While I was sighing heavily and pulling up the edges of the sheets with the incessant rolling over, an idea kept coming back to me. I noticed while at the dollar store the other day that they had picture frames. I didn't pay too much attention; just noted that they were there. I thought that maybe I could create a border along my daughter's walls made up of frames painted white, full of the photos she loves. She could change the photos out over the years.
Part of the reason that I wanted to put the pictures as a border was that the proper height to hang a frame is at eye level. For her, eye level is only three feet off the ground. With the photos as a border, I could get away with keeping that hanging rule and make it look somewhat natural. And with frames from the dollar store, the project shouldn't cost much at all. At such a cheap price, it wouldn't matter that the pictures are hung low enough to be damaged.
Here's an example of the type of picture frame I expected to find: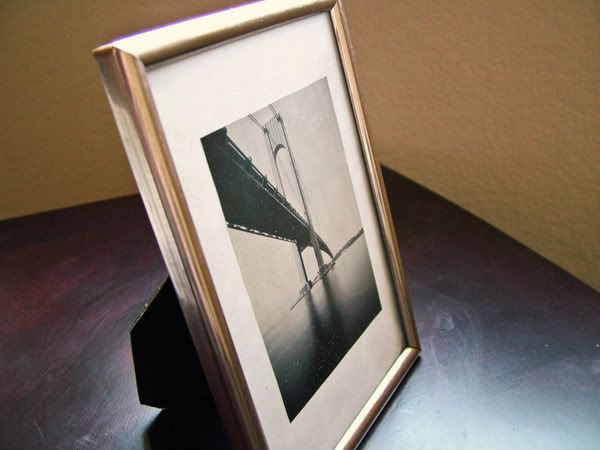 A cheap, standard 5 x 7 frame.
I couldn't believe it when I found these instead: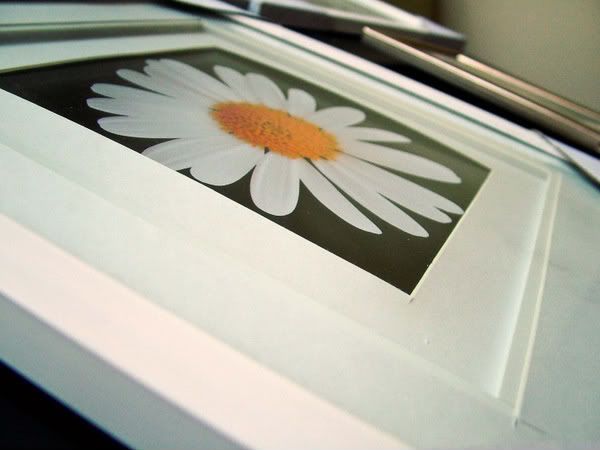 Here's a size comparison: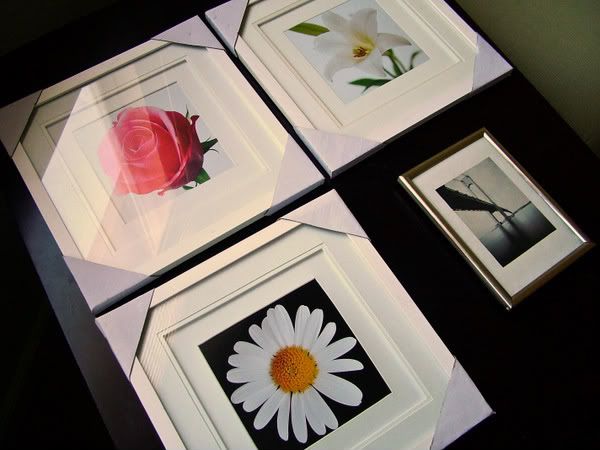 Originally I had planned on doing different shapes and sizes of frames and painting them white. Ultimately, I chose these frames instead because
a: there were plenty of them,
b: they were already white — no painting needed, and
c: there's a lot going on in her room — I thought that a toned down border might not compete so much with all of the other elements.
Plus, square frames would make the hanging process very easy.
I grabbed the frames, got some hanging supplies (also at the dollar store), and ordered some 5 x 7 prints from Costco.
The only slightly difficult thing about this project was that I had to cut the paper tape in the back to expose the tabs to take out the existing picture.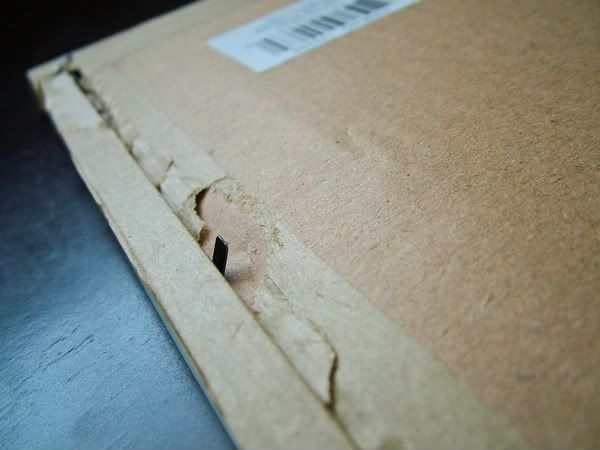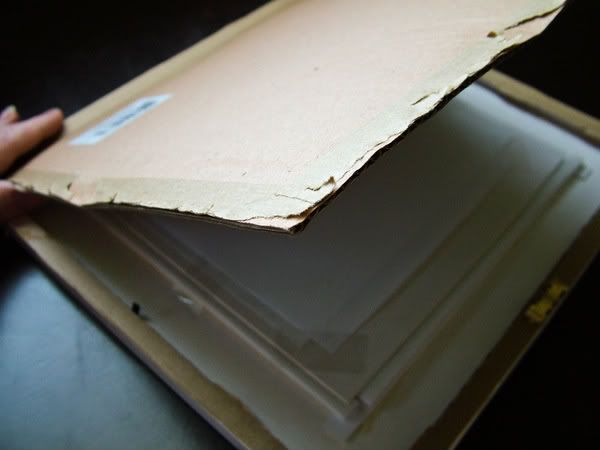 I pulled out the old pictures, taped my daughter's photographs in place, and measured the wall to figure out how to space them.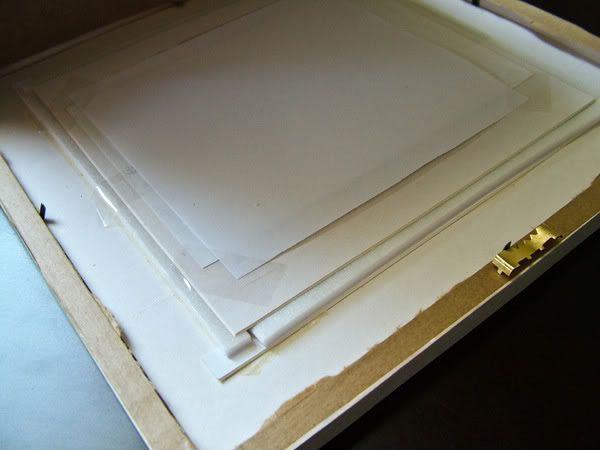 Here's how the project turned out: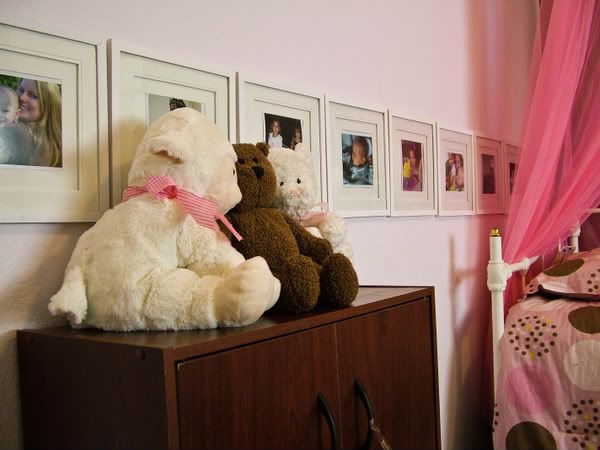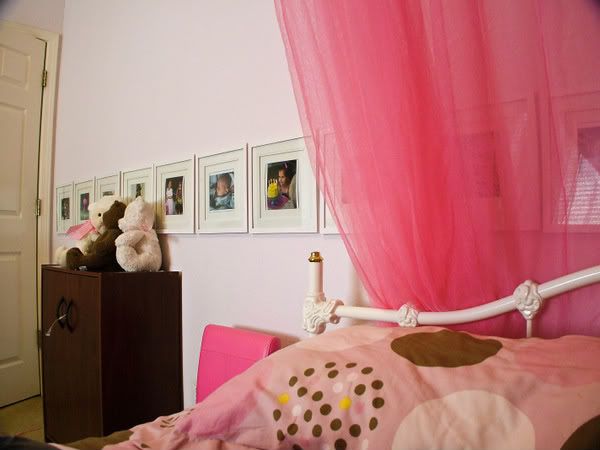 The whole project, including ordering the pictures and hanging supplies, cost less than $30 for twenty pictures!
But most importantly, my daughter LOVES it! She can't wait to invite her friends over to see her walls. She has to clean the rest of the room first — the part I strategically left out of the pictures. ;)