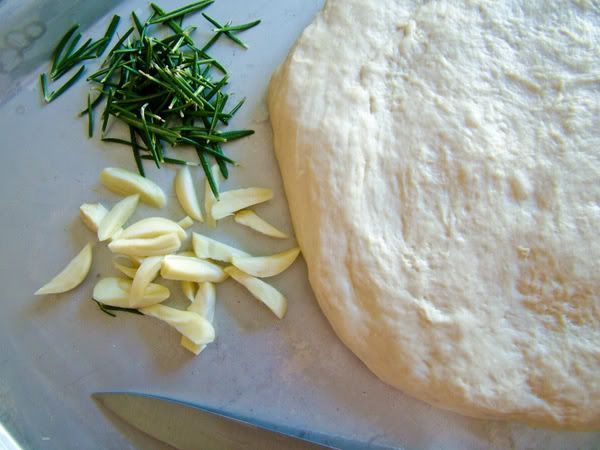 On a recent walk, I discovered that there are rosemary bushes lining a nearby street.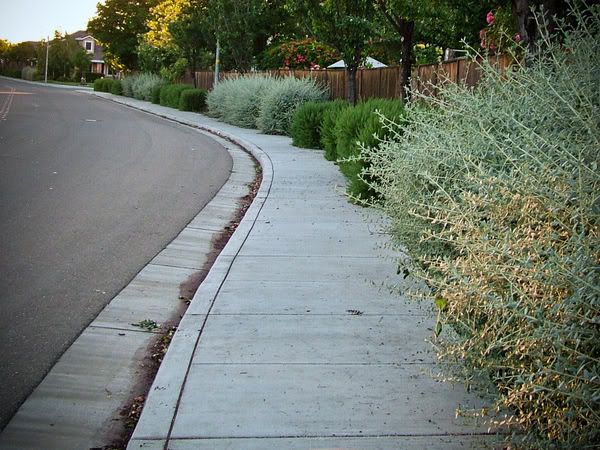 I think this other bush is sage, based on the color and scent. Can anyone tell me whether it is or not?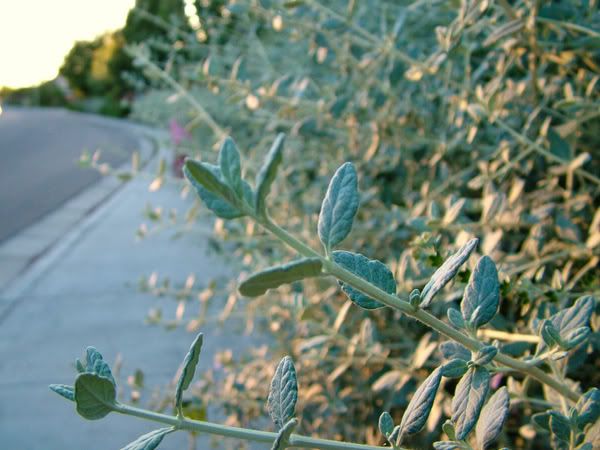 I enlisted my daughter's help to
pilfer
prune one of the rosemary bushes. I decided that this find must be celebrated with some rosemary garlic bread.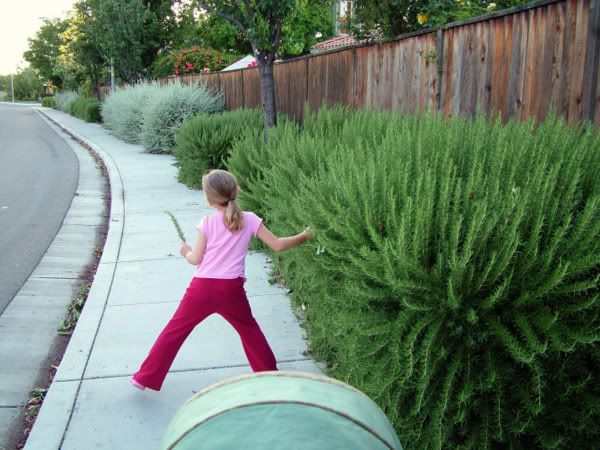 Our stash: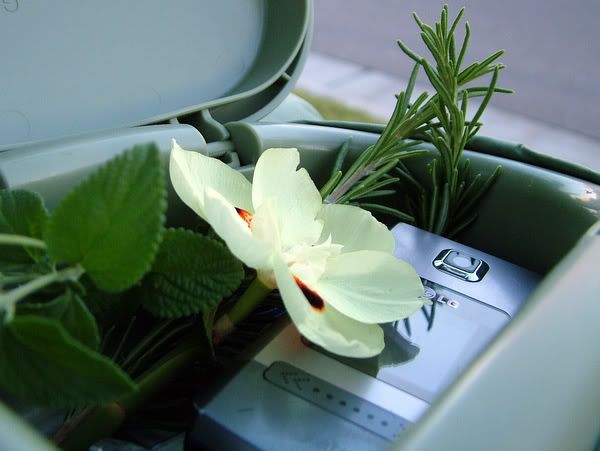 My sister's visit this last weekend provided the perfect opportunity to pluck some more fresh rosemary and make the loaf. This is a variation of a James Beard recipe, Pizza Caccia Nanza. This recipe isn't quick, but it is very simple.
Ingredients:
2 1/2 cups flour
1/2 teaspoon salt
2 teaspoons sugar
3/4 teaspoon active dry yeast
1 cup warm water (between 110° and 115°)
2 cloves garlic
2 tablespoons rosemary
3 tablespoons olive oil
Salt and pepper to taste
Yield: approximately 6 servings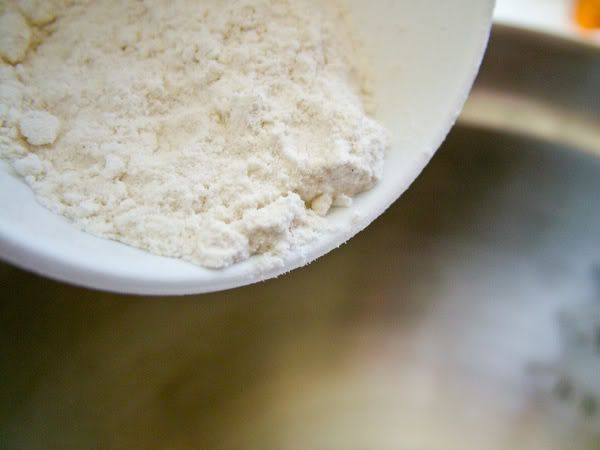 Place the flour, salt, sugar, yeast, and warm water in a large bowl. Either knead manually or use the dough hook on a stand mixer for about 15 minutes.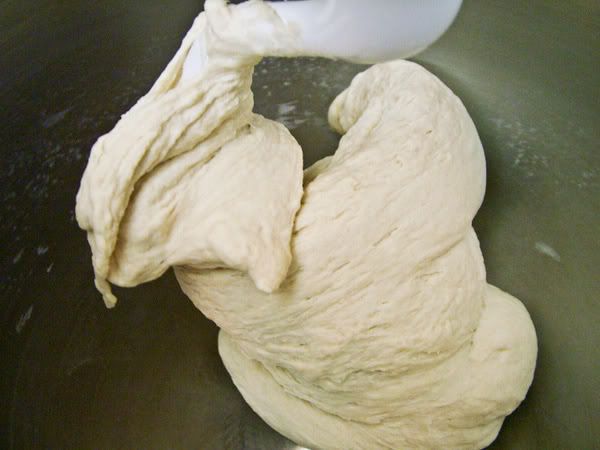 Remove the dough to a clean surface and lightly grease the mixing bowl. Form the dough into a ball and return it to the bowl. Flip it over once or twice to lightly coat the dough with the grease.
Cover the mixing bowl with a towel and let the dough rise for an hour or two in a warm, draft-free place, until about double in size.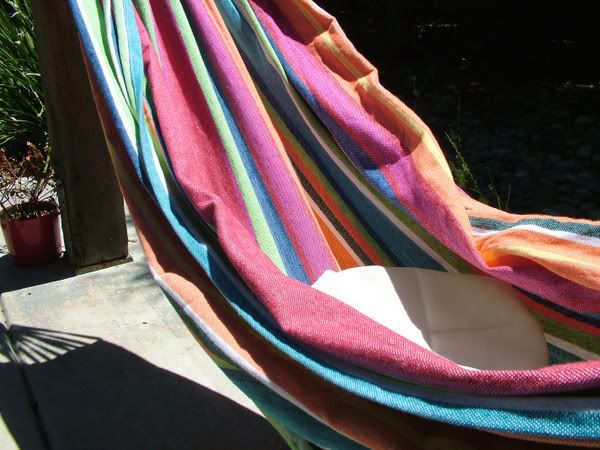 Once the dough has risen, knead it again for another 10 minutes or so.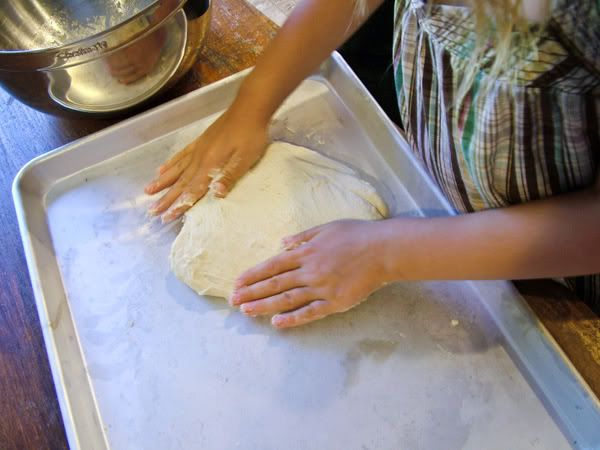 Form it into a ball again, and return it to the mixing bowl to double in size a second time.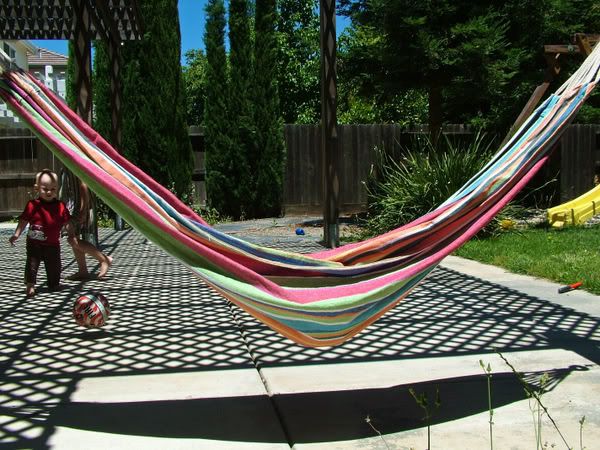 After the second rising, preheat the oven to 400°. Knead the dough for a minute or two and place it onto a lightly floured cookie sheet. Roll the dough out to about 3/4ths of an inch thickness.
Using a knife, poke indentations all over the surface of the dough and insert a couple of rosemary leaves and a sliver of garlic into each dimple.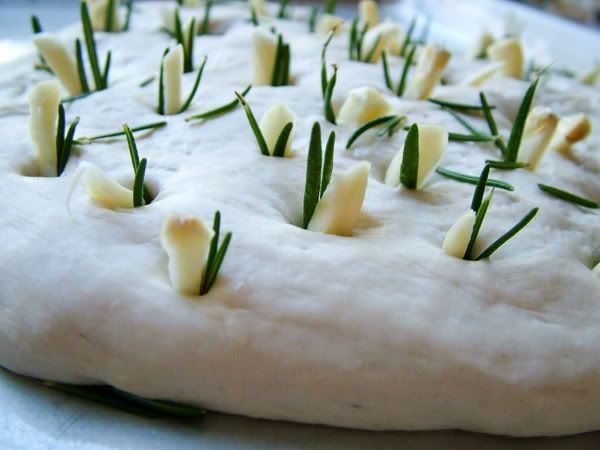 Drizzle the olive oil over the loaf and gently pat it to work the oil over the whole surface of the dough. Sprinkle with freshly ground salt and pepper to taste and bake for approximately 15 minutes, until golden brown. Remove the slivers of garlic before serving.