Or, in my case, slightly less wordy Wednesday. :)
The tail end of the sunset last night; the days only get shorter from here on out.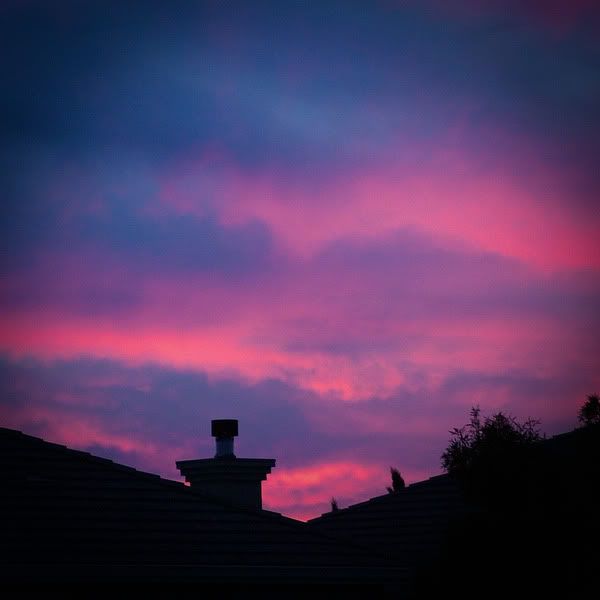 The kids had finally gone to bed and the house was still. Most of the binds and curtains were closed, but I happened to see a sliver of pink slipping past. I crept upstairs and opened a window in the unusually quiet toy room. Normally, I don't see the sunset because it happens right at the time I'm reading bedtime stories. This time, I pulled a chair up to the opening, sat in the thin purple evening light, and enjoyed the fact that the gentle ambient noise outside of my house was louder than the noise inside of it.