One year while we were visiting my family in Utah, I told my husband that I was taking him to the best fireworks show. I told him that we would be sitting so close to the explosions that we would be dodging embers. I don't think he believed me. He's from California, and you just don't put the public (and the hillside) at risk like that. Usually. And "the best" is a pretty strong claim to make. He was intrigued, agreed to go, but prepared himself to be disappointed.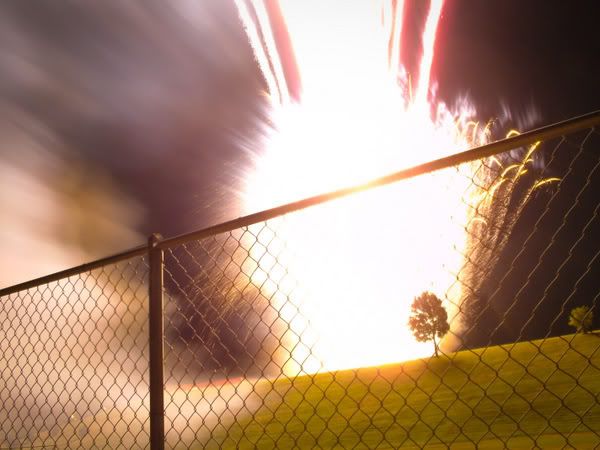 That was nearly ten years ago. He STILL talks about how great that show was. When we had the opportunity to schedule our trip to visit my family on the right weekend, he jumped at the chance to see the fireworks again.
I heard my husband chuckling with glee as embers ricocheted off the metal of the fence in front of us and bounced down the hill. I sat on the steep grass embankment trying to keep my three year old, who was hiding in my arms, from rolling us both down the 45° slope. He held the fetal position with vigor, refusing to straighten his legs, and shoving his "lots of stuff" into any open spaces near his face. My daughter and the baby loved the loud display.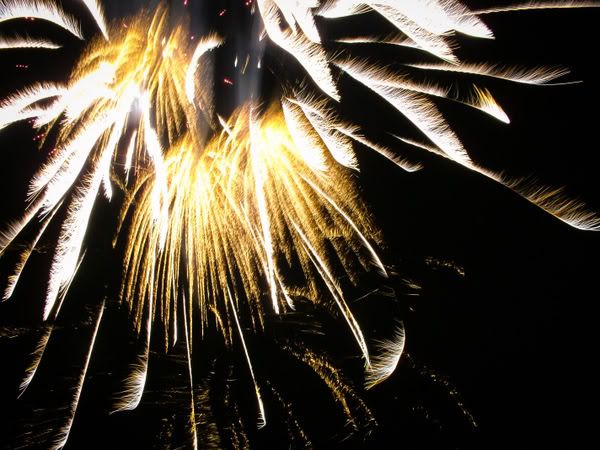 After the show, we searched the hillside for all of our things, carefully made our way down to the street, retrieved our blanket that had the unfortunate fate of being with our friends down in the section of grass where the sprinklers turned on, and made our way further down the hill to the car.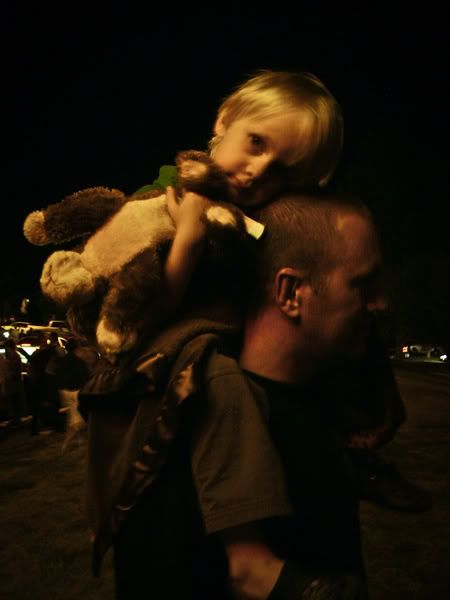 I was just happy that no one stepped on an ember or fell down the hill. The incline did claim one victim before all was said and done, however. Right at the very end, as I was stepping off of the curb to get in the car, I managed to fall into the gutter. In my defense, it was a spectacular gutter with steep angles, to accommodate the storm drain. And it was really dark. Here's how it went down: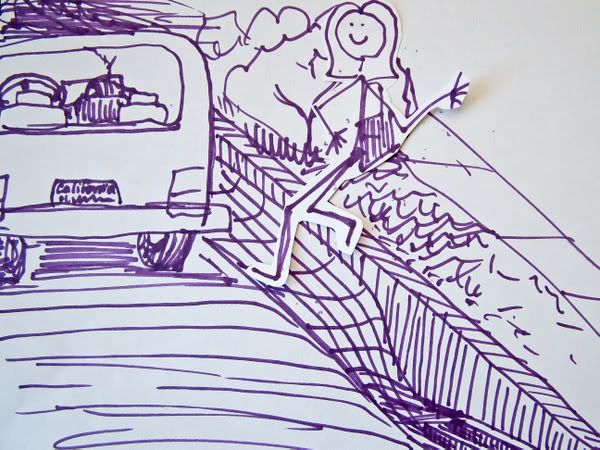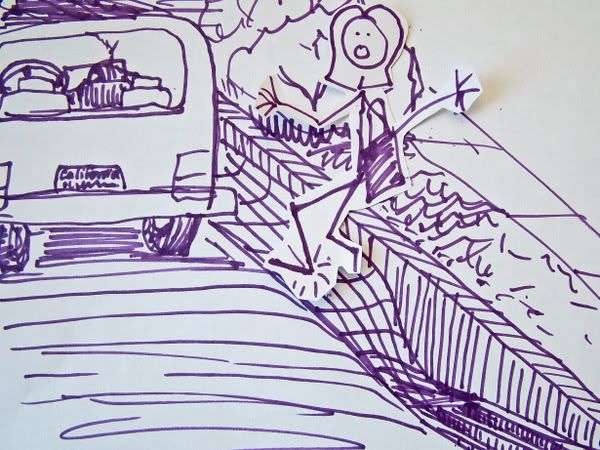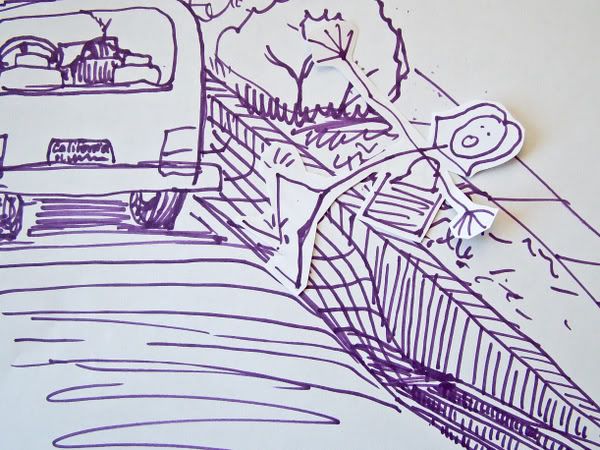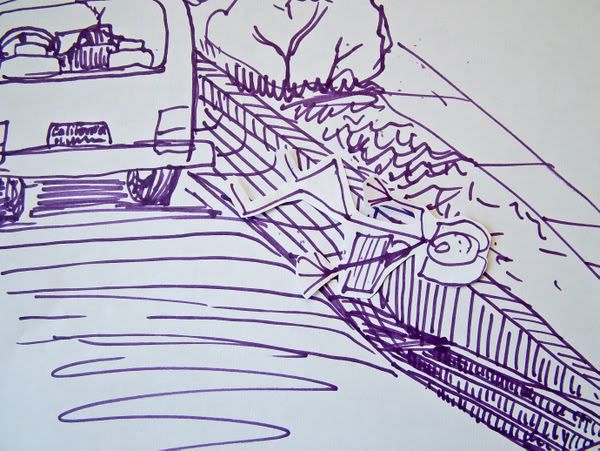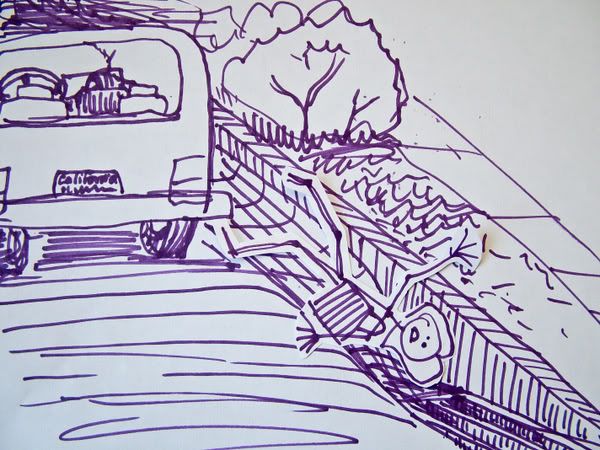 Not depicted here is the laughing and pointing from the steady stream of people and cars heading home from the show.
Yeah. It was awesome.