My daughter has completed the nature book that I blogged about back in January. I love this collection of thoughts and pictures. Her misspellings are so cute and intellectual for a
five
six year old. There are some lovely new additions, to go along with the
butrfui, wrm, and the golden arches
already featured in the book.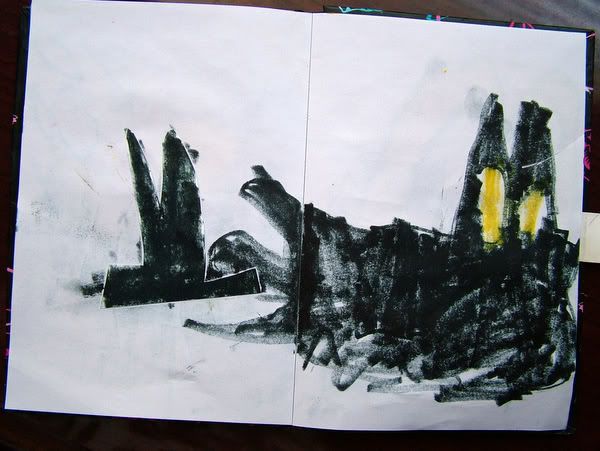 "I was trying to color a bat. But that was WAY when I was little. I think I was only in KINDERGARTEN!"
This is what a bat looks like, now that she's all grown up and in first grade: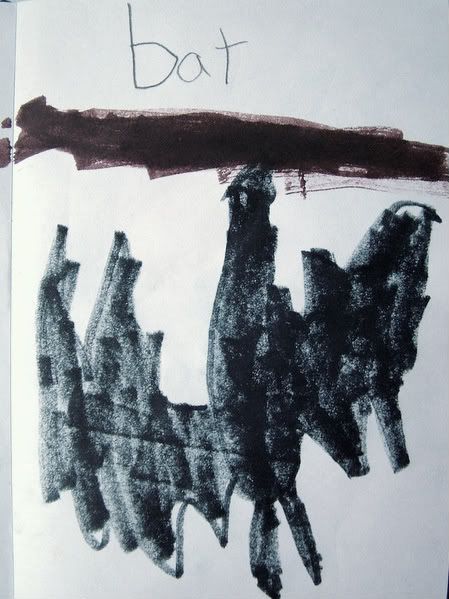 I've gotta give it to her; this bat looks much healthier than it did in Kindergarten. Speaking of first grade, she documented some important facts about her first week as a "big kid."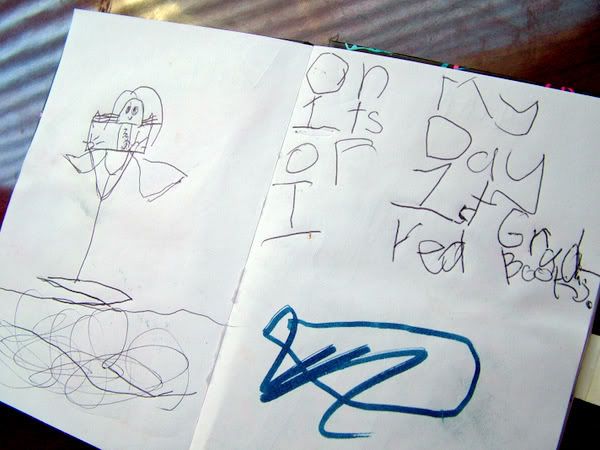 It's true; going into Kindergarten she wasn't able to read, but now she can. This is a valid milestone to document. From an artistic point of view, I love that she drew the book first, drawing the stick figure behind it, to accomplish the effect of having the book in front.
Another noteworthy aspect of first grade — she now has her own desk, which I'm told is very difficult to open and the teacher doesn't help. I'm also told that Cassidy fell on the monkey bars, and Claire's dad has had surgery three times.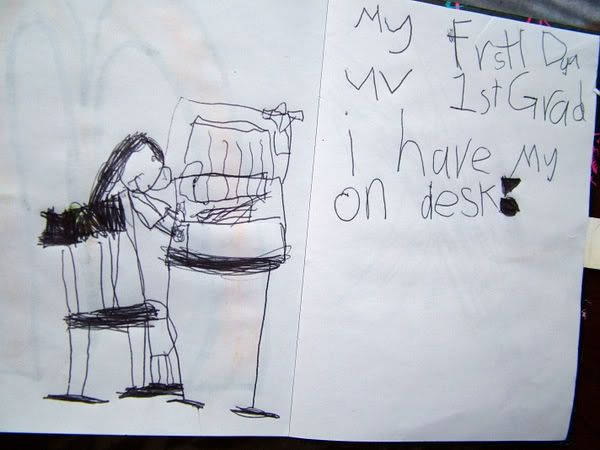 Some more entries in her nature book: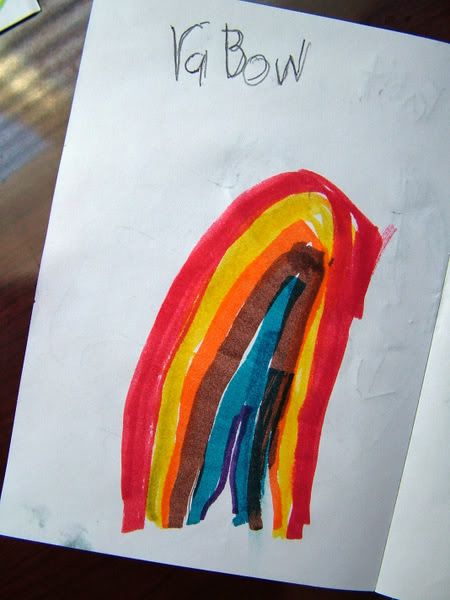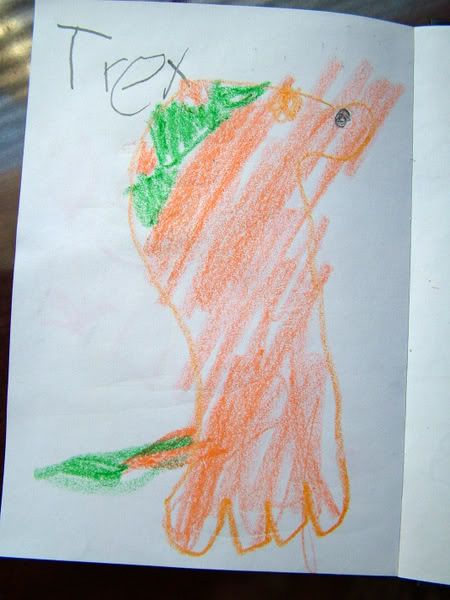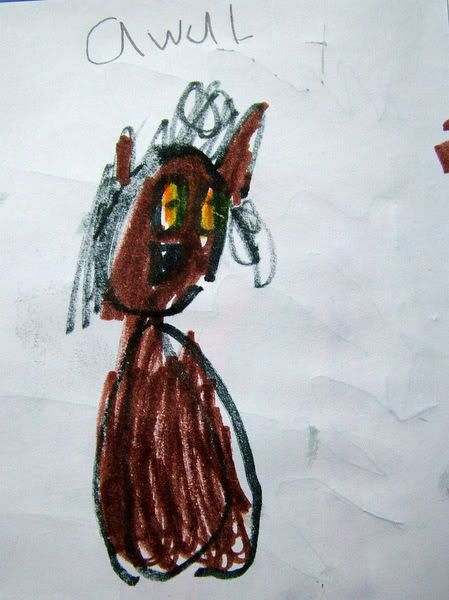 I love this owl, he's one of my favorites.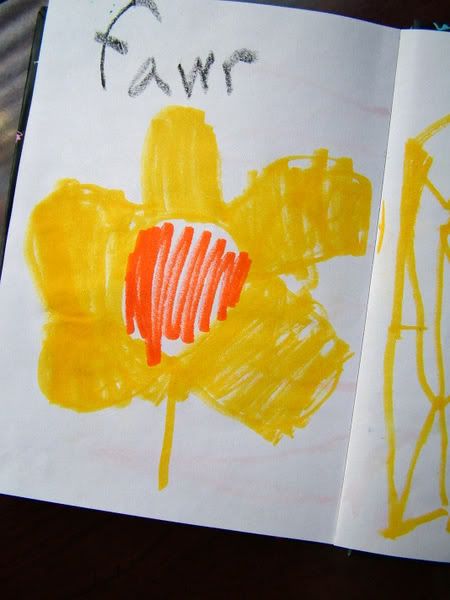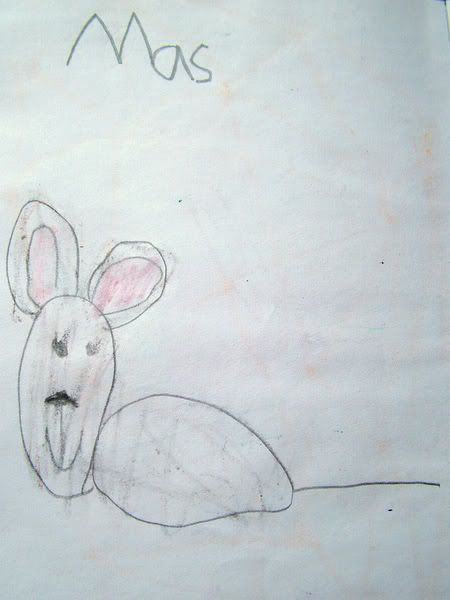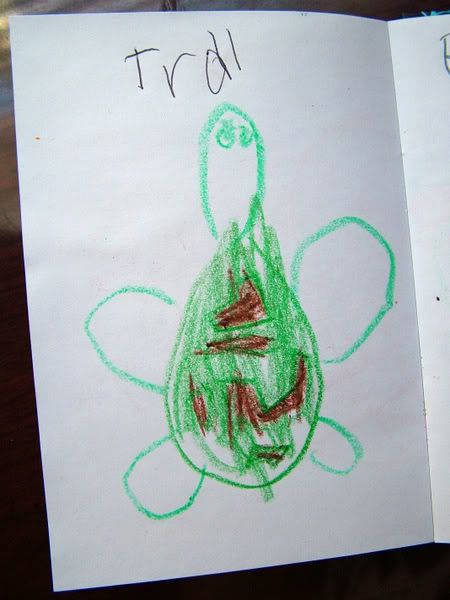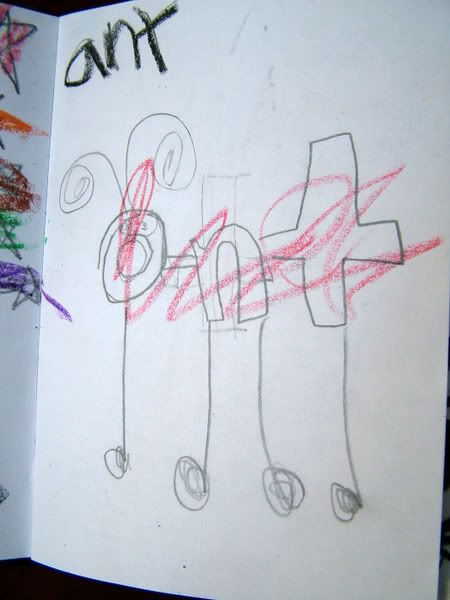 (Clearly influenced by Word World.)
And finally, something that should be carefully noted and documented in every nature book: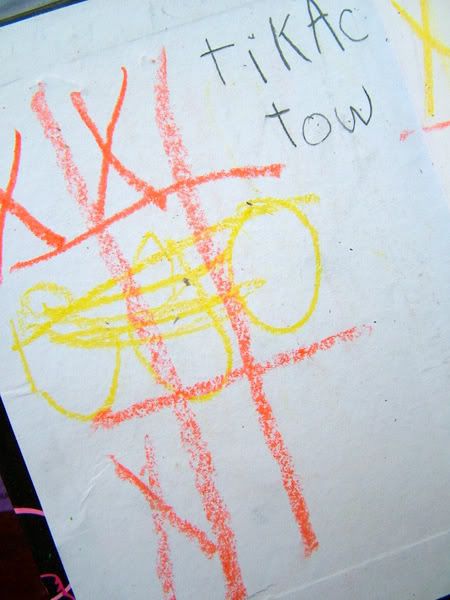 But wait, there's more!
Literally.