Let's face it, firefighting is a chance to play the ultimate game of dress-up.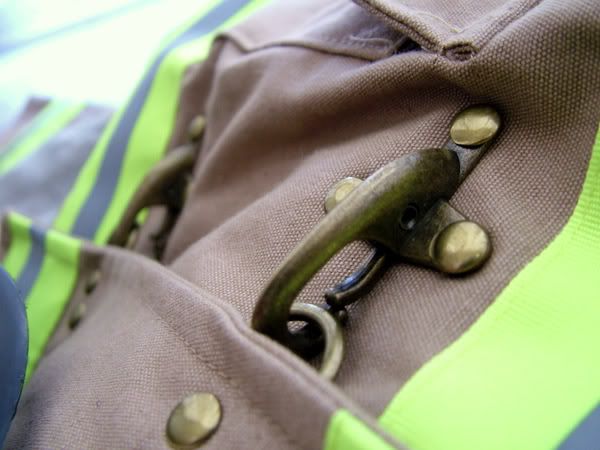 I love the attention to detail in a firefighter's turnouts. Every square foot of fabric is closely tailored.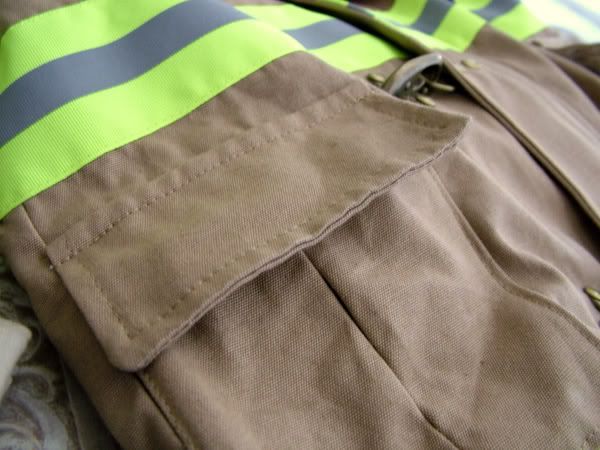 Every pocket and latch serves a purpose. There are even some fancy colors here and there, just for fun. Because what firefighter doesn't want to have that thrill of "hey, this is kinda fun" when donning turnouts? Manufacturers of red suspenders everywhere, fear not, the fire department is here to keep you in business.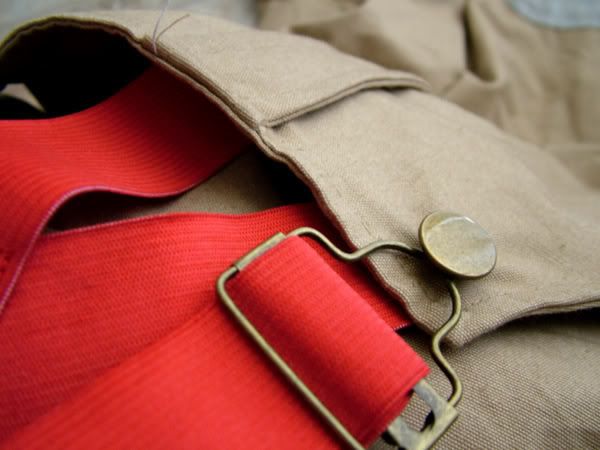 I get a kick out of playing dress-up in the turnouts, too.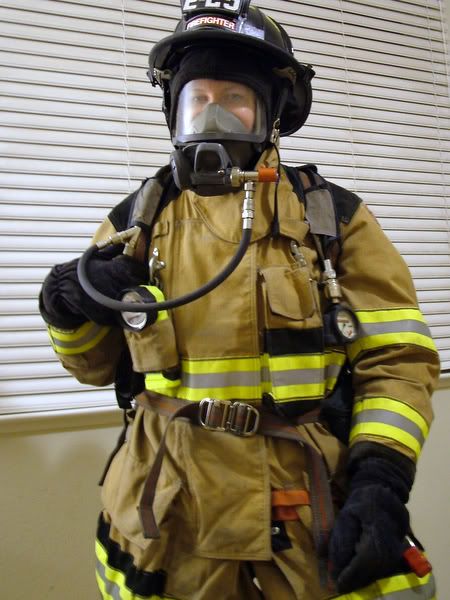 This is me, swimming in my husband's gear. Let me tell you, it was all fun and games until I tried to bend. And walk.
Turnout gear is heavy! And that air cylinder in back? It's heavy too! The cylinder makes it so your spine can't move like God intended it to. Pretty much not at all. And the mask is so... enclosing! I imagine that it wouldn't be quite so bad if I had properly fitted gear, but still. This is a serious dress-up game. I'm amazed at the agility and speed of the firefighters who wear all this stuff. I'm especially amazed at how quickly they can put it all on.
Since there's so much attention to detail in a firefighter's garb, it's difficult to find a costume that does it justice. Most outfits are along the lines of this,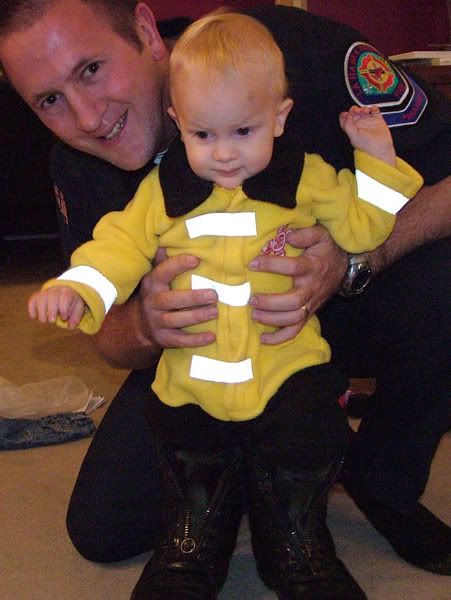 a one-piece costume that is basically glorified pajamas, or you get the plastic version that could double as a rain slicker.
You can imagine how excited I was to see this fantastically detailed costume at Costco today. (Just to clarify, the close-up pictures above are of the costume, too.)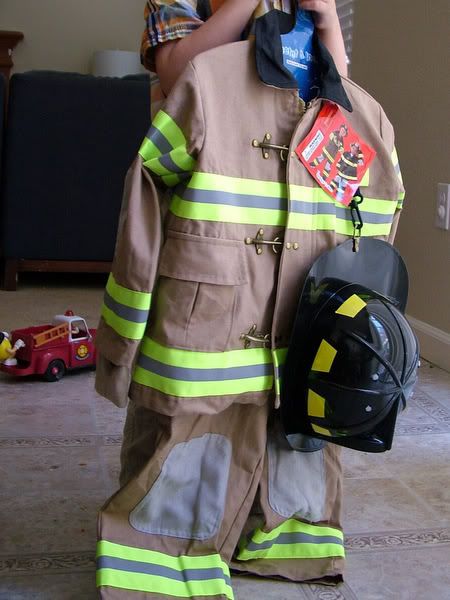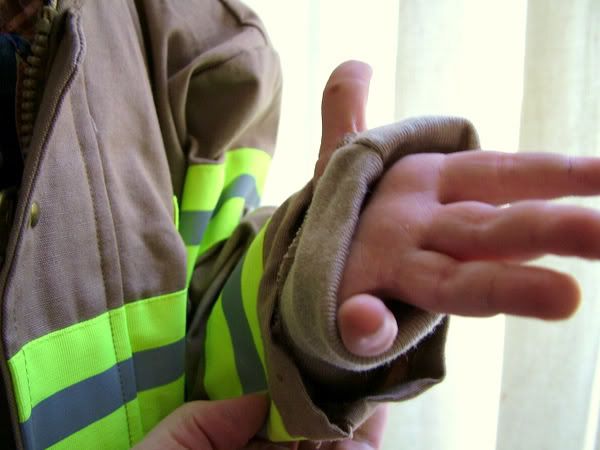 Even the hat is more than just your average costume hat — it's thicker plastic,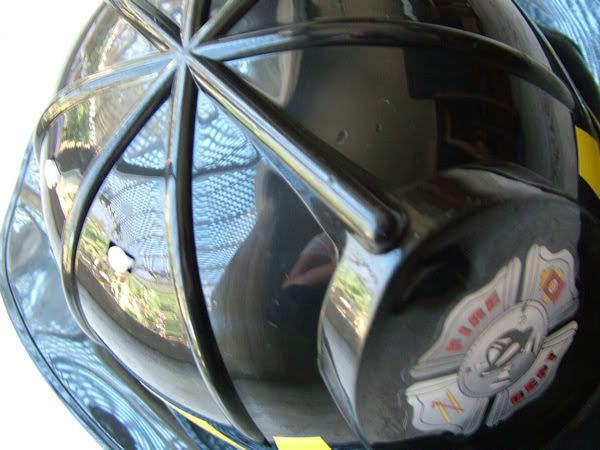 and it's adjustable!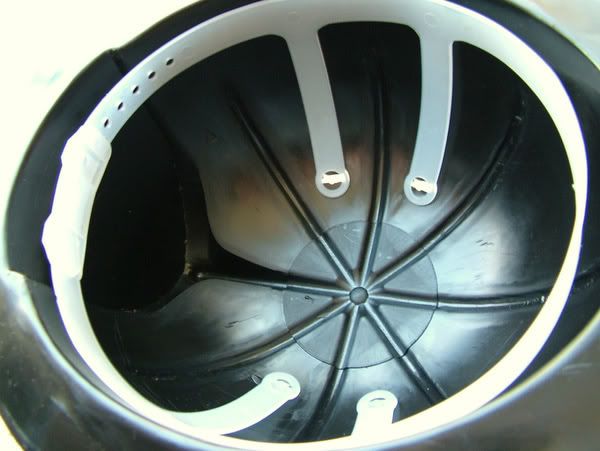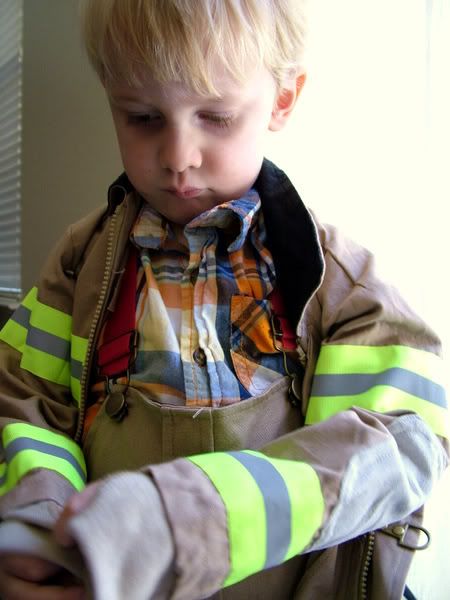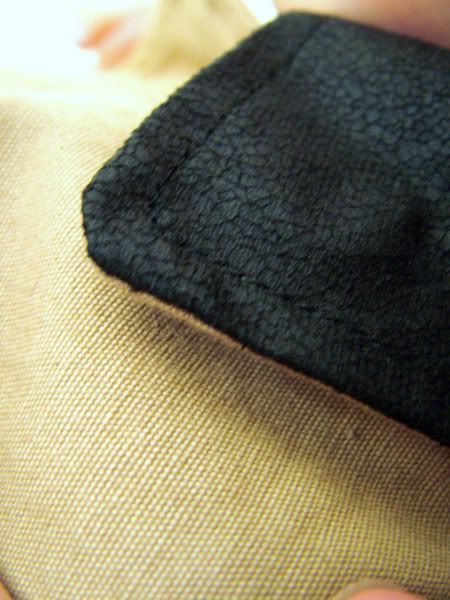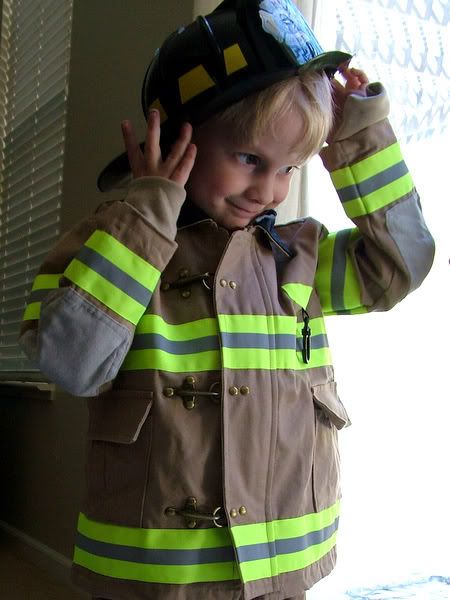 The costume comes in black or tan, and is only $22.99. A steal, if you ask me. If you ask my son, well, he was happy until he realized that it didn't come with boots. "But Mom, I want BOOOOOTS! Where are the BOOTS? Let's go buy BOOTS!!"
Sigh.