I saw some
grapevine wreaths at the dollar store
a while back and knew that a project was imminent. If this post doesn't convince you to brave the crowd that may be a notch below
the people of Walmart
set, nothing will.
Without further ado, I give you, the wreath.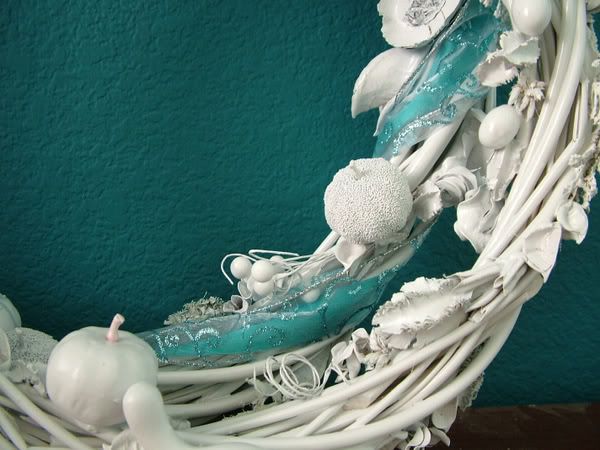 Before we go there, let's back up a bit. Let's start from the very beginning — a very good place to start... (name that movie).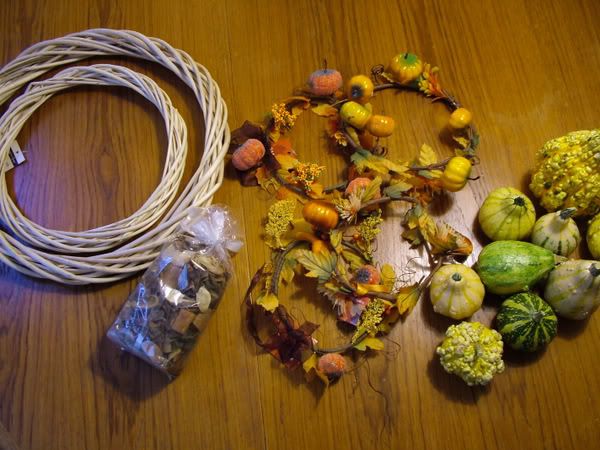 Here's the supplies I used. (Not pictured is the glue gun.) I bought all of these supplies, minus the gourds (which didn't go actually on the wreaths anyway), at the dollar store for a grand total of $7. Two grapevine wreaths, four decorative fall wreaths, and a big bag of potpourri. I had more than I needed. I got the gourds at the grocery store, for something like $5.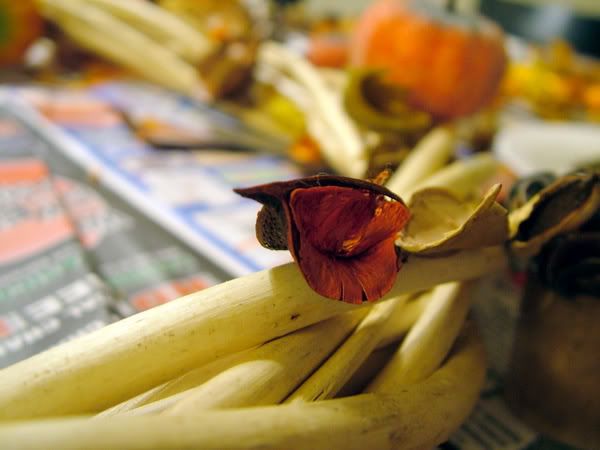 I simply dismantled the smaller fall decor wreaths and glued the leaves and plastic pumpkins, as well as bits of potpourri, to the wreaths following the natural curve of the vines.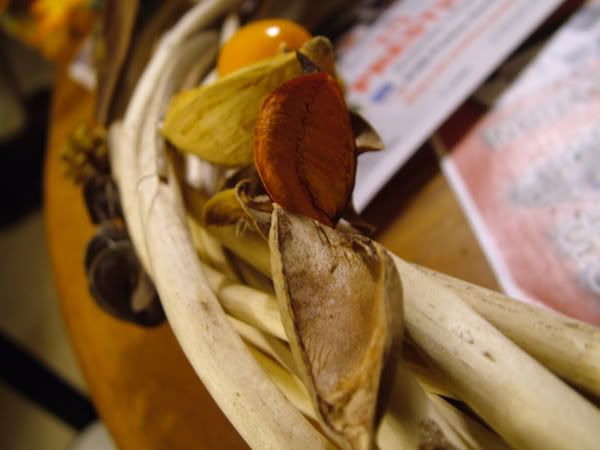 It was simple, quick, and when I was finished, I had a pair of lovely fall wreaths that smelled great.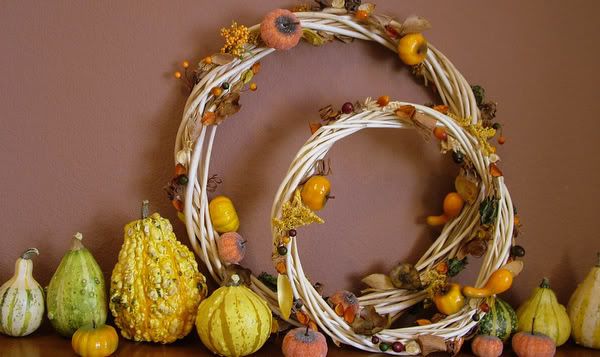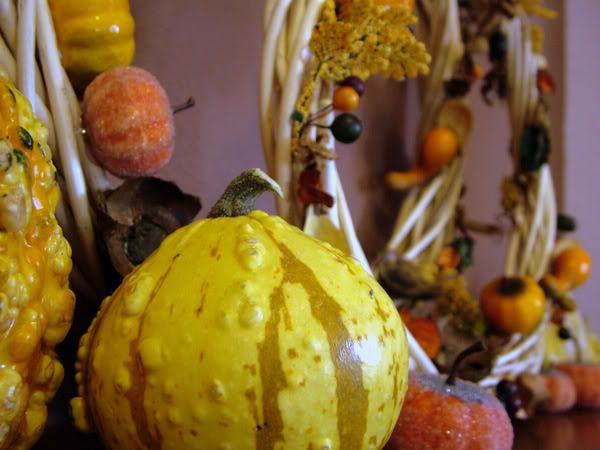 I could have left them just as they were, nice and colorful and scented. However, I wanted to take these wreaths in a different direction. I wanted to make them more contemporary, to match my house a little better.
So, I took a can of spray paint and put a glossy white coat on everything: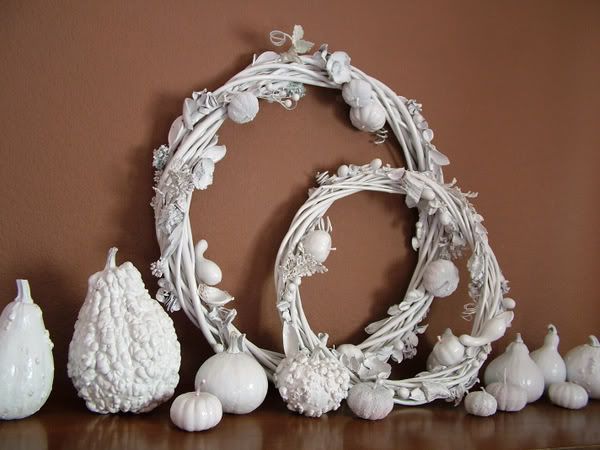 I love how the white emphasizes the shapes of the gourds and the wreaths!
Not only that, but the white allows the wreaths to function for more than one holiday, simply by wrapping a ribbon around it, between the rows of potpourri. Check this out.
How cute is this Halloween ribbon!? I found it at Michael's on clearance. This is what my mantle currently looks like: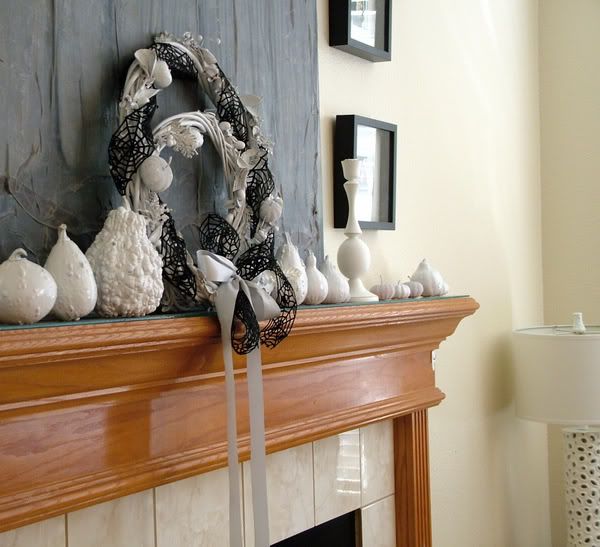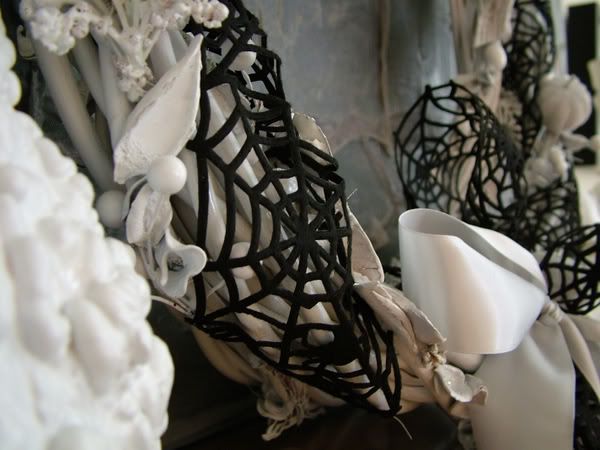 I decided to try out a Christmas version of the wreath. I particularly like this ribbon, since the white in it, as well as the slanted lines, coordinates with the lines of the wreaths: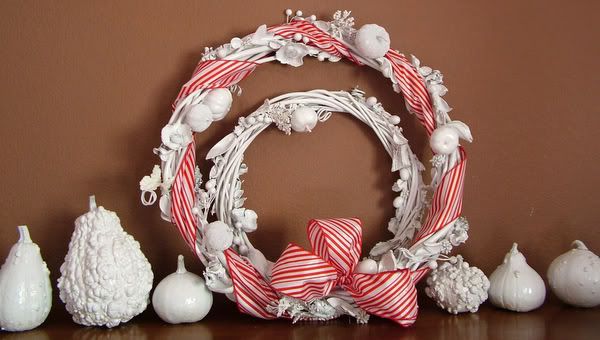 You can find the Christmas version that I finally ended up using here -
custom holiday decorating on a budget
I didn't stop there. I couldn't stop there. This is way too fun! I ran back to Michael's (thank goodness for those 40% off coupons on every receipt!) and picked up some more ribbon: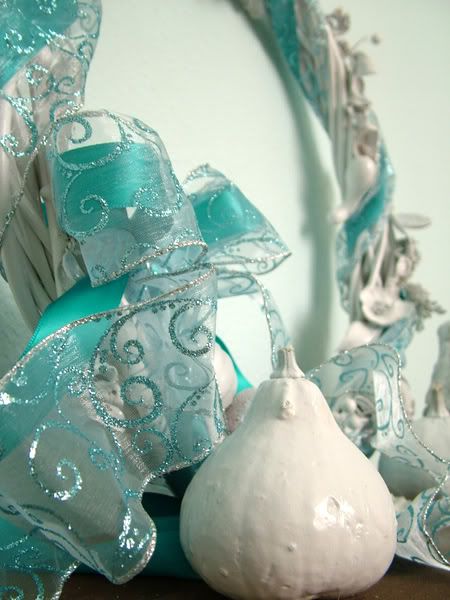 I thought that the wreaths and gourds looked like porcelain, which led to this (my daughter's personal favorite version of the wreath):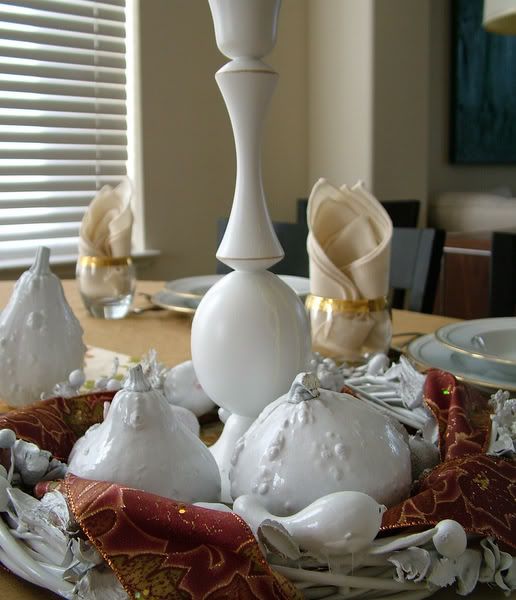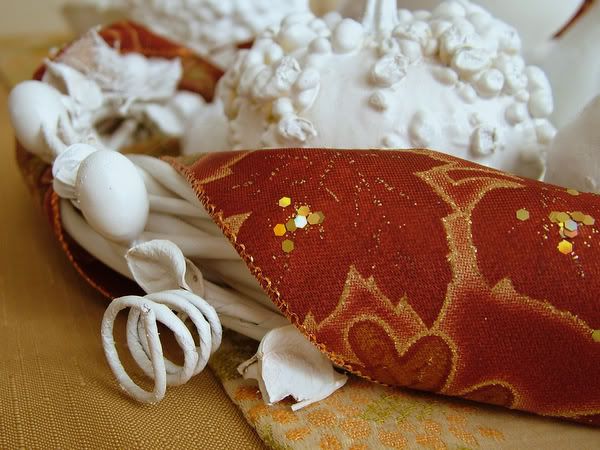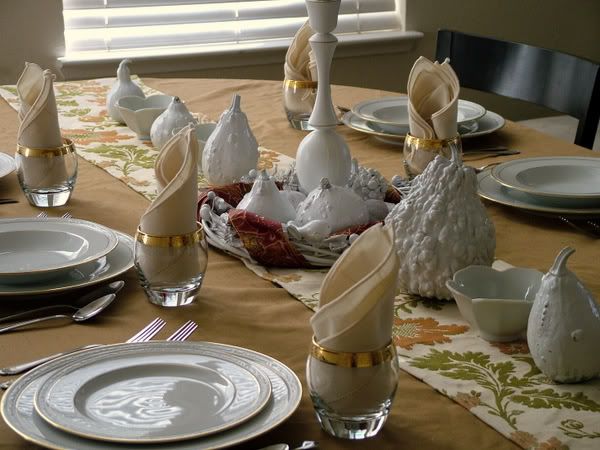 The possibilities are endless with such a blank canvas!! I can't help but scope out the ribbon aisle whenever I stop at a store that might have some. Oooh, I just had a thought, I bet that bunched up silky fabric would look great wrapped around the wreath, too!
Okay, I've got to stop now. I need to re-claim my life.
And take a shower.
And feed my children lunch.
(And buy some silky fabric!!)