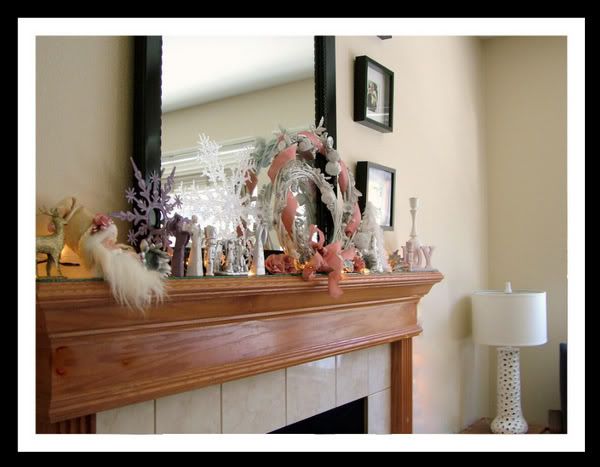 For those of you visiting for the first time, here's a little information on how I became enamored with the dollar store, of all places.
I remember the first time I ever walked into a dollar store. It was years ago, when I was trying to conceive. I had heard rumors that there were pregnancy tests there — for a dollar. Unbelievable! I had to check this out. Sure enough, there the tests were, tucked in among the band-aids and hemorrhoid creams.
Whenever I went, however, I had tunnel vision. I made a bee-line straight for the tests and got out of there as soon as I could. I felt like I was doing a misdeed; like I was cheating on Target; like I was slumming it, and everyone in there knew it. I never stopped to look around.
One day, I did take the time to look around. The
things I found
amazed me. My misconception of the dollar store being stocked with a bunch of junk was shattered. Sure, there IS junk in there, but there are
some great finds
, too. I started incorporating dollar store items into my decorating, like this
picture frame border
in my daughter's room.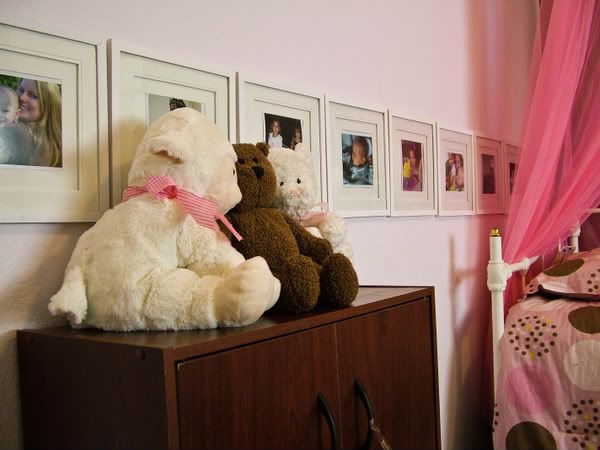 The beauty of the dollar store and holiday decorating is that the price allows me to be trendy on a budget. I can buy something that will be used for only one day, featuring the colors that will be out of style by the end of the month, and not lose sleep over the expense. And I can alter items without feeling like I'm destroying something of value.
On my latest trip to the dollar store I grabbed a bunch of random Christmas-themed items. I chose a variety of styles and sizes. My plan was to transform these nicknacks into something unique for Christmas, based on this fun Santa ornament.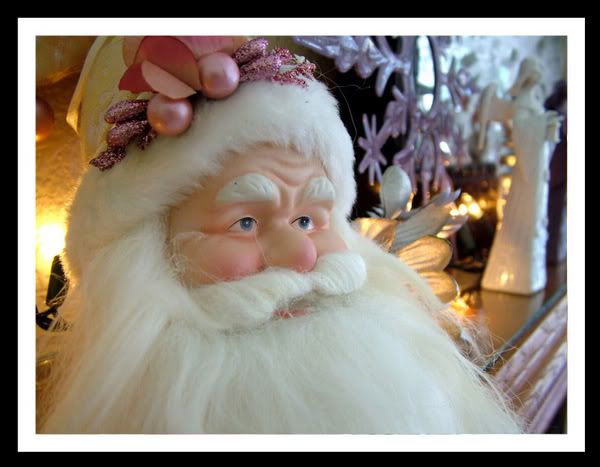 Then I took my inspiration ornament to the paint section of the home improvement store. I picked a couple of paint chips that coordinated with the look I wanted to achieve. The kind lady at the counter mixed up little sample paint cans for me, in my exact colors, for around three dollars each. These hand-picked accent colors are where the real customization happens.
I grabbed some silver and high gloss white spray paint as well. A note about the spray paint — it works great for projects like this, involving detailed, intricate items. Not only does it come in high gloss (the colored paint samples are generally eggshell at the glossiest), but it fills in the crevices with no effort. Trying to coat a figurine with wall paint, however, can get rather tedious. Also? The spray paint can is not kidding when it asks you to use the paint in a well-ventilated area. That stuff is potent!
Then I took everything home and got to work.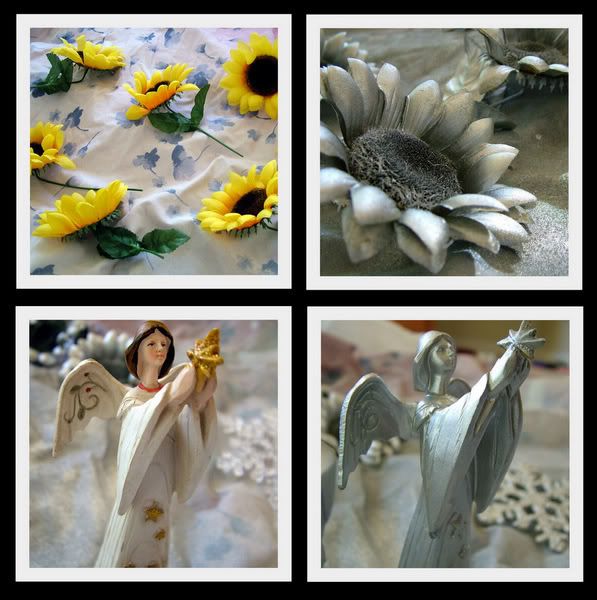 I painted this clear plastic snowflake purple on one side only...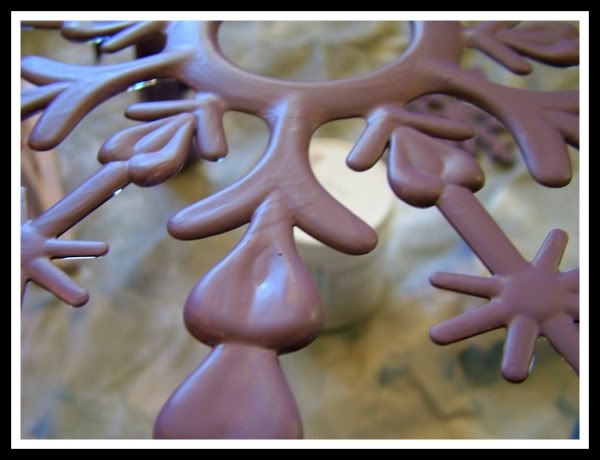 then flipped it over to reveal a fabulous colored glass-like effect.
Cool, no?
Here are my dollar store finds, all set up.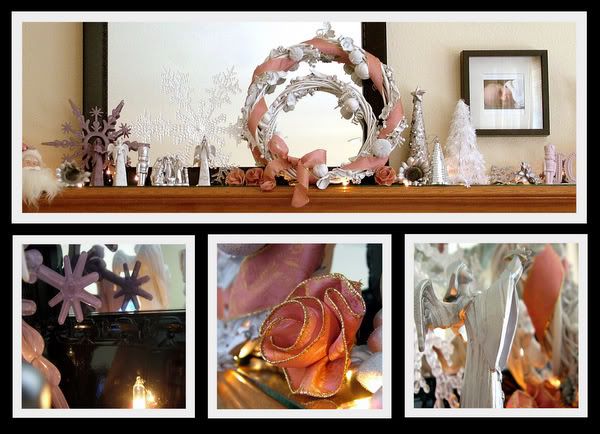 Every item here, minus the ribbon and the inspiration ornament, was from the dollar store. You can find the details for making these
white holiday wreaths for next to nothing using dollar store finds here
.
The possibilities for this project are endless, and it can be expanded or contracted for any budget. And, this is so easy to do. I have plans to take a can of spray paint to the old holiday decor that is currently sitting in boxes in my garage, unused and unloved.
The hardest part of this whole project?
Convincing my husband to let me decorate the mantle with pink and purple!
~~~~~~~~~~~~~~~~~~~~~~~
Go here for details on how to make these
easy ribbon flowers, and other bows
.