10 - Micro Shopping
I've come to realize that in addition to buying in bulk, I need to be better at shopping small, too. This salsa is a perfect example. I have thrown away so much salsa over the years. I'm the only one who eats it, and I don't eat a ton—just a little here and there on my burritos and tacos. I went to the dollar store yesterday and stumbled upon this: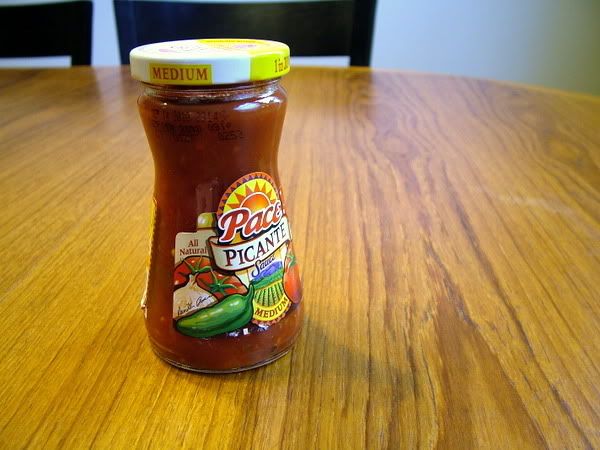 Eight ounces—Perfect! I rarely use more than that before I have to toss my old salsa. I'm sold.
9 - Child Bribery and Rewards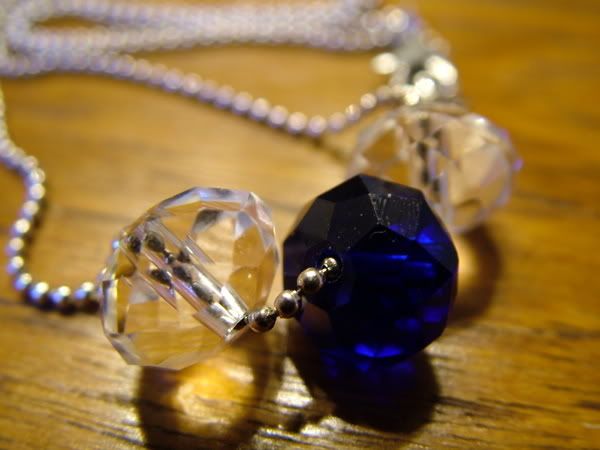 It is so nice to have a store to take my daughter to, where she can buy anything she wants as a reward. She absolutely loves it. I don't have to tell her "no" because something costs too much. She wanders the aisles, debates endlessly between the play golf set and the potted plant, and proudly takes her purchase up to the cashier. Talk about a cheap, fun mommy daughter date! (She chose the golf set, by the way.)
8 - Impulse Shopping
I was tired and hungry when I went, and these were sitting front and center when I first walked in the door.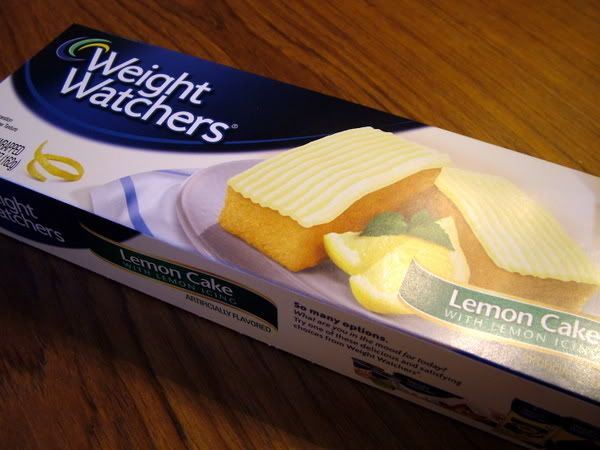 Their marketing ploy worked and I grabbed a couple of boxes. Oh well. At least it was only a dollar.
7 - Frequently Lost Items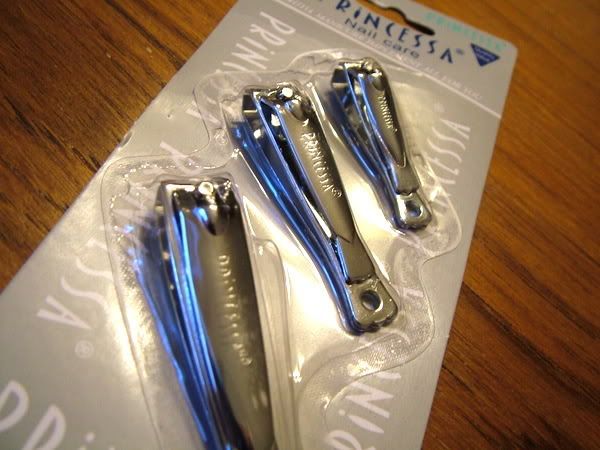 This is the best place to stock up on those items that are forever getting lost. In our house, it's usually hair bands and fingernail clippers that I'm constantly searching for. Both can be found at the 99¢ store.
6 - Frequently Used Items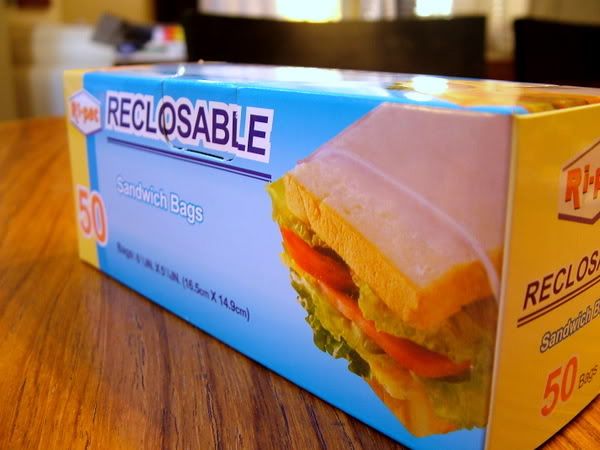 We're always going through plastic sandwich bags around here. I'm perfectly content with the generic brand for casual use.
5 - Deep Discounts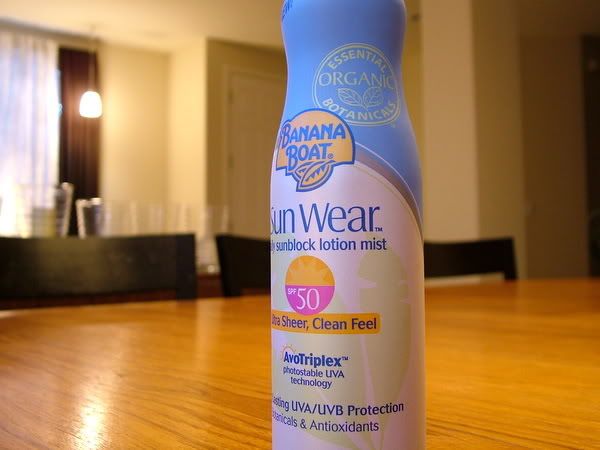 The dollar store often has items that are drastically cheaper than the same product in the regular store next door. Usually, these discounted products are discontinued, or set to expire soon.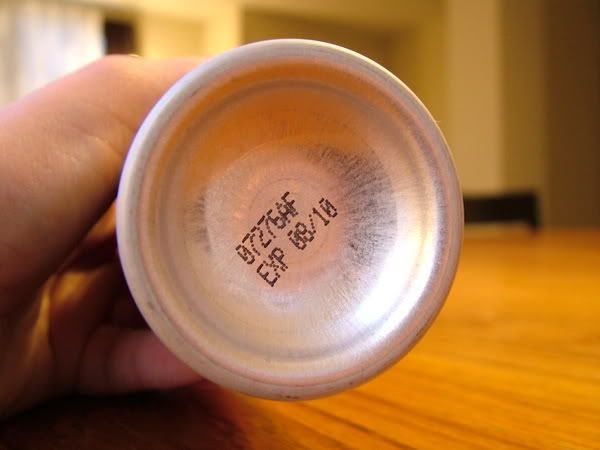 This sunblock expires in August. And I'm okay with that.
4 - School Supplies
Why pay more?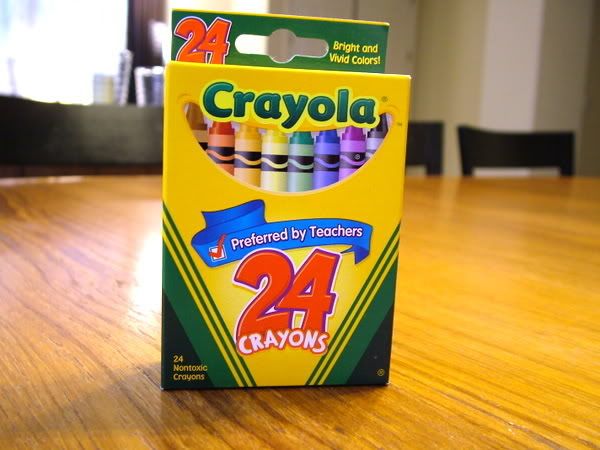 3 - Decor
There's always a whole row of seasonal items at the dollar store. It's a great place to find fun holiday-themed decor that isn't meant to be kept forever. You could completely deck out your dining room for a cute Valentine's Day feast for under $20. Occasionally, I'll stumble upon some decor item that really strikes my fancy, like this large wood "e" that will hang in my baby's room. It's a happy "e," don't you think?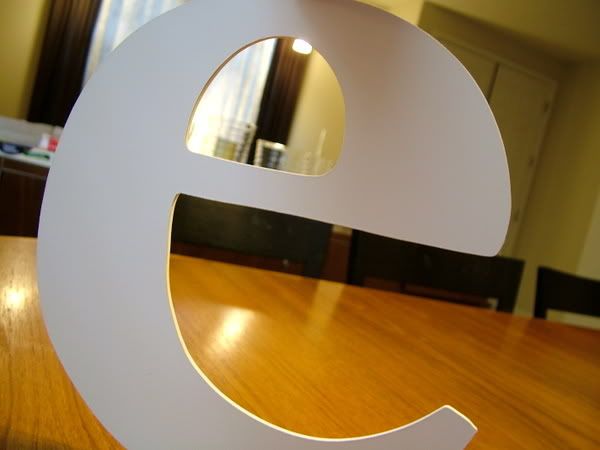 2 - Every Girl Needs a Polka-Dot Umbrella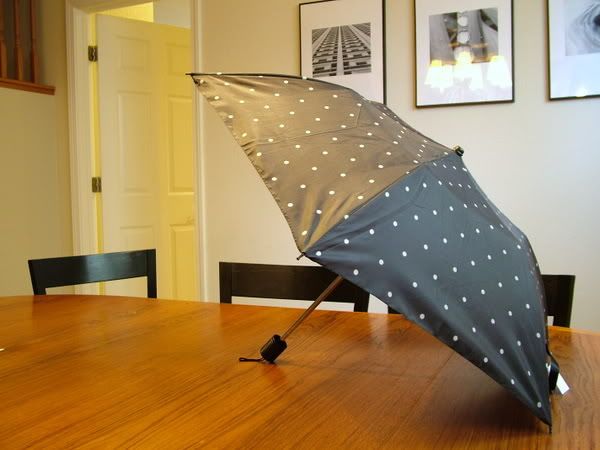 Conquer El Niño in style.
I left my umbrella in the car on a day when I didn't have the car with me, and regretted not having a spare. Now I have two spares, along with two rain jackets.
And the number one reason to give the 99¢ store a chance.... (avert your eyes, male readers...)
1 - Pregnancy Tests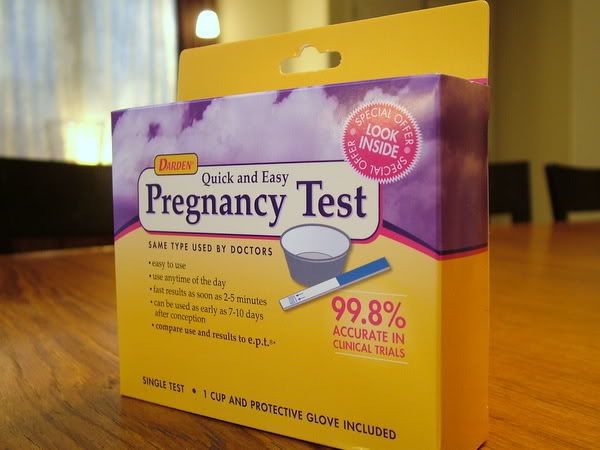 If you're trying to get pregnant, this is a great way to save some money. Why spend $7 - $13 on something you can get for a dollar? Yes, the style is a little awkward, but if you can get used to the stick format, you'll save a ton of money. These are quick and convenient. If you want something even cheaper, check out
www.babywishes.org
- now THAT'S cheap! I've ordered from them before and like the "double-wide" sticks they offer. But if you want immediate results, stop by your dollar store and buy a few of these. If you get a second line that you don't have to squint at, and hold in just the right light, at just the right angle to see, you're pregnant. Use the money you saved to go on a date to celebrate the good news.
And no—I'm
not pregnant
, for those friends and family who might think this is an announcement. :)