I was inspired by fellow bloggers to check out this DVD by Jillian Michaels. When I saw that the workout program, along with a 30 day trial membership to her online community would cost a grand total of $8.95 to arrive at my doorstep, I decided it was worth the investment. Sadly, the closest location of my "nationwide" gym is 25 minutes away. I'm tired of paying for a gym that I never see.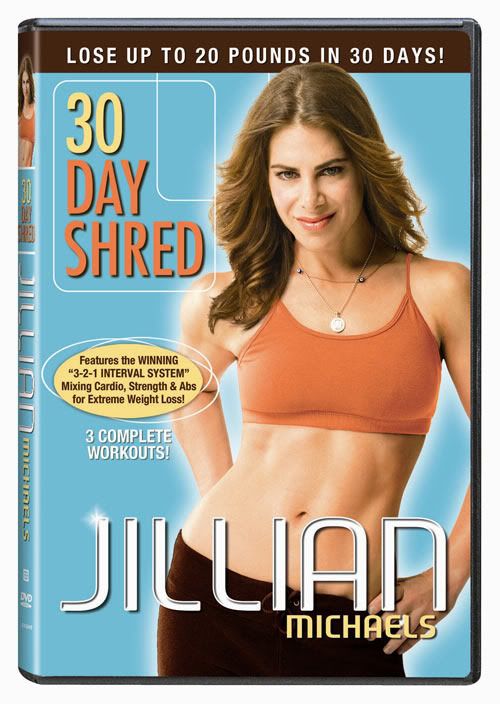 I'm currently on day 5 of the shred. I've lost 2 pounds. My thoughts so far:
1 - I shouldn't have weighed myself until the day after I did the first workout. I retained a lot of water as my body tried to recover after that first workout, so the number on the scale was inflated.
2 - If you're unable to locate some hand weights and find yourself deciding between the glass jars of spaghetti sauce or the cans of beans, for the love of all that is good and right in this world, CHOOSE THE BEANS!! My arms still haven't forgiven me.
3 - Hot bath = very yes. Hot hot. Like get your heart rate up, stings on the way in, can only stand to be in the water for 15 minutes hot. I've found that the bath is most effective right before working out. It makes me feel good going into the workout and I can push myself harder.
4 - Make sure you work out on the bottom floor, so that the pounding of you jumping upstairs doesn't send the kids in to see the spectacle. Apparently, children don't like to see their mother exercising. I'd be scared too, seeing all of that fat jiggling.
5 - Avoid stairs at all costs. Oh, and don't plan on sitting down anytime soon. Your thighs will give out.
And finally...
6 - If you feel the need to curse out Jillian for creating such a torture device, (and you will), you can do so
here.