1983 must have been a difficult year for cookbook publishers. There appears to have been a dearth of actual recipes, hence the publishing of this cookbook.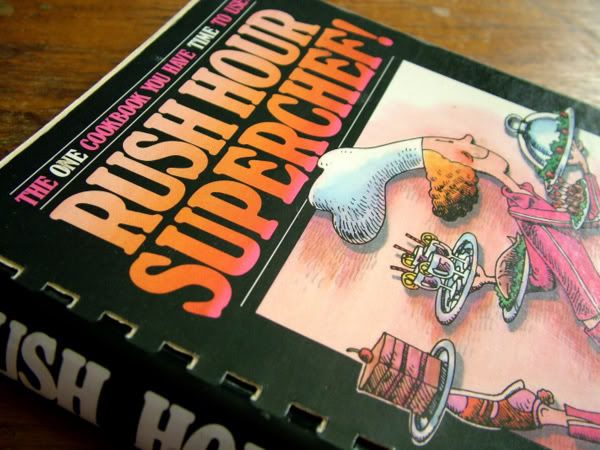 I love the charming, eclectic collection of cookbooks that I've received over the years. I adore the cover of this one. I've had it for a while, and only just yesterday sat down to see what hidden gems it might hold.
That's when I came across this entry for fried chicken.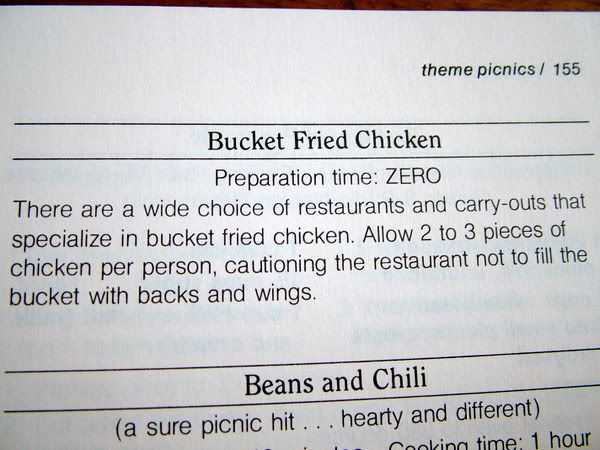 Preparation time: ZERO!
Clearly, this writer doesn't live 15 minutes, one way, away from KFC. I'm surprised she didn't also include instructions for opening the containers and placing the chicken on plates, as she did for this orange sherbet and fortune cookie recipe:
Or, there's this "recipe" for rice, in the section for preparing dinner for VIP's, no less.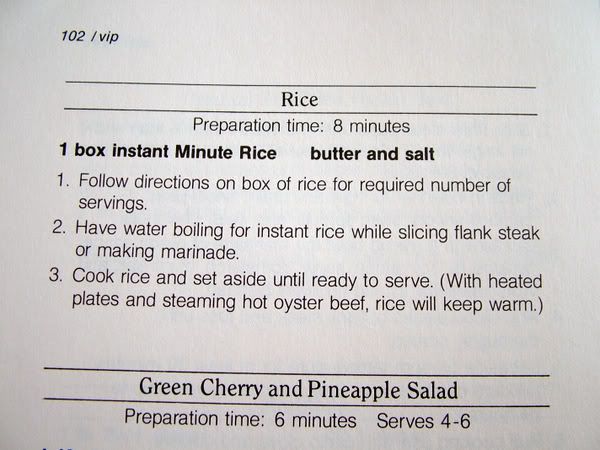 Truthfully, this book more accurately portrays dinner at my house than most cookbooks (minus the fried chicken and minute rice — I can't stand minute rice when the real thing is so easy), and it is kind of validating to have an actual published cookbook tell me to go through the drive-thru and crack open a pint of ice cream!
In closing, I'd like to leave you with detailed instructions for the preparation of breadsticks, only two ingredients needed! Bet you can't guess what they are...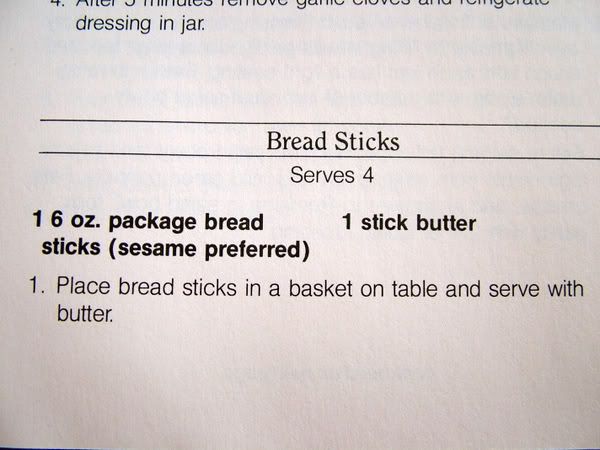 (Here's my personal favorite
quick and easy bread stick recipe
.)