"Can you raid the freezer for me and bring some Christmas cookies when you come up?" said my husband to his mother, in anticipation of a weekend visit. We knew there would be long evenings around the dining room table, destroying his parents at Pinochle. The cookies would provide the energy needed to stomp them.
What we failed to anticipate was the magnitude of the cookie offering. These goodies are made and frozen by my mother-in-law each December, to be enjoyed throughout the dark and rainy months. My husband craves these every winter. His eyes sparkled as he showed me his* new stash.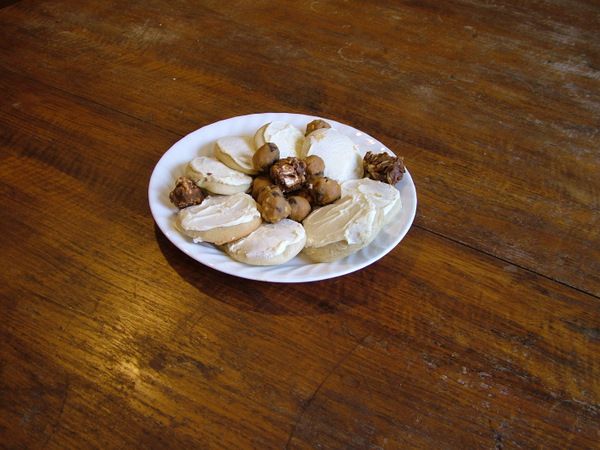 Think bigger.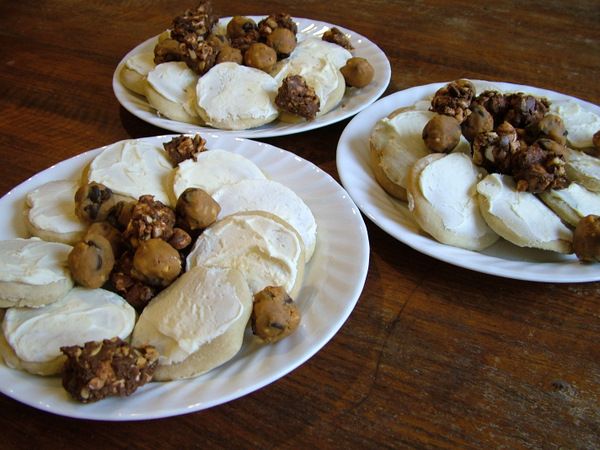 Much, much bigger.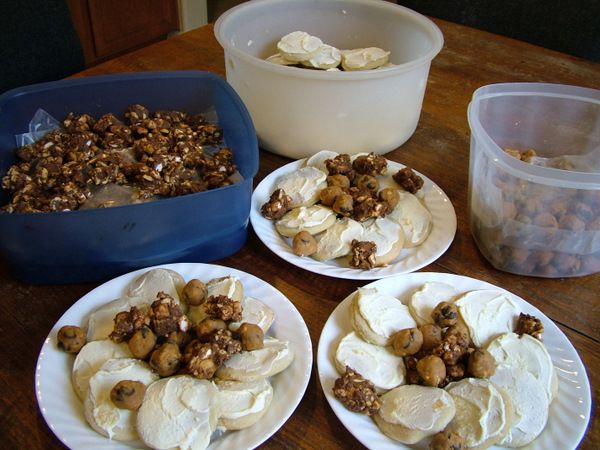 That's more like it. Please note all the layers in each of those containers. I didn't know they made tupperware that big!
The sad thing? This picture was taken two days into the visit. The other sad thing was my scale this morning. I can't bear to admit what one gluttonous weekend did, eating more butter and sugar than anyone should consume in an entire month. Maybe two months. (*cough* 4 pounds *cough*) (How is that even possible!?) I'd blame the cookies, but there were many other factors that went into this spectacular explosion of my mid-section.
So, while I break out my pregnancy clothes (not pregnant; I simply fail to understand the concept of portion control) and medicate myself through the sugar withdrawals, someone please come over and enjoy these cookies for me!!
*Please note that my husband did not take "his" stash of cookies with him to the fire station. "His" stash is now taunting me from the fridge. Send help! Quick!