When I was little, I knew that "guacamole" was some bizarre word my father concocted to go with the strange green chunky goop he had thrown together. It couldn't possibly be a real word; it was too weird. And it was just the sort of silly name he would come up with for such a creation. I remember how shocked I was to find out guacamole was a universally acknowledged word and a legitimate substance.
Dad likes to throw things together. And, he's gotten pretty good at it. He introduced me to this tomato sandwich a year or so ago.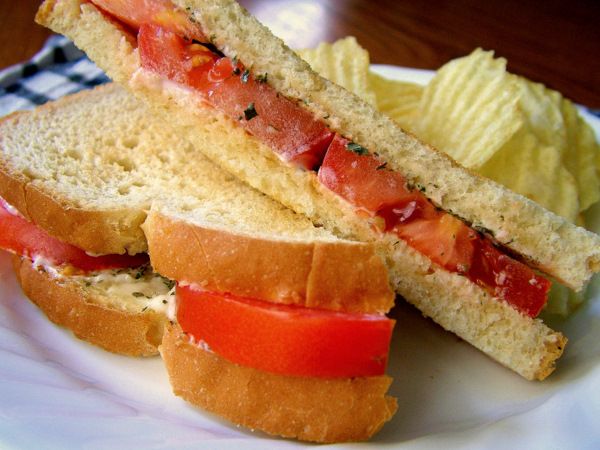 It's very Dad. And very good. And addictive (assuming you like tomatoes in the first place).
The dill (lots and lots of dill) is the star of this show. I just use the dried kind, along with the freshest vine-laden tomatoes I can find at this time of year.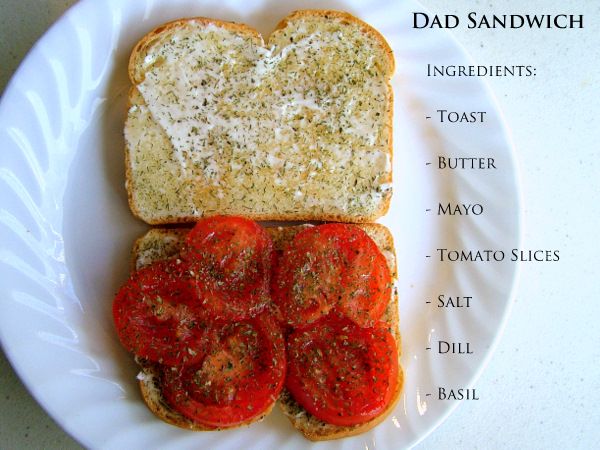 Speaking of Dad, he put in a request that I include more pictures of my youngest. He's 11 hours away, my father, so he doesn't get to see the day-to-day changes of the grandchildren. Here's a few recent photos for you, Dad. These will illustrate why this 1 1/2 year old doesn't have many recent pictures.
1. It's been foggy. Which means that for this little flurry of energy, he is going to show up on .jpg
looking
like a little flurry of energy in this indoor lighting.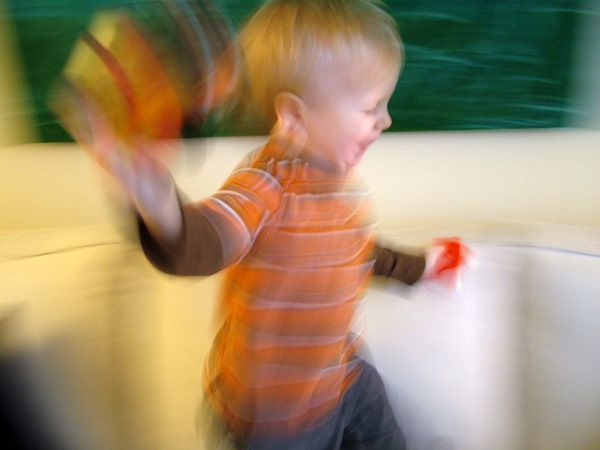 2. Curiosity killed the camera.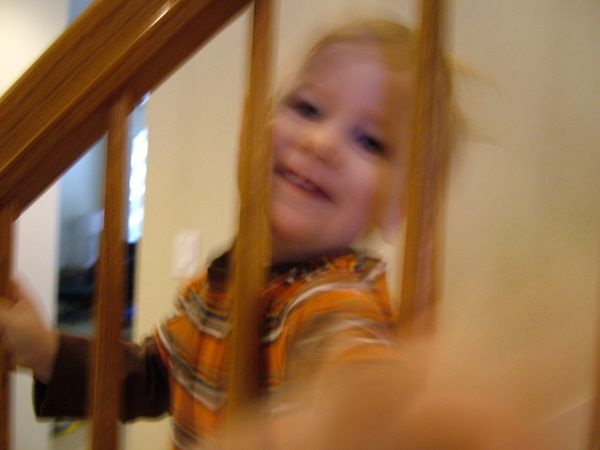 3. To sustain the energy needed to flurry, this kid is eating more than I do. I'm so busy responding to his one word food requests and his plastering of self to my leg that I haven't taken nearly as many pictures as I should. A good half of the pictures I have of him are from this same viewpoint, looking down on him next to my knee.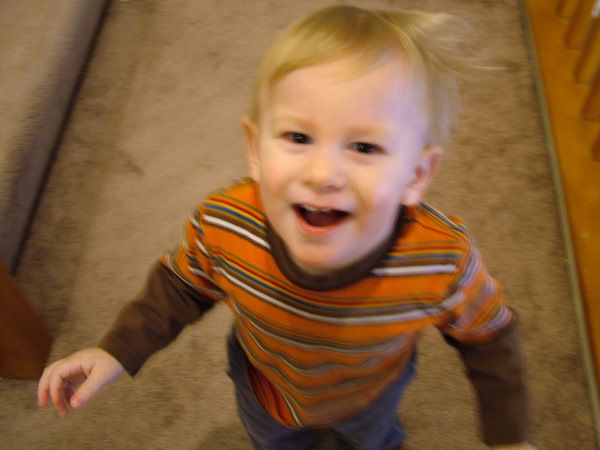 4. His mother may or may not be a wee bit lazy.
5. I'm still waiting for the day we finally break down and buy a new camera. When the new camera is part of my life, it will solve all problems. It will be a magic camera capable of alleviating all woes, including world peace and the impossibility of getting said child to sleep through the night on a regular basis.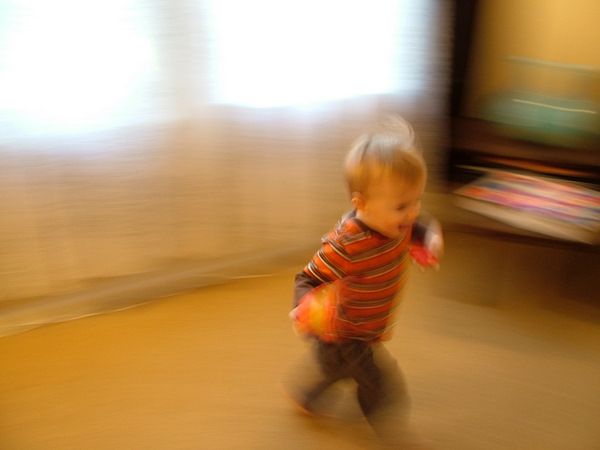 6. And finally, it's January. I don't know how that works into all of this, but I'm certain it's at fault somehow.
(Oh - for the record? Dad was shopping at the dollar store decades before I ever set foot in there. I should have paid better attention to his example.)