We have family visiting from both sides this month, which means more holiday fun! I like having a little dose of Christmas in January.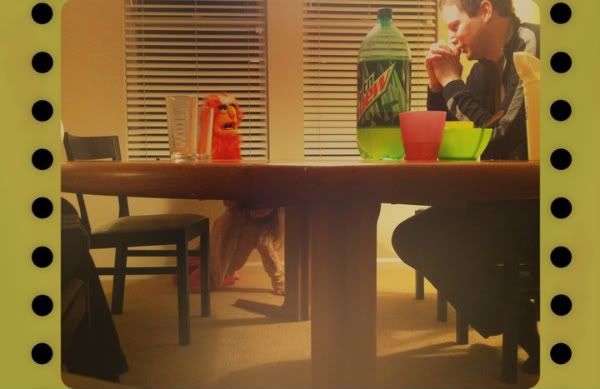 *
*Thanks to my brother for the unofficial sanction to use his pictures. I figure he won't mind. He's technically kind of my employer, since I've been doing part-time computer stuff from home for my brothers' company. He just said I've won the coveted employee of the month award. (It's quite an honor, you know, since there's a grand total of four people in the company. Stiff competition!) Anyway, I figure I can steal pictures from him since he never gave me my certificate. I had to make my own: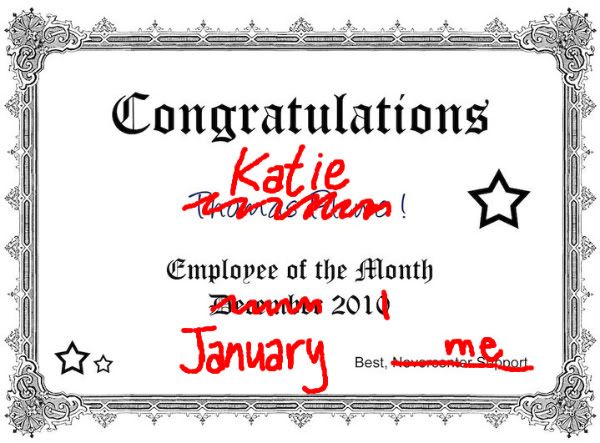 Anyway, the official holidays are over, and the unofficial ones are in full swing. I love having something fun to look forward to in January. I love seeing my family. I love the cool muppet they brought for the kids.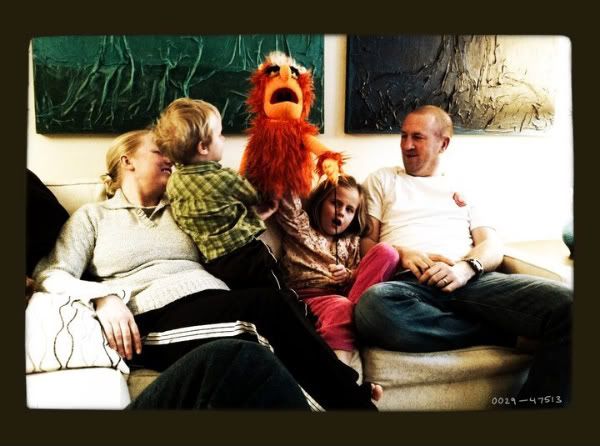 I don't love seeing pictures that so unflatteringly display the holiday pounds from the month(s) before.
My plan of action:
*Eat less.
*Move around.
*Be in denial for one more week before I actually do any of the above.
Here's to losing it!