What is it about this month that makes it so sleepy and gray and forgotten? I am thinking that the chemical combination of red dye plus butter and carbs and chocolate plus a hint of mint is coma-inducing. Further studies will be conducted.
The January coma manifests itself in me in the form of forgetfulness. This month I've already forgotten to put the bills in the mail box after stuffing them in their envelopes. I've forgotten a doctor's appointment. I completely forgot about an important meeting. I've lost my keys more times than is normal for someone my age.
I forgot to roll down the window to say the ritual final "goodbye" when I dropped my daughter off at school, which resulted in her looking confused, hand half-raised, as I drove away. I remembered just in time to see her forlorn figure in my rear-view mirror. There was no remedy; the circular one-way driveway in front of the school was choked with cars. I couldn't make it back to say a proper goodbye to her. (She said she was fine when I picked her up, by the way. It's simply my mommy guilt that burns into my mind the image of her standing sadly still, while the other children rushed past her to class.)
And last night, I could not remember if I had already taken a shower that day. Today is only the 8th; I'm worried about what my mind may inconveniently glaze over during the rest of the month!
One item I have resolved NOT to allow myself to forget is that tomorrow is my 12th wedding anniversary.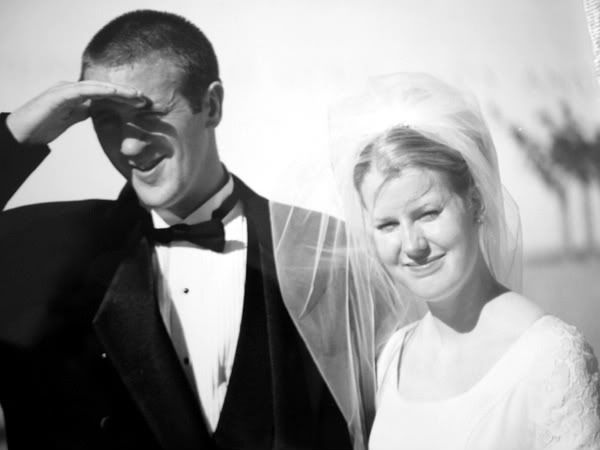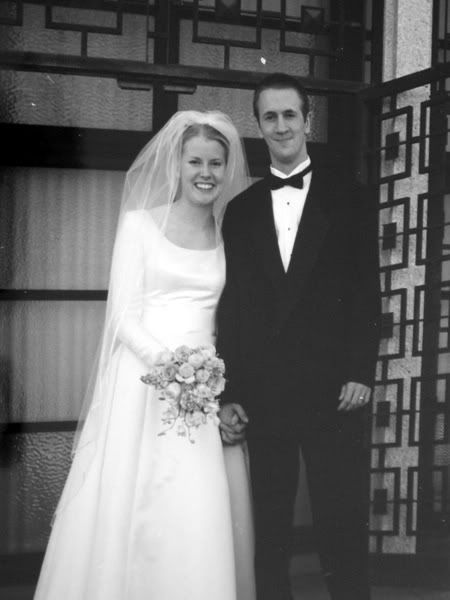 I had turned 22 just a month prior. Did I really know what I was doing at that point in my young life? Somehow I had managed to find this other person that had the perfect mix of personality and faults to fit comfortably next to me. I knew he was the one by how un-awkward and actually enjoyable the quiet times were during long car rides.
You know what I was doing, first thing in the morning on our wedding day?
Sewing a thin ribbon onto the hem of my veil.
:)