Today, I'm going to ignore the fact that my family room looks like this. (Keepin' it real, folks.)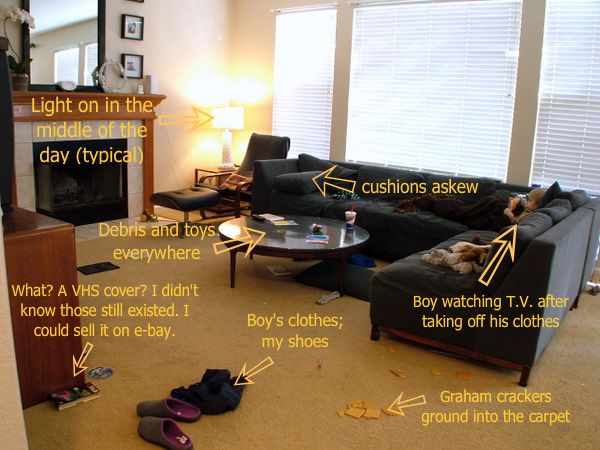 Today, I'm going to pile the children into the car and find somewhere fast and convenient to eat. (Pre-requisite — must have diet Dr Pepper.) Because I'm not doing dishes today, either.
I also have plans to soak in a hot bath, watch my soap, and live the bon-bon/couch dream.
Why?
Because today — today I won something truly special. Royal, even.
I was selected as a courtier
to HRH, the giver of Martha Points herself.
Check out Miss Lori's fantastic digital rendering of yours truly (my prize):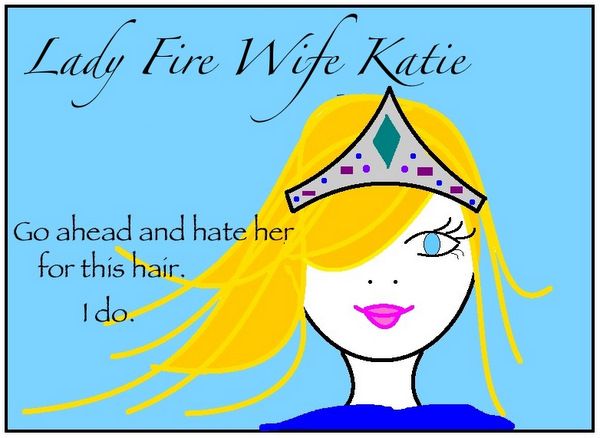 Ladies in waiting can't be expected to cook and clean — not when they have this awesome hair to maintain!
Lori has a
fabulously funny and bejeweled blog
. The woman knows her way around MS Paint, and can tell you how close (or far) you are from being Martha. And if you happen to be the woman down the street from her, the one that decorated her rooftop with mini pumpkins for Halloween? Watch out. There's
a frenzy
, furrier than you could ever imagine, headed your way. You can read about the intrigue and debacle I had to endure to win this coveted prize
here
.
Thanks, Lori, for making my day. :)