You know, the best-laid plans often fail. But sometimes, the opposite seems to be true and the worst-laid plans succeed.
This year, I did it all wrong. There was little preparation. The "decorating" was... lacking. The food was less than special.
You might remember my Easter post from last year.
Last year's
Easter buffet spread
: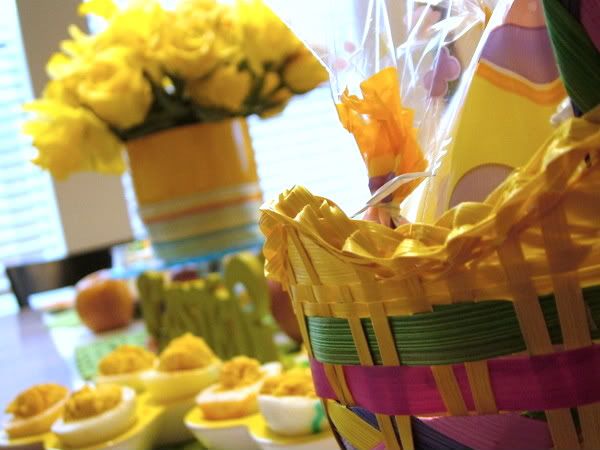 This year's sad attempt: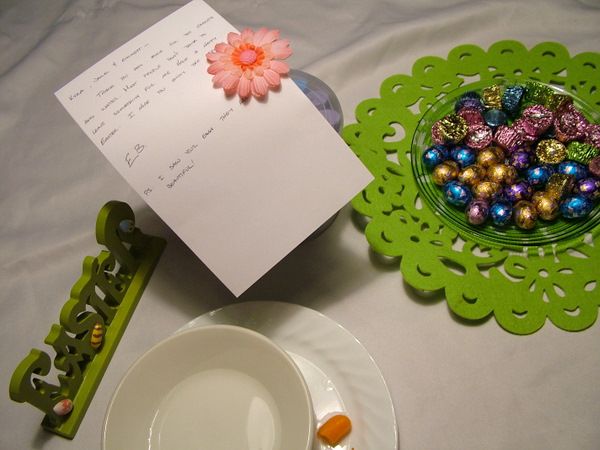 (The children left carrots and a bowl of water out for the Easter bunny. I wonder if the bunny knows that the reindeer got cookies and milk with their carrots. He should file a complaint.)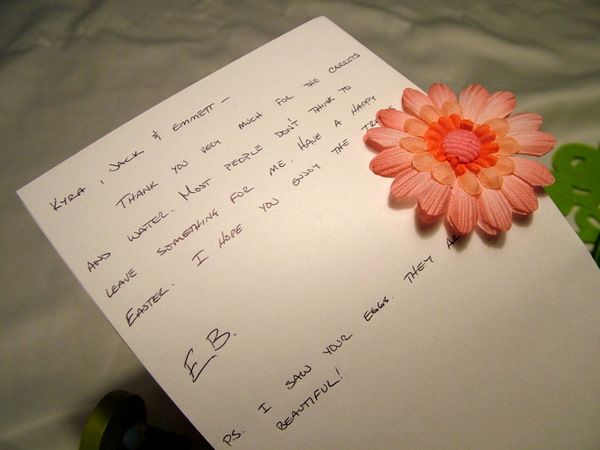 Last year's
fabulous table
: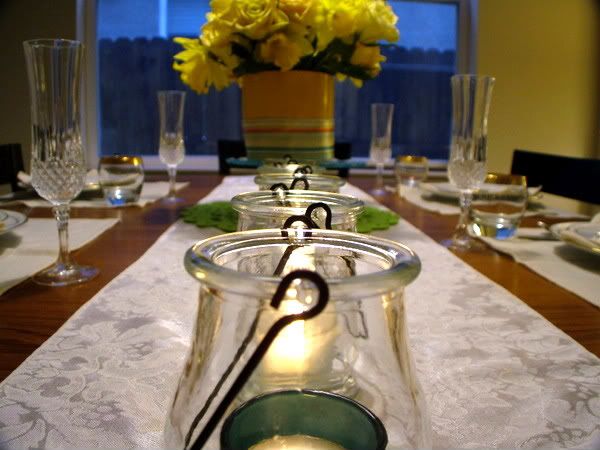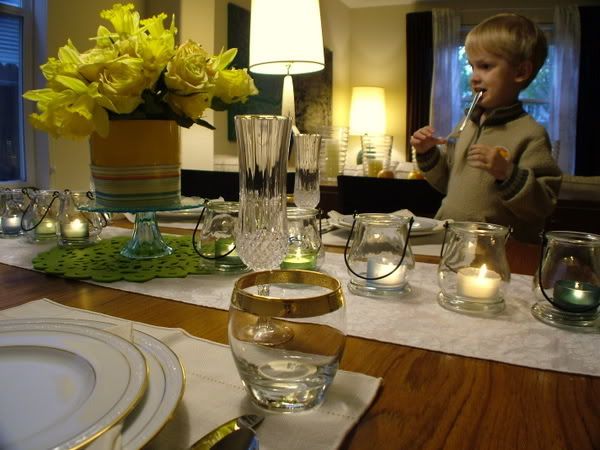 This year's sorry Easter dinner comparison:
Between my pneumonia, the baby's first ear infection, and my husband's fever of 102, we weren't doing so hot this year. Well, at least not metaphorically.
Yet somehow, the holiday was not a complete failure.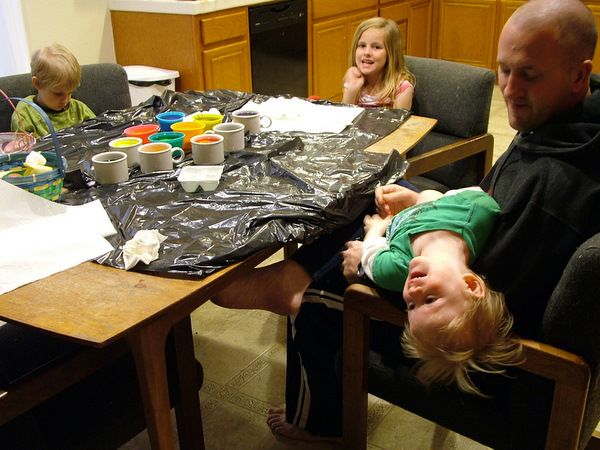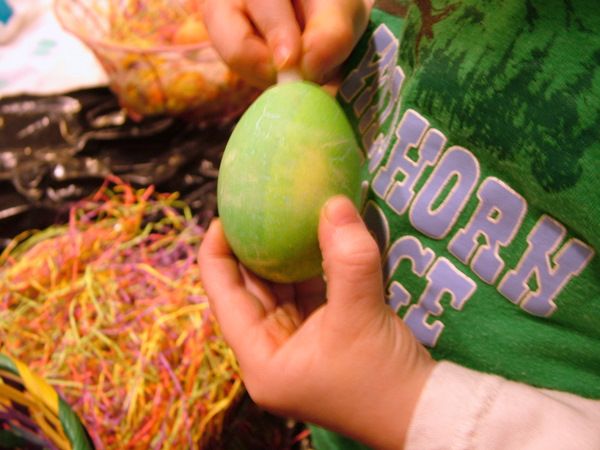 The children were thrilled that we got to decorate/impale eggs and celebrate Easter a day earlier than everyone else, thanks to Dad's unforgiving schedule.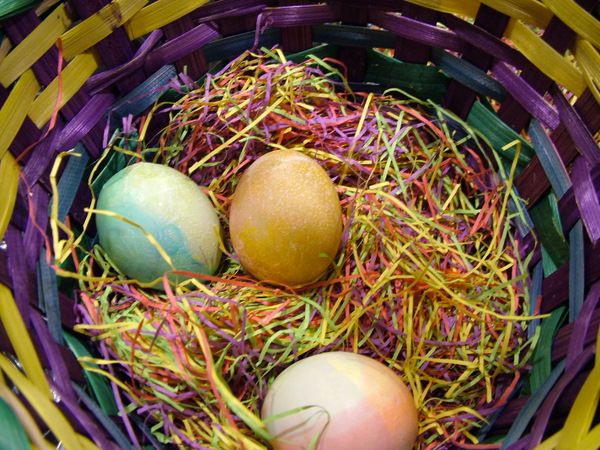 That evening, while trying to get the children to go in their respective rooms and actually stay there, I had a discussion with them about the true meaning of Easter. I asked them if they knew what the term "resurrection" meant. After detailing what happened to Christ at the tomb I explained that the reason why we celebrate is because Christ made it possible to be forgiven, and we can all be resurrected and live again with our families after we die. My daughter became excited.
"Even Tiny will be resurrected!?"
"Yes, honey."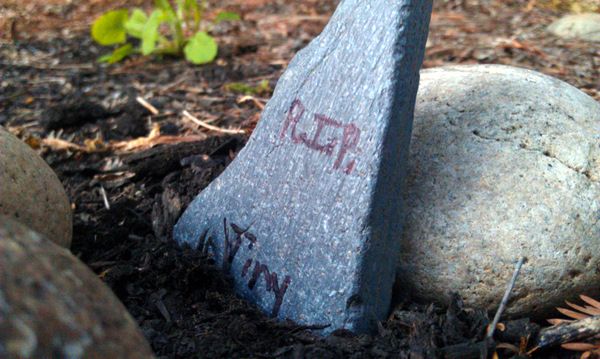 Tiny was one of the butterflies from her kit — one of those mesh cage contraptions in which to grow caterpillars and observe the transformation process. Tiny struggled too hard to get out of his cocoon and left his abdomen behind. His wings never expanded and he died a couple of days later. My daughter hosted a party to release the butterflies and to bury Tiny. He now resides in a match box at the back of the yard. My daughter regularly decorates his little grave with mangled flower petals.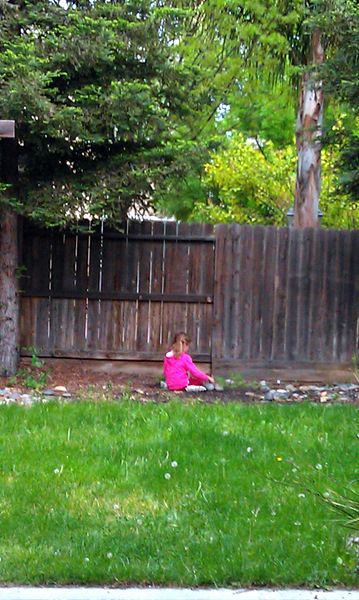 "Will he have his whole body, and be able to fly?"
"Yes. He will!"
Her eyes lit up, and I think for the first time she understood why Easter is a cause to celebrate.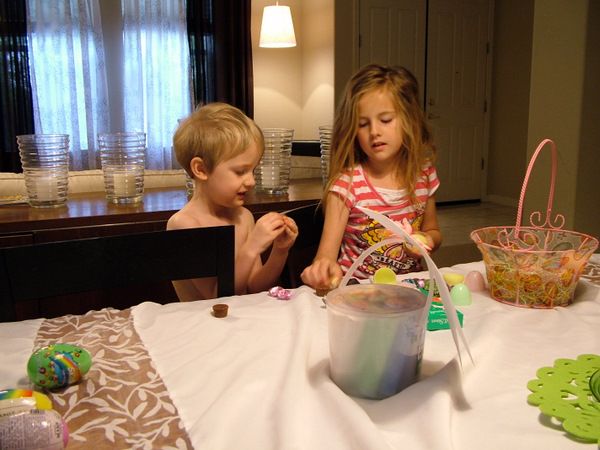 In the morning, the children forgot it was a special day until they walked downstairs and saw the note and goodies left on the table. They did a few happy jumps and then helped each other find their baskets. (We hide whole baskets instead of individual eggs. The real eggs, well, there's obvious reasons for not hiding those. The chocolate-filled ones — I don't hide those for my own reasons. I know my weaknesses. I know I wouldn't be above eating the chocolate I find in there while vacuuming. In October. While dieting.)
The kids were thrilled with the comparatively simple basket contents this year. There were no little presents in there this time, other than a tub of sidewalk chalk for them to share. But it didn't matter. The chalk was exactly what my daughter wanted, my son had specifically requested eggs with skittles in them, (thanks, dollar store!) and the littlest one was too excited to have plastic eggs to pop open to much care what else was going on.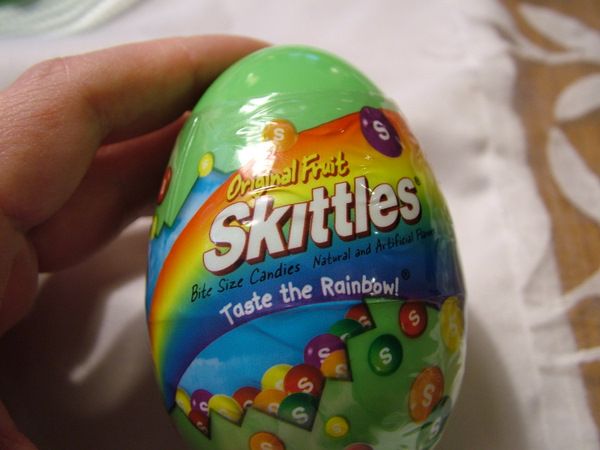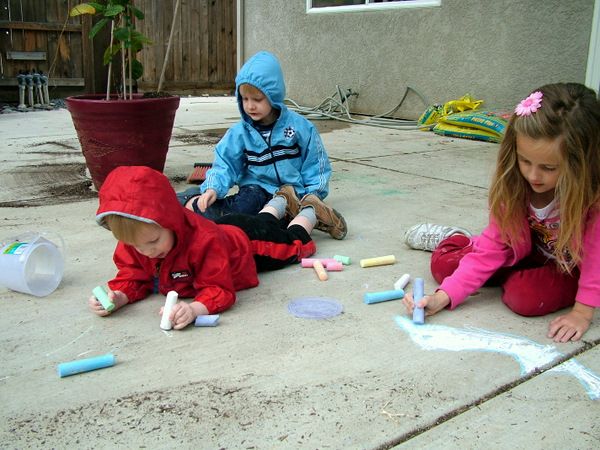 While the kids broke out the sidewalk chalk, I made my pitiful Easter breakfast — cinnamon rolls from a can (also from the dollar store, by the way.)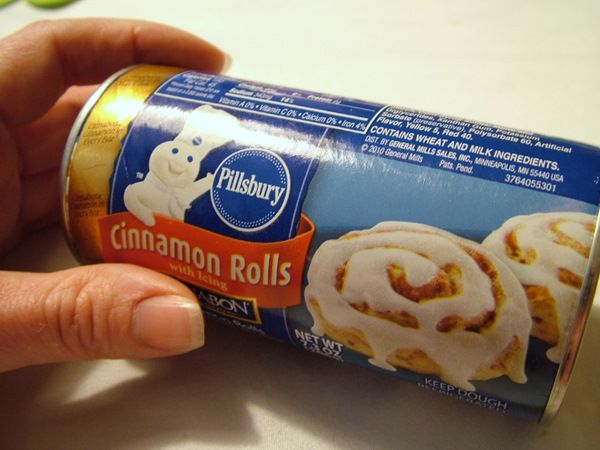 "Mom, this is the BEST Easter bunny morning EVER!" my four year old son declared. His sister agreed.
Then something even more unbelievable happened. His sister spontaneously offered to give him all of her Skittle-filled eggs, simply because she knew how much he likes them. And then, he gave her all of his chocolate in return, for the same reasons.
It was a good day. A very good day. Even though dinner was a struggle to prepare and not pretty to look at, it tasted great. And today I get to go to church, sing some of my favorite hymns, enjoy left-overs, and sneak chocolate.
Added bonus — yesterday was the last day I had to take my mood/energy/balance altering medications!
Happy Easter, guys!