My youngest turned two this weekend!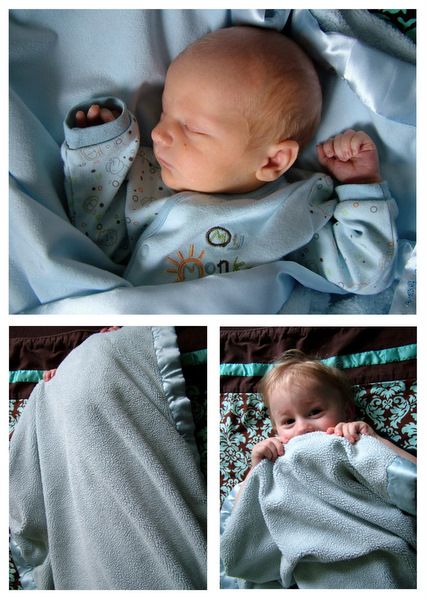 How terrible could this year be, with such a silly little guy cast in the role of holy terror?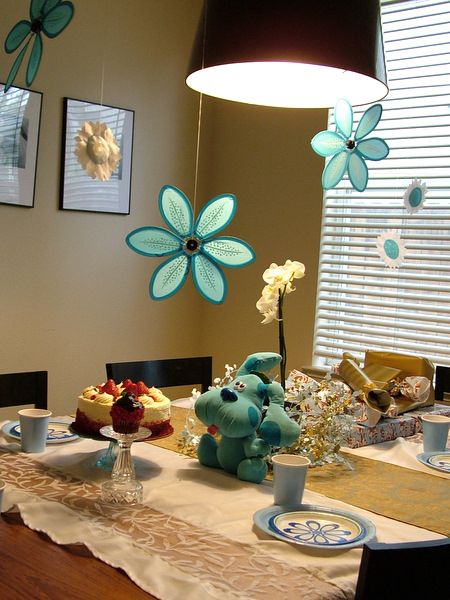 Dollar store checklist: 3 packages of "windmill" flowers — dismantled and strung over the table, 2 garlands for the centerpiece, plates, cups, and two rolls of coordinating wrapping paper.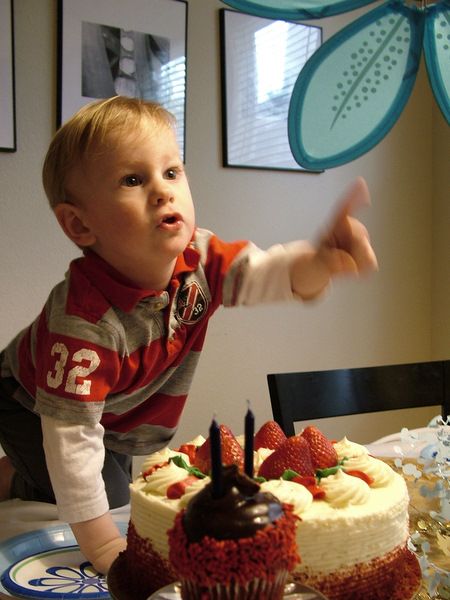 He thought the cake was very exciting. When he saw it, he gasped in amazement and yelled "COOKIE!!"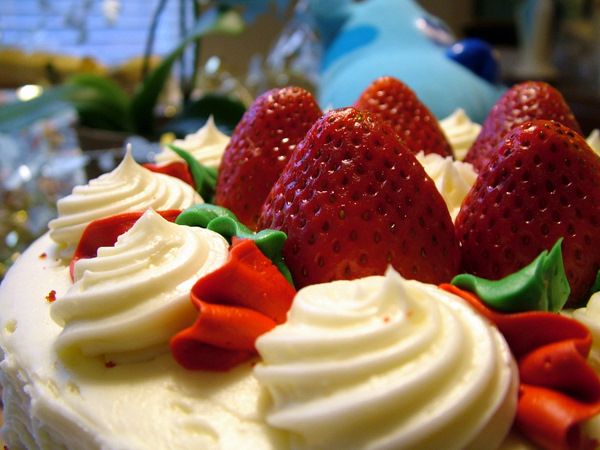 He then tried to touch every strawberry and stab the candles into various surfaces.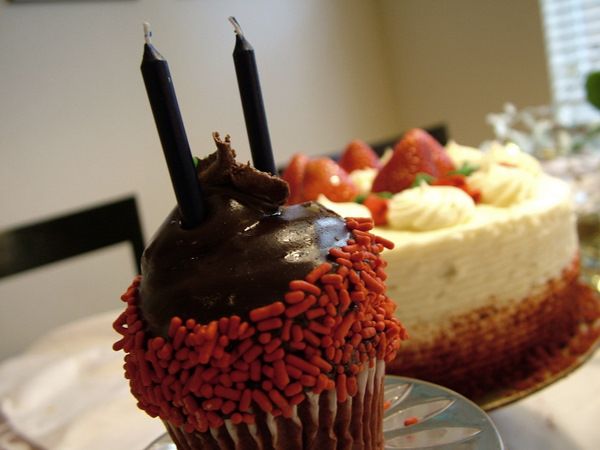 After that, he noticed the presents. "Openenen!" (He likes to add a few extra syllables to the ends of his words; you can never have too many, you know.)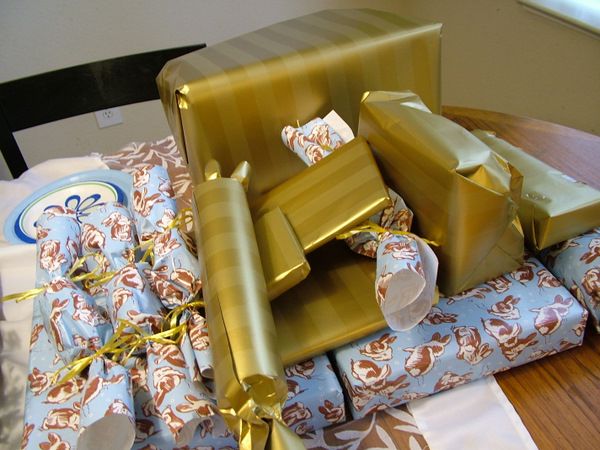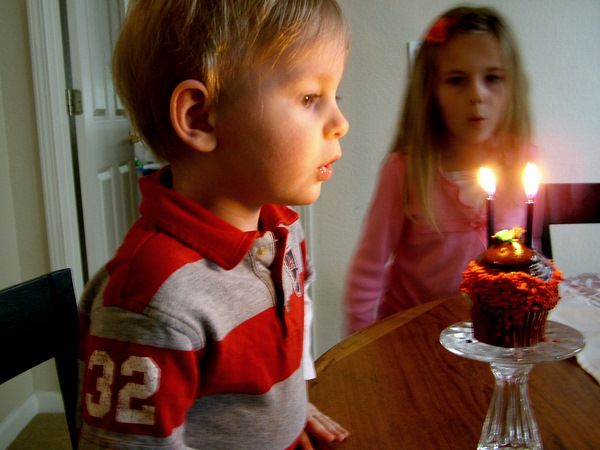 Tell you what though, this kid is a lousy candle blower-outer. He is SO not getting a wish this year. But that's probably for the best; I know him, and I know that his wish would involve unfettered access to: the yard, the fridge, and my phone. And probably something about being the center of the universe.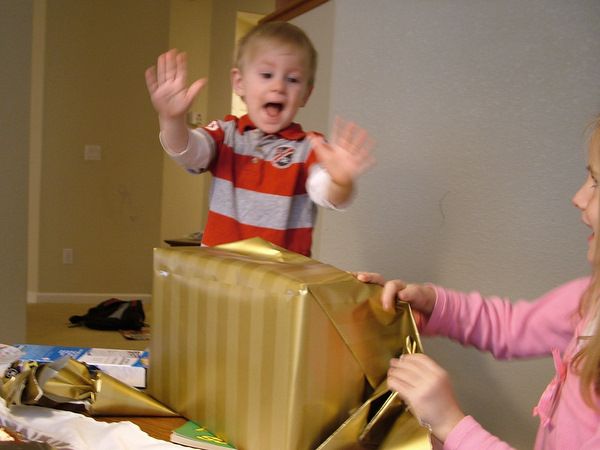 He had two very eager siblings to help him with the difficult task of unwrapping presents.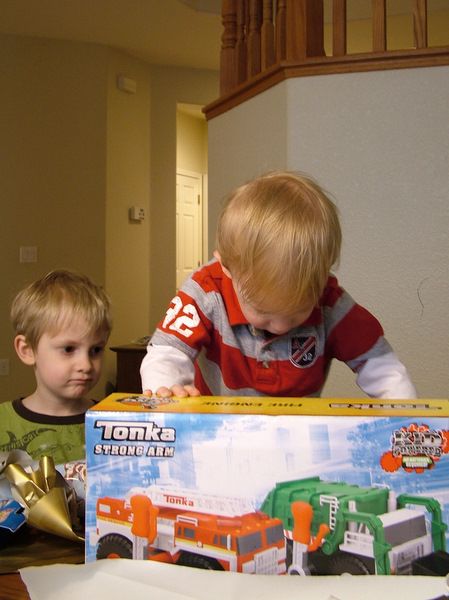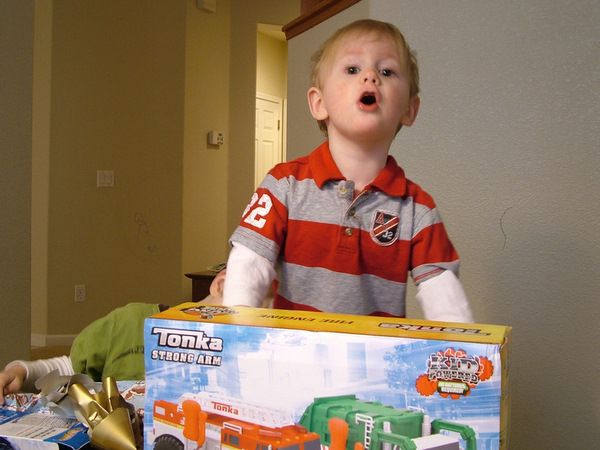 As is the custom at our house, his siblings got a present too.
But once they were finished unwrapping their gifts, they zoomed right back to his side, vying to be the next up to give him something to open.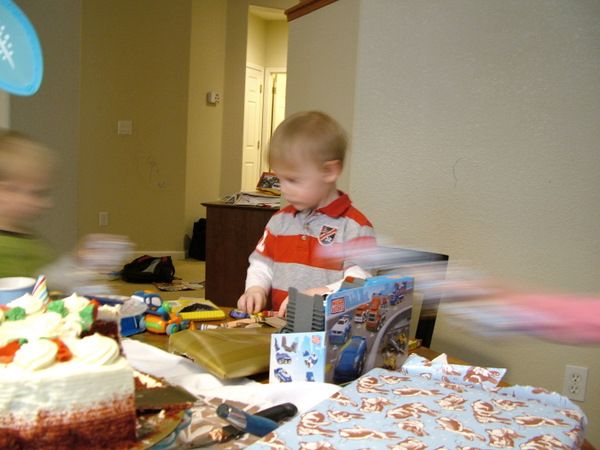 (You can almost hear the zooming.)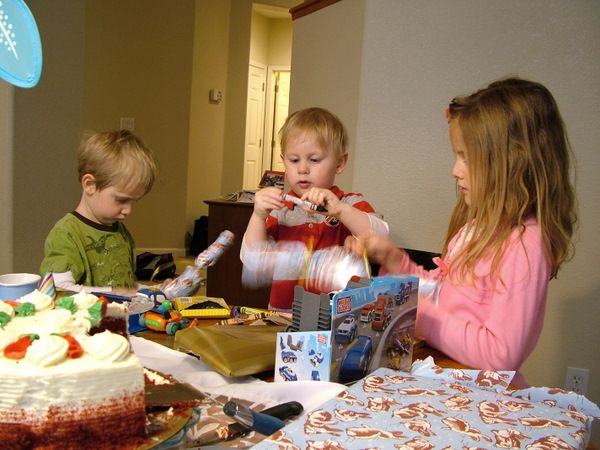 He opened that box of crayons and immediately peeled and broke every one of them.
Hey look, we were there, too: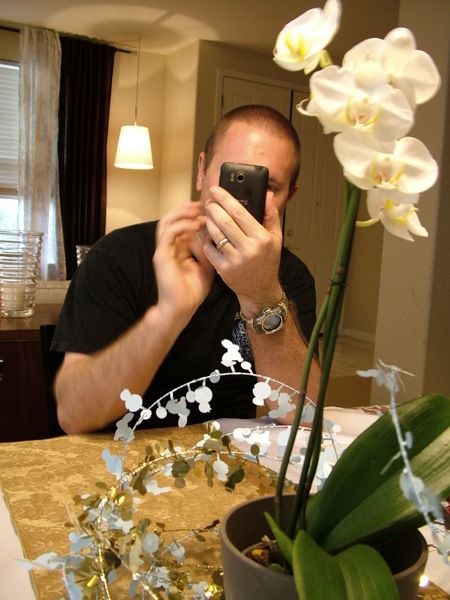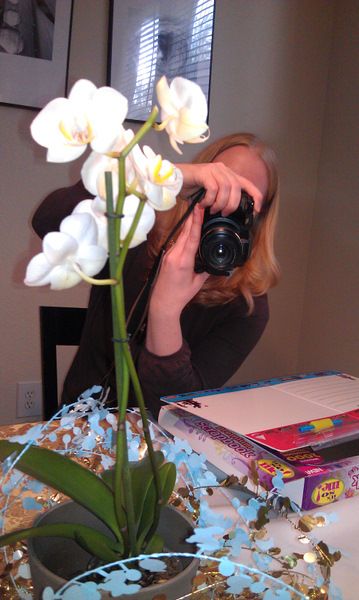 After opening presents, we headed to Chila Berries for some frozen yogurt goodness.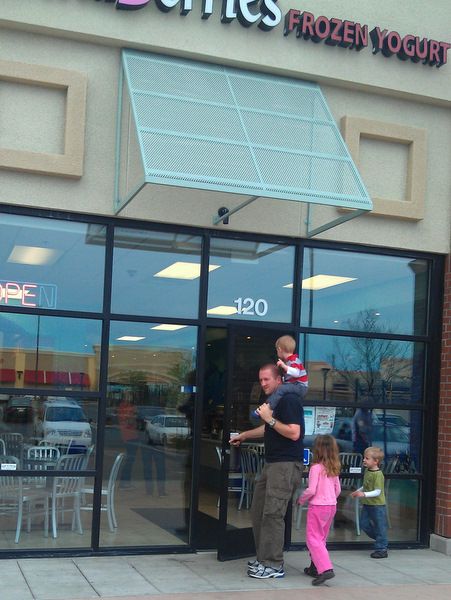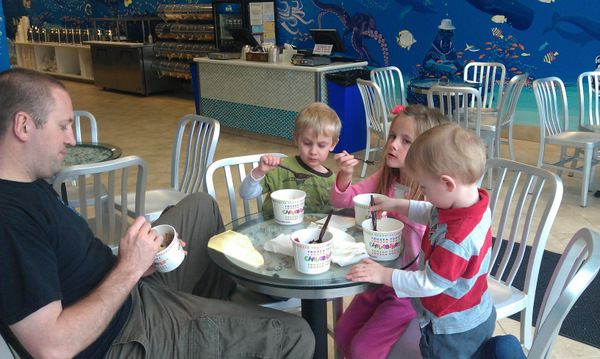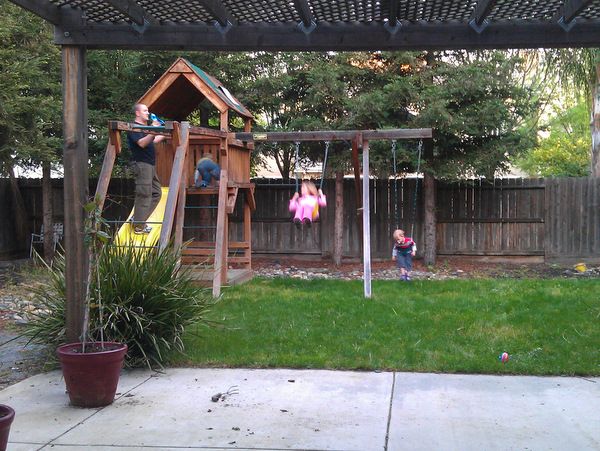 Then I sent the kids out to play in the yard while I made the birthday boy his favorite dinner — taco night.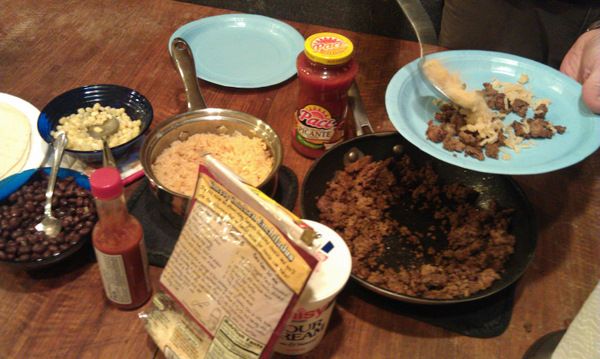 My daughter's second birthday ended with me collapsing in exhaustion at the end of the day. My oldest son's ended with him melting down from the over-stimulation. This time, I think we finally found the right balance between just another day and way too much work for a birthday party that a child is too young to remember anyway. At the end of the day he was still happy, and so was everyone else.
Added bonus: his decorations can double as Easter season decorations.