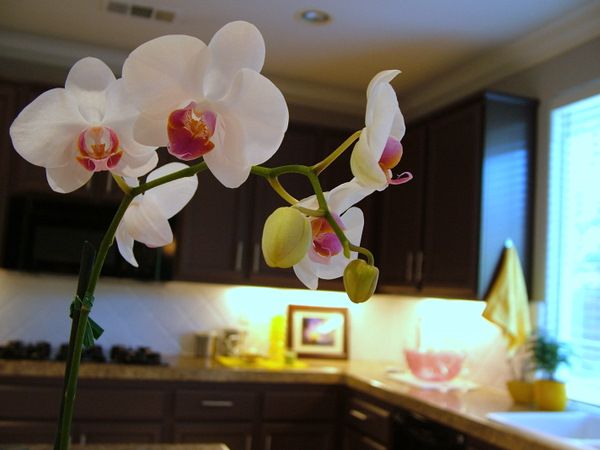 It's done!! I am so excited about how the kitchen turned out. It looks completely different, and all it took was some paint and some cabinet pulls. Oh, and lots of blue tape and plastic. And a decent-sized chunk of my life. But it is finished, and it makes my heart happy.
Here are some pictures detailing what I had to work with, and what I wanted to change.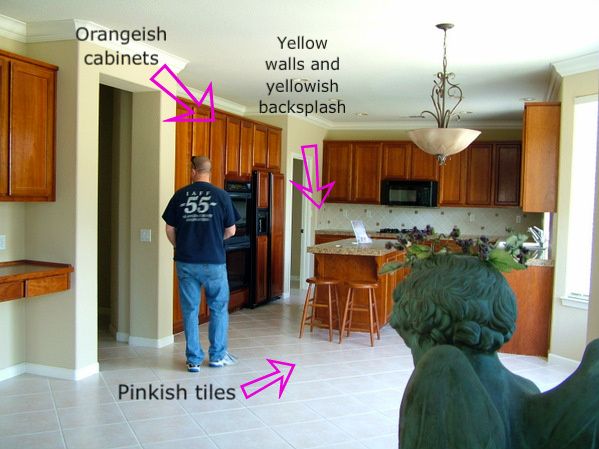 The colors screamed at me to paint them every time I walked into the kitchen. See? Here they are, screaming at me (I turned the saturation all the way up to better illustrate the ruckus in there):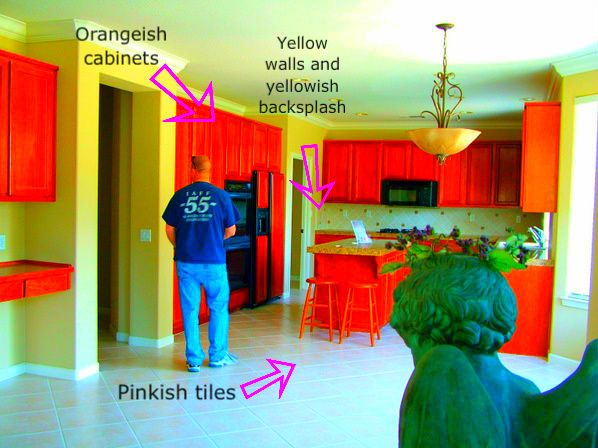 Paint me! PAIIIIINT ME!
The goal was to cut way back on the varying colors, specifically the dark orange in the cabinets, and create a more sleek, modern feel. I wanted to add a lot of neutrals and bring in some more contemporary colors.
Just for fun, here's the photo from the house listing, showing what the previous owners had done with the space: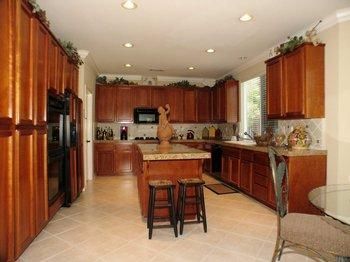 They were going for a European vibe from what I could tell, judging by the Eiffel Tower wallpaper in several rooms.
To claim the space and make it our style, we went through a grueling series of separate tape/plastic jobs and paint applications. Four, to be exact, with various coats and primers on each. Grey on the walls, white and brown cabinets, and white enamel on the backsplash.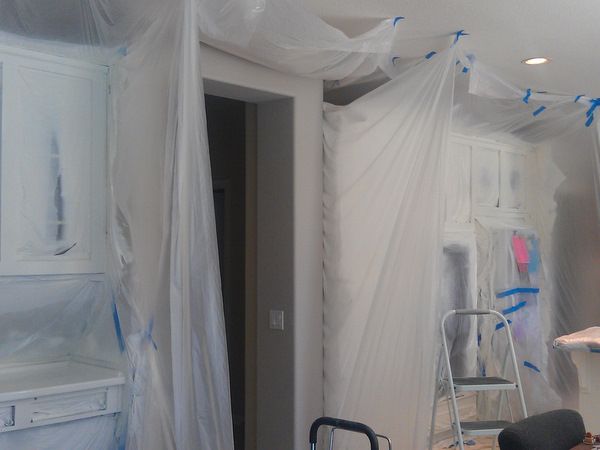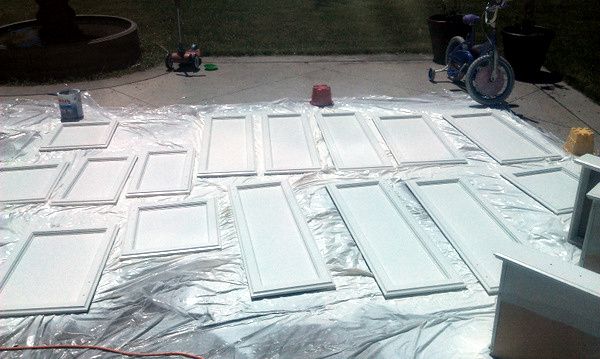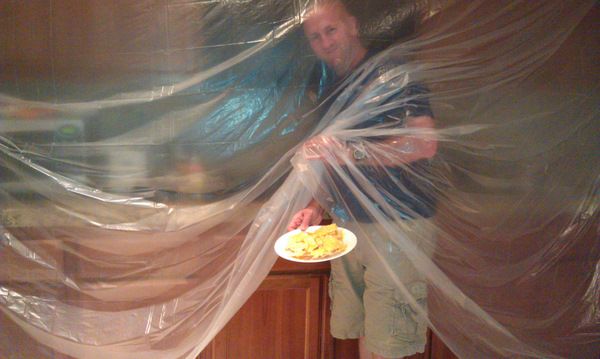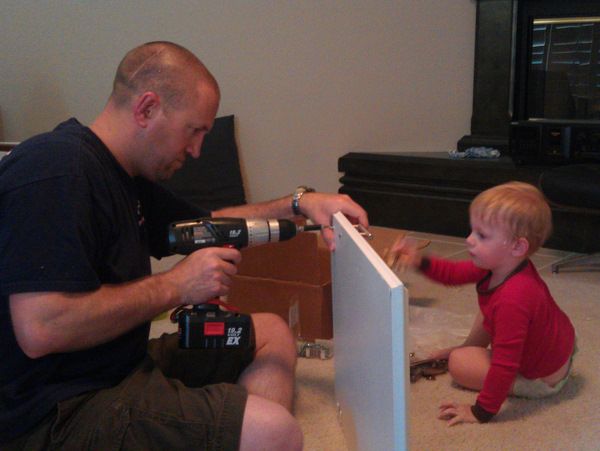 Okay! You ready to take a look at the finished product?
Before...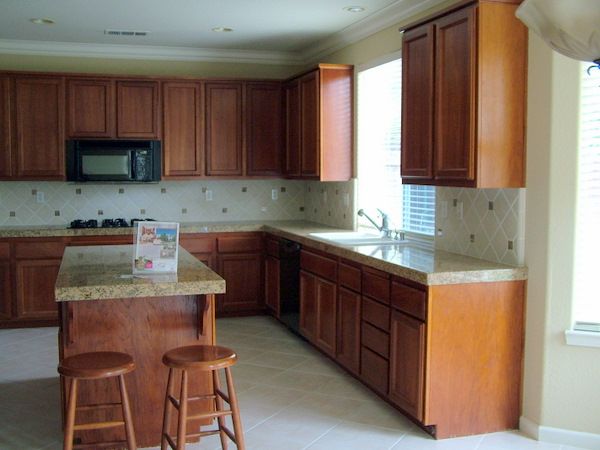 After: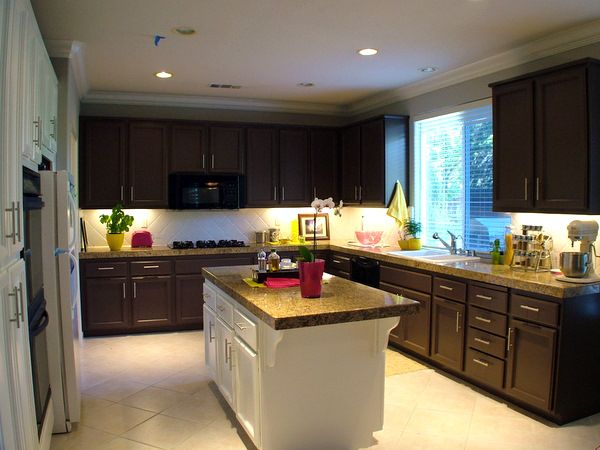 (Why yes, that is a piece of blue tape stuck to the ceiling.)
Before: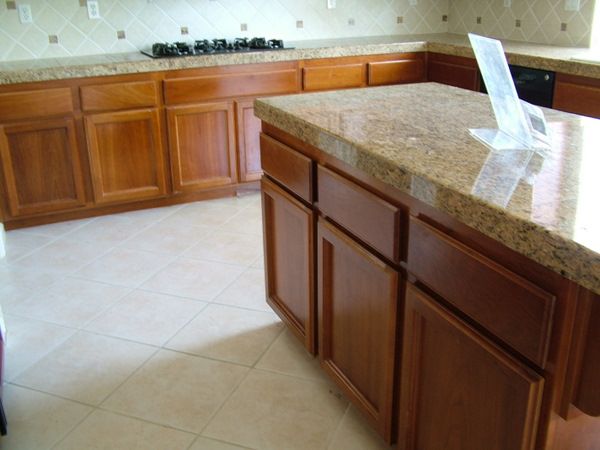 After: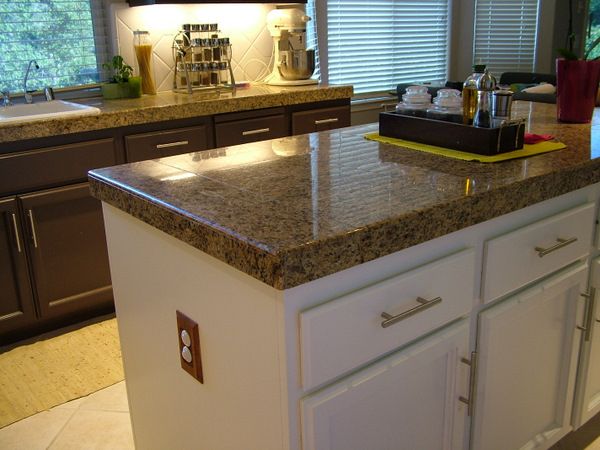 Before: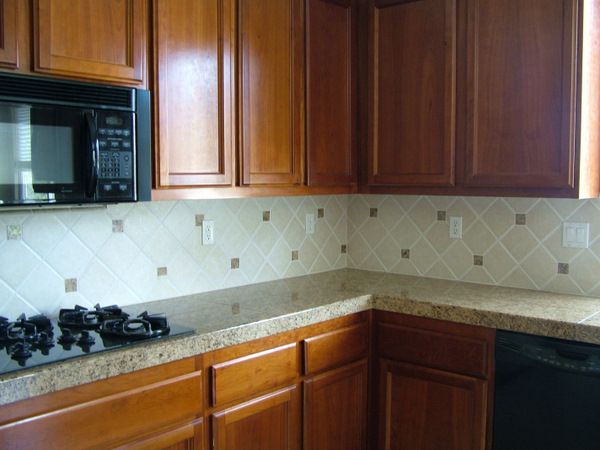 After: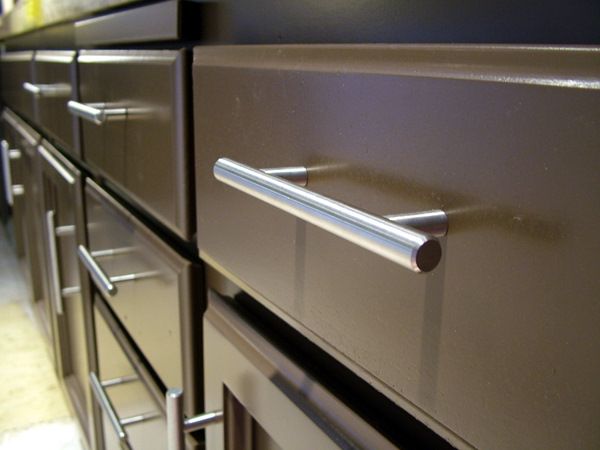 Before: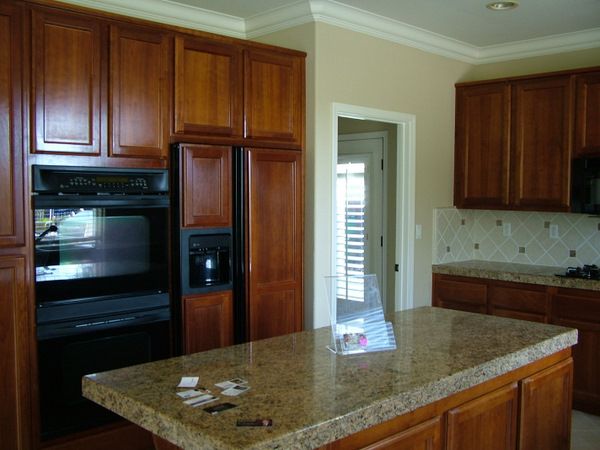 After: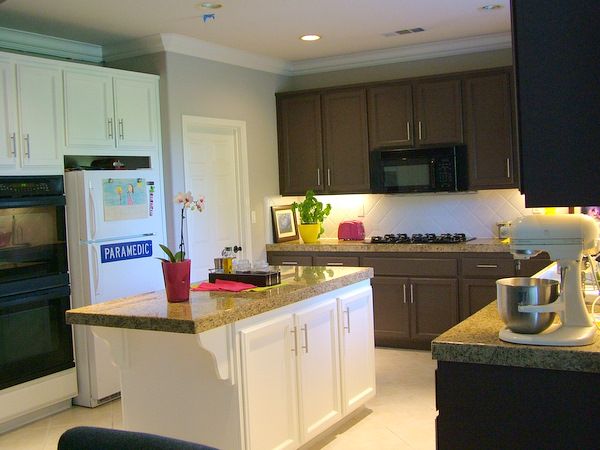 "Hi honey, come take a look at the kitchen, I put up all the cabinet doors and finished it while you were at work. It looks really cool in there!"
What's the first thing he does?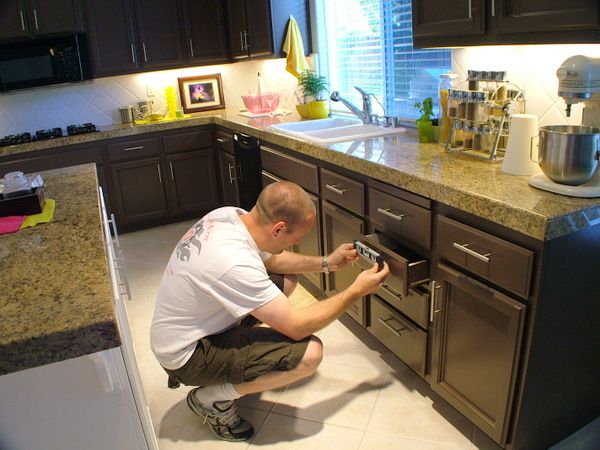 Checks to see if the holes he drilled are plumb.
In fact, he has been so consumed with the straightness of the cabinet doors/pulls that he has not said much of anything about the toaster. I kind of threw the old less than predictable one out and bought a new one while he was at work.
A pink one. :)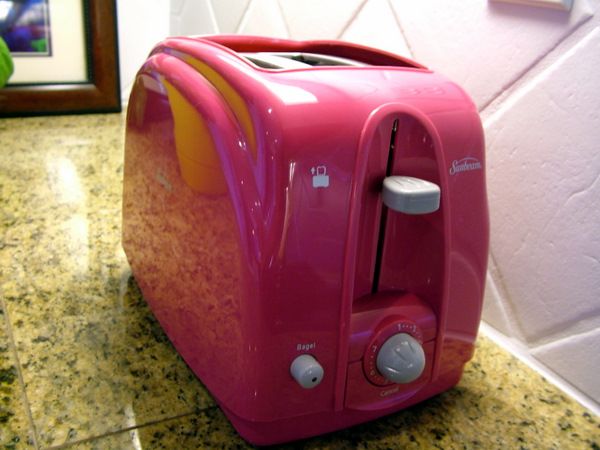 We're not done with the kitchen yet, but these changes are a huge step in the right direction. We still need to get new appliances, knock out the upper cabinets along the back wall, and eventually replace the counter tops. But in the meantime, for a renovation that cost me less than $400.00, this will definitely do!