I impulse-bought an inflatable pool for the kids this week — a big one that could give the children room to play, without triggering all the "MOMMY! He SPLASHED me! And he has BOOGERS on his hand!" commentary. It was a great idea — we've been hovering around 100 this week, and the kids have been wanting to go outside.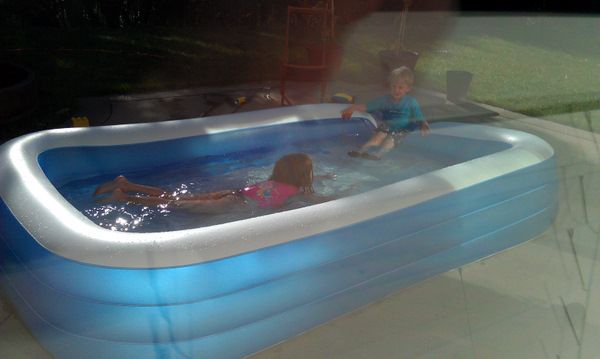 The pool was a fabulous idea, that is, until I realized I had to blow the thing up without an electric pump. I began to resent all 120 inches of that triple-tiered monstrosity as the peripheral vision started to fade due to hyperventilation. All that hard work, and I barely made a dent in it. At the rate I was going, it would have taken hours for me to blow that pool up.
I had to find some mechanical way of inflating it. There was no getting around it.
I couldn't find the cheap foot pump that had come with some other inflatable toy years ago. I couldn't find any sort of bike pump, either. I discounted the air mattress, since the pump is actually built into the side of the mattress.
The kids were getting restless and I needed to do something quick if they were going to have any shot of playing in the pool that day. Then it dawned on me that the air mattress has an exhaust setting, too. If I could inflate the bed and then figure out some way to harness the expelled air as it deflated, it could work.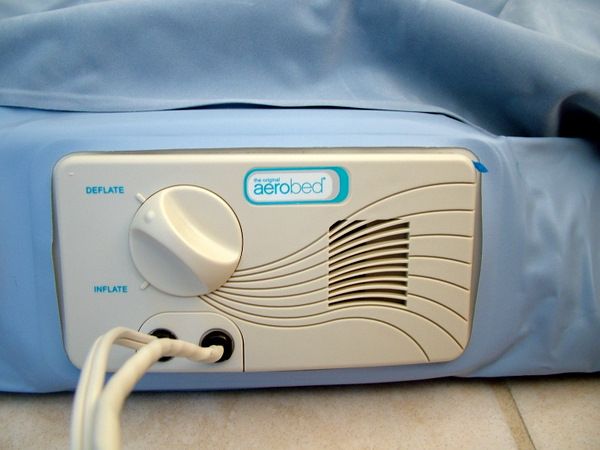 I scoured the toy room and came up with this: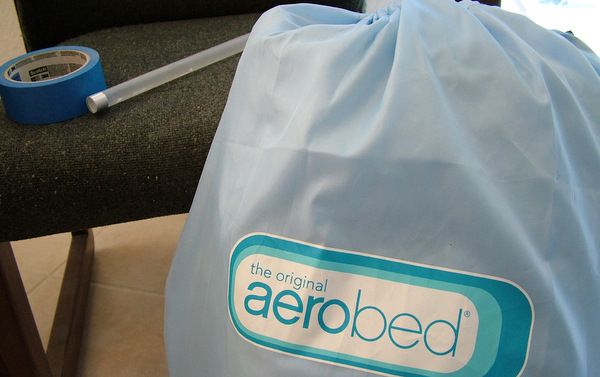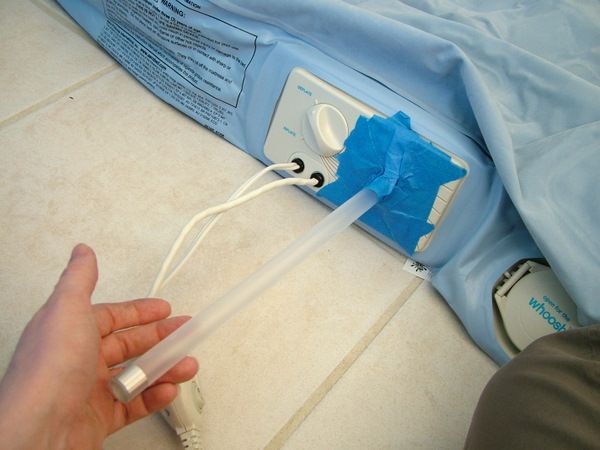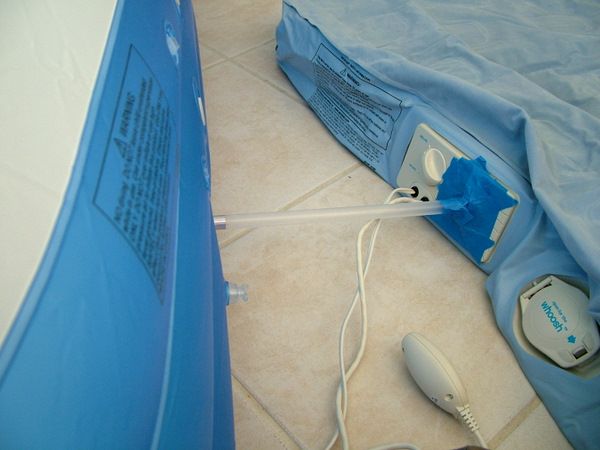 I tell you what, it worked pretty darn well!! The tube I found, the remnants of a dollar store light saber type toy, happened to fit perfectly into the pool's air inlet. It was a proud moment. The children cheered from the couch as I filled the mattress with air, and then deflated it into the pool. The plastic rings puffed up one by one.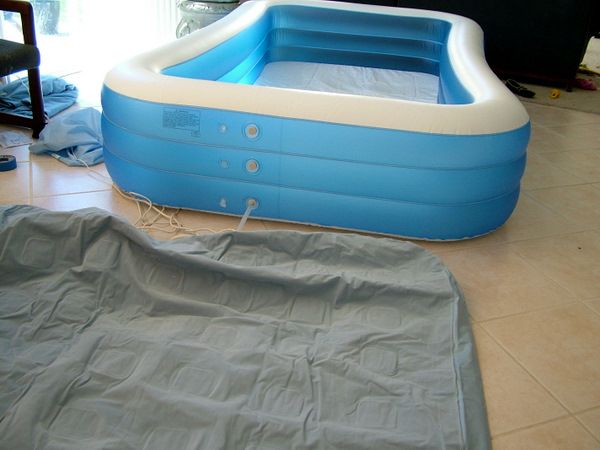 (...I probably could have just used the blow dryer, huh.)