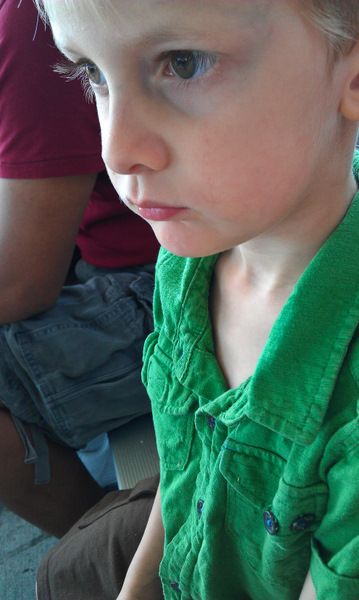 And the way that he so sweetly and gently asks me if we can move a few rows behind the others instead of staying in the "fun" splash zone at the dolphin show.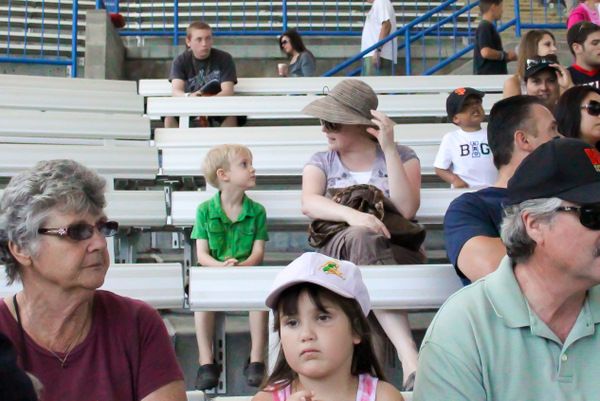 And the way he clasps his hands, thinks for a long minute,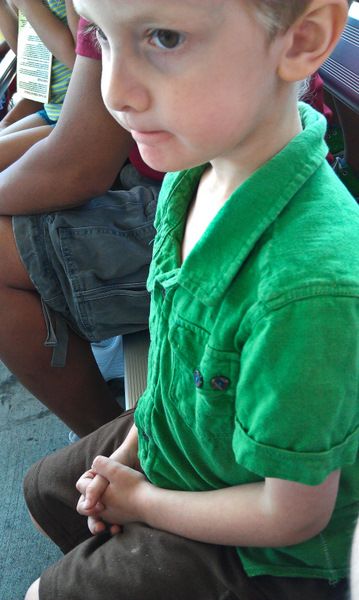 then says something completely random in a silly voice in an attempt to make me laugh.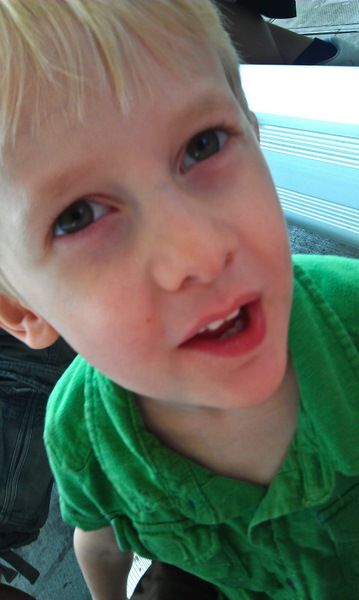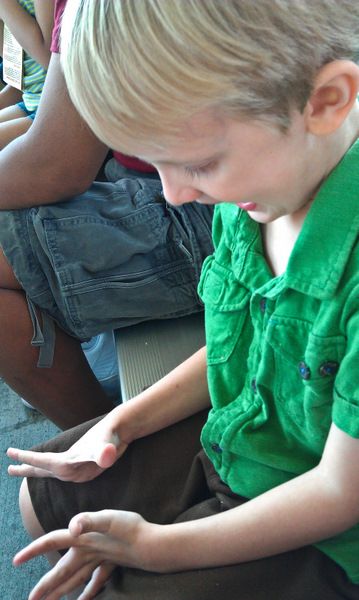 And the way he was genuinely concerned that we might be "bad guys" because the police pulled us over for speeding.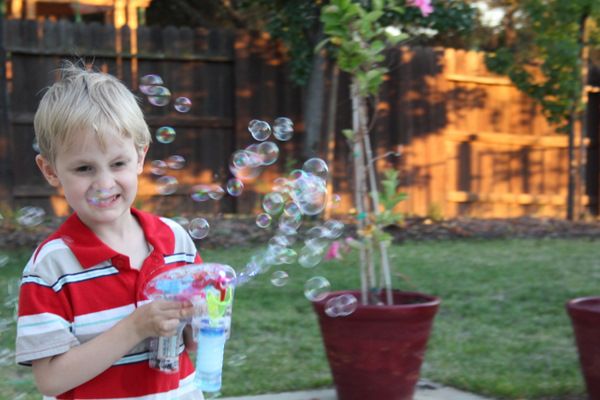 I'm still
waiting for his Kindergarten teacher to fall in love with him
. She has some superpower that enables her to resist his charms. I'm waiting for her to stop trying to push him out of her class -- not because he's disruptive (he always gets green cards, raises his hand and participates appropriately per his teacher), not because he's unteachable (he's already made huge progress with his handwriting and sits still for tasks), but because he needs help cutting around the paper bear's ears and she has a personal agenda with this pre-K program.
Thankfully, my personal agenda for him outranks hers. :)