Most of the people who read my blog, probably all of my regulars, already understand without me typing a word. I know that there are a lot of people who get it, whether they're involved with this life or not. To help those of you who don't understand why I would choose to call myself "fire wife" Katie, this is for you. :)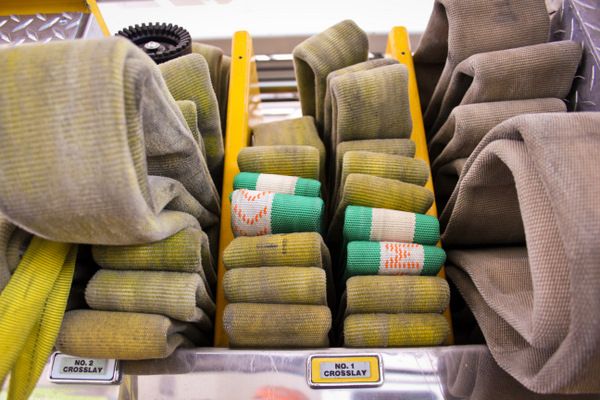 Every once in a while I come in contact with someone who can't help but give me an eye roll when reading the title of my blog. Several people have expressed concern that I am stifling my own identity, choosing instead something that in their opinion has little to do with me — my husband's job. From the outside, I can understand this. These people who approach me are well-meaning, hoping to help me strengthen my sense of self. I appreciate the concern. However, I feel like it's a little misplaced. Here's a little explanation of my perspective about how this job has affected my life, and why I identify with it.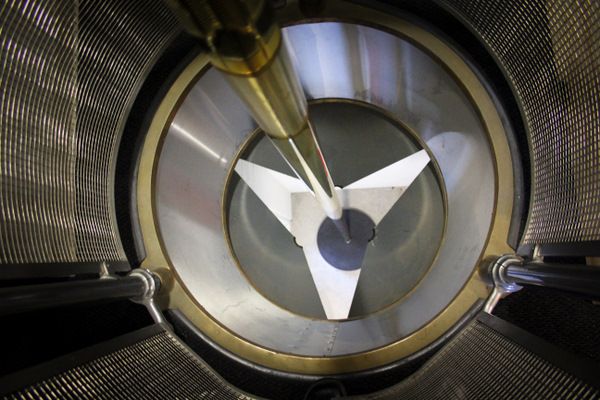 First off, I've been married to my husband for just shy of 13 years. For the majority of that time, he and I held various typical day jobs. I never felt connected to any of the places he worked at. They were just jobs, completely compartmentalized away from my life. Those jobs rarely interfered with my daily routines. His employment was an afterthought as far as the effect it had on me. I had plenty of years to secure my own identity in our marriage. And I did. I still do have my own identity.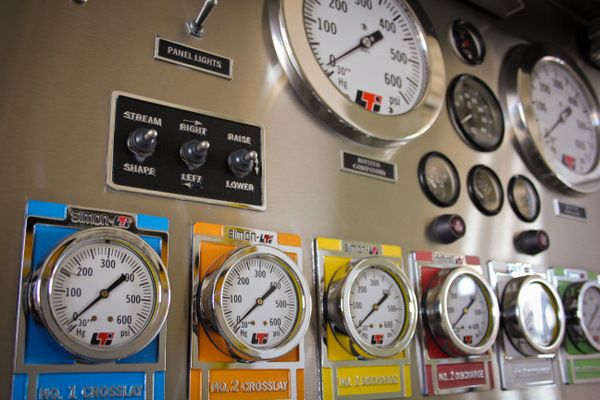 So what's so different about this job, that I'd reference it in the name of my blog?
1 - This job is abnormally needy. My husband has a responsibility to put his job in front of our family's needs many times. I accepted that when he decided he wanted to become a firefighter, and for the most part, I'm fine with the intrusion. But it does impact my life. Because of the attention the citizens in his area claim, the job inserts itself into our marriage in ways that other employment never did. I feel like the responsibility associated with his job is like a third spouse — Duty. This agreement to serve takes him away for days at a time and expects him to drop everything when asked. I would guess that most couples with a spouse in a civil servant job can relate to the ever-present duty to serve.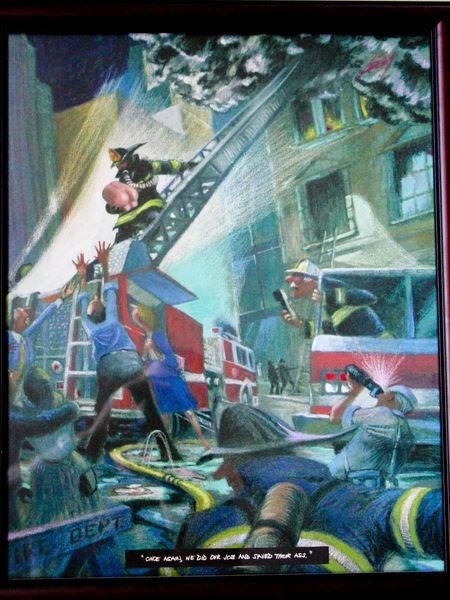 2 - My life is greatly affected by his work cycle. He'll work two or three or more days in a row and I'm on my own during that time. I am prepared at any moment to be alone and in charge of the family indefinitely. The longest I've ever had to do it was a month, and really, that's not so bad compared to many civil service jobs or jobs with lots of travel. Sometimes the days slip by without a hitch. Other cycles
are bad
— I'll be sick, or have a migraine, or one of the children will be having a hard time, and I just try to hold on to sanity and order for as long as possible. By the end of shifts like that I'm utterly drained. I'd use the single mom analogy, and I've used it lightly before, but I know it's not the same. At the end of my dark tunnel of a long week there's someone who will come home, give me a hug, and let me take a break. And I do the same for him. If anything, this job has opened my eyes to the amazing skills that single parents master, to hold it all together so well. Kudos to you; I admire your strength!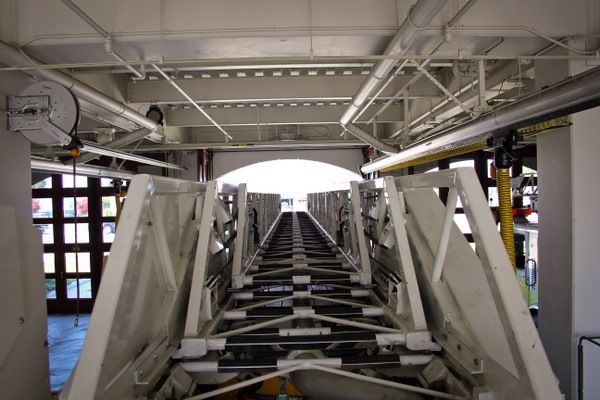 Honestly, the worst part of him being on duty isn't that he's gone for days at a time. The hardest times happen when I go to bed at night, knowing he will be home in the morning. My mood relaxes in anticipation of the relief that's on it's way, for both of us, in just a few short hours. I wake up happy and plan for the day. But then that morning, as I'm getting excited about seeing my spouse again and all that I'll be able to accomplish with someone to help out, I'll get a text saying he isn't coming home; that he has been held over. I can hear the disappointment in his words. It's the jarring change in gears, mentally preparing myself for another day of going it alone and abandoning my plans that is the hardest for me.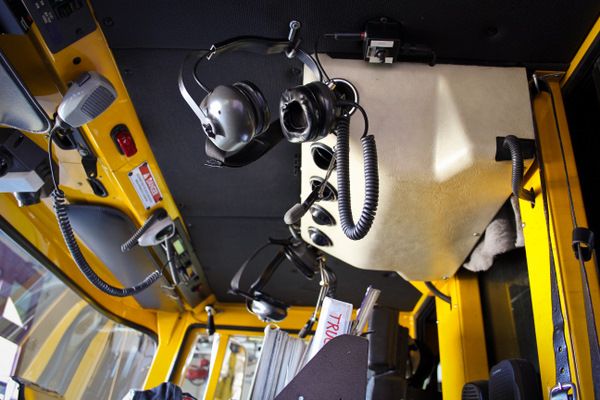 It's not all bad, by far. Usually, the shift schedule is a blessing. I plan around his days off, trying to schedule appointments and shopping trips when I know he'll be there. Or, at least, assume there's a good chance he'll be there. ;) It's awesome to have him around on weekdays to help get the kids to appointments with ease! And it's great that he gets to be there to witness the Halloween parade at school, attend conferences, and pick up the children after class. The cyclical nature of the job has definite benefits.
My point is, I am personally affected, as are the kids, by the drastic ups and downs and unpredictability of the work cycle. He's always coming or going, many days are spent in transition, and it's a little (okay, a lot) chaotic at times. This third person in our marriage is an un-medicated manic-depressive!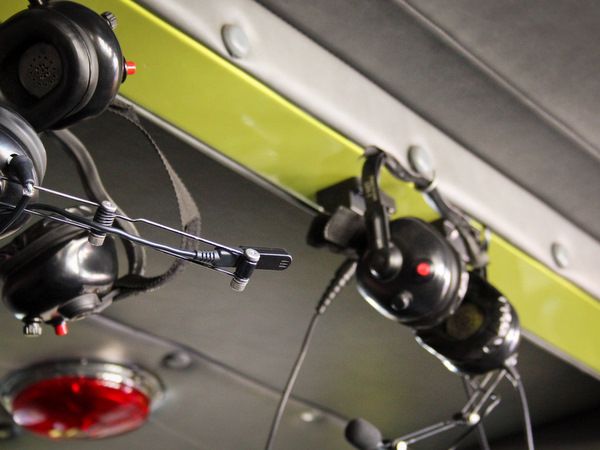 3 - There are many people out there who label their blogs with an identity about something that they personally find interesting. There are mommy bloggers, craft and DIY bloggers, political bloggers... it doesn't seem odd to me that we would all write about something that we find compelling. The stories and interactions associated with this job are fascinating to me, and I like to share that which I find interesting and the aspects which I personally experience.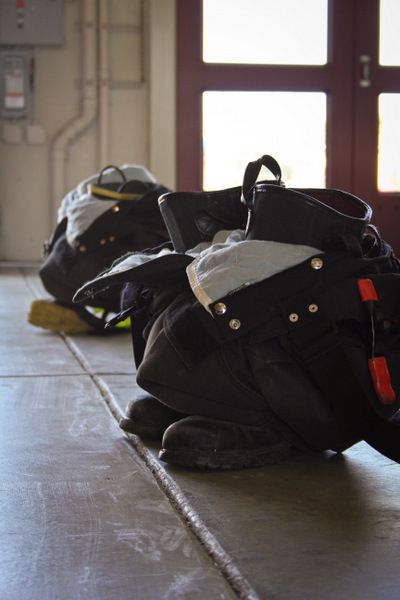 The fire department will always be a recurring theme in my life, as long as the work remains demanding, maniacally cyclical, and interesting. It's funny — we were out to eat a while back and the couple in the booth across from us asked my husband what department he worked for. My husband was taken aback; he wasn't wearing anything fire-related. How did this guy know? "How did you know?" He asked. It was my son's impressive collection of fire trucks lining the edge of the table that tipped this fellow firefighter off. That, and my husband's haircut, the tanned skin, and his general demeanor. Someone in the service is apparently easy to spot if you know what you're looking for.
The two firefighters exchanged a few words about their departments, smiled, and returned to their respective dinners.
This couple sitting across the aisle from us understood. The way each of our families have experienced life with the fire department is probably vastly different, but there is still an unspoken bond in knowing that "hey, that family gets it; they understand." Firefighting is so often a family affair.