The light is stretched long and thin. Evening comes on quickly. A few trees turn red in stark contrast to their lush neighbors. The air starts moving outside, stirring up the scent in the darkness of fireplaces being used for the first time in months. But the best part of all is that my air conditioner gets a much needed break. I can trap enough cool air in the house overnight to make it through the day in comfort.
We took a trip to the botanical gardens in our area. It was so nice to get outside again, since I've cocooned myself on the couch for the last few months. I'm feeling better and better each day and am eager to interact with the world again. The gardens seemed like a good place to start. Here are some of our pictures: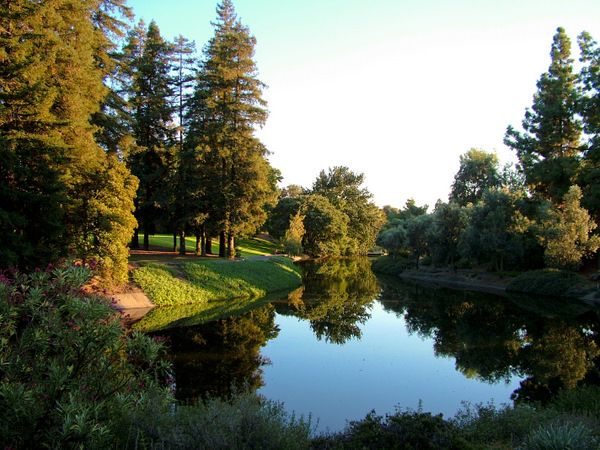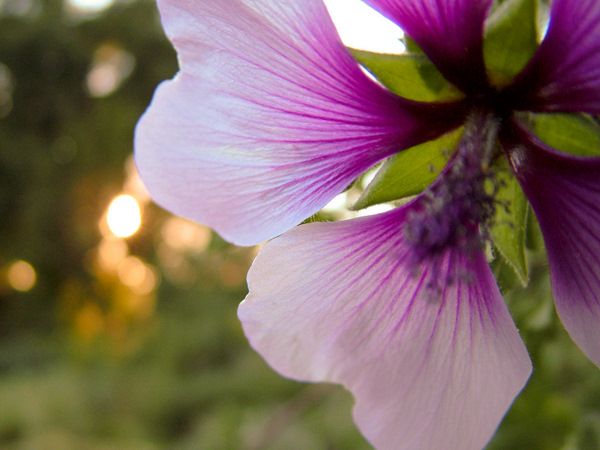 I didn't tell them to hold hands; they just did that. :)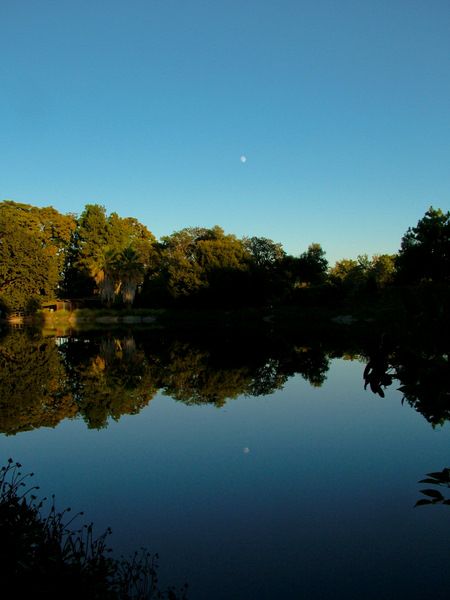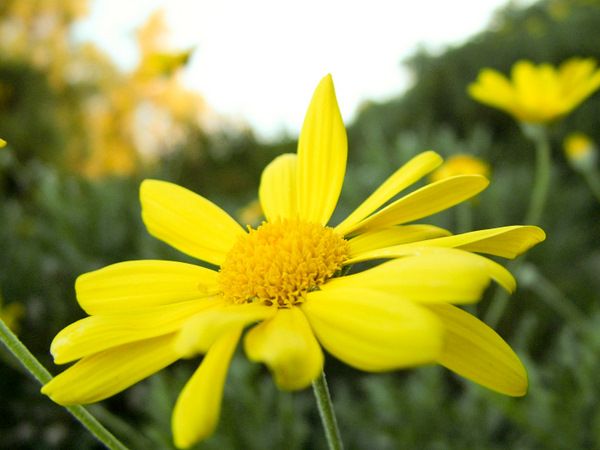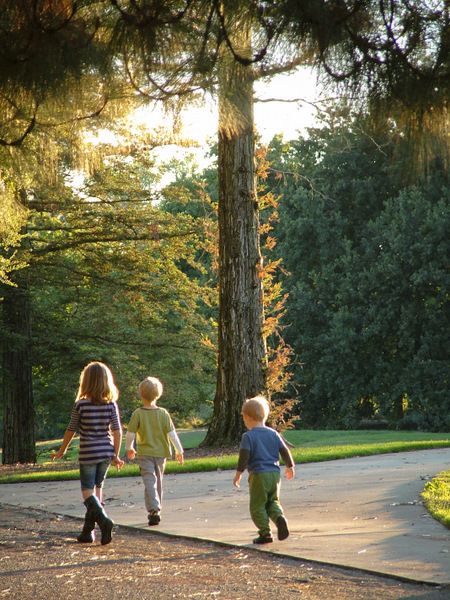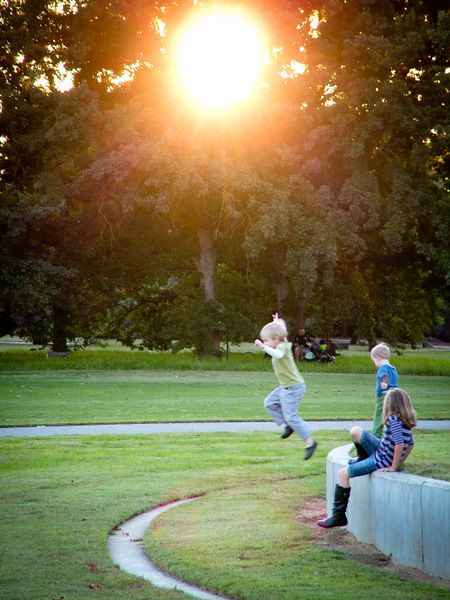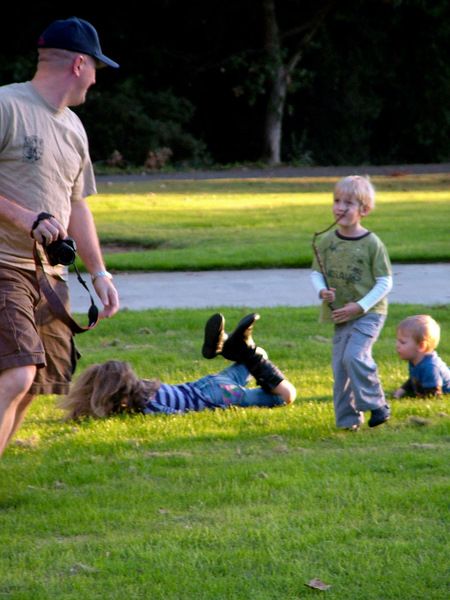 I had to share the face plant. :) It didn't slow her down at all; she just got up and started chasing dad again.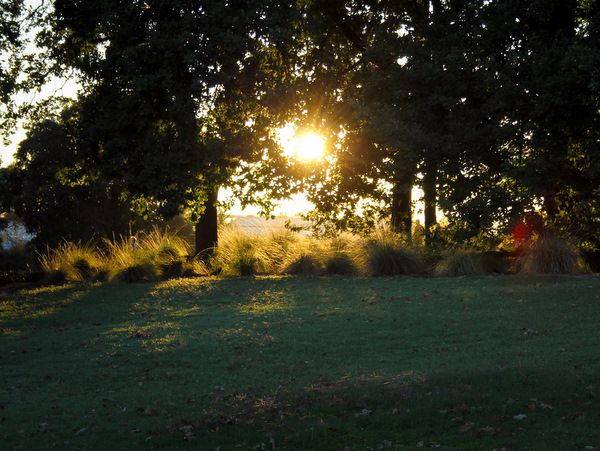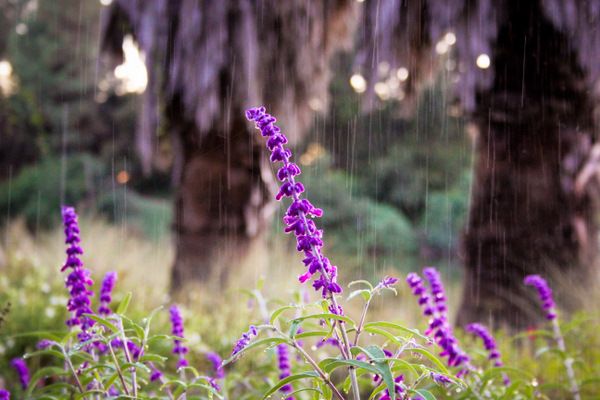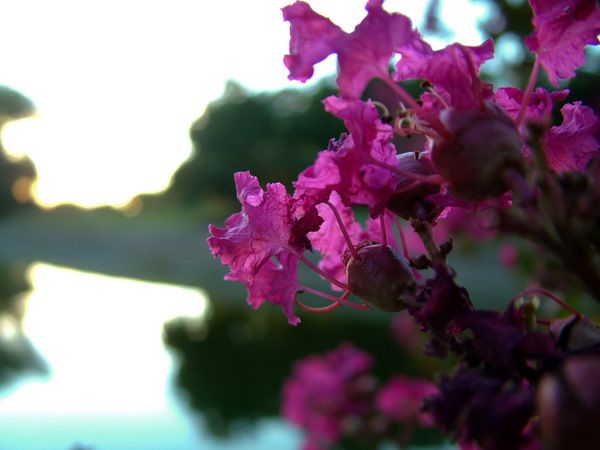 Now that I'm finally waking up, I'm hoping to get some fall decorations up. Maybe I'll even paint over the current dark peach color that graces the front door. It's old and chipping. But the problem is, the house's trim is in the same dark peach, and I can't change that right now, so I'll have to do a color that coordinates with it. Anyone have any great ideas? Here's a picture: