I am sorry. I don't know why the day after Halloween isn't declared a federal holiday — or, maybe more accurately, a federal disaster.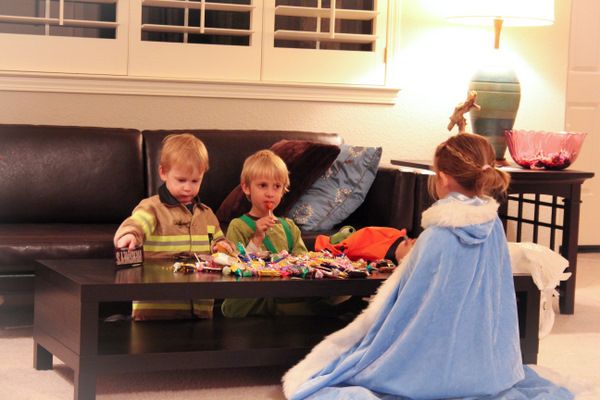 How you teachers are managing our sugar/nougat/chocolate/red dye #40 spiked kids today is beyond me. I can barely manage the one I have left at home. He's been in time out three times already today.
If my phone is going to ring with the school listed on the caller ID, it will be today. Don't you dread that call?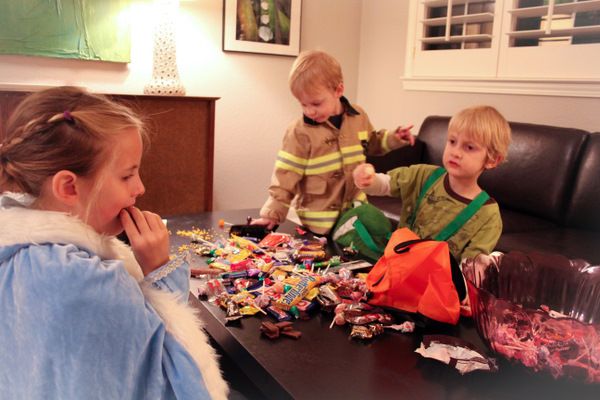 Speaking of dreaded phone calls, I got the news yesterday morning that my husband was mandatoried and would not be coming home from work after all.
I hate that phone call. And this time it was even more brutal than normal.
All of our Halloween plans would have to be re-worked. Not only that, but I had been battling a migraine since two that morning. A bad one. And the thought of forcing myself to corral the kids to school in time with their costumes and then the parties and parades and pumpkin carving and trick or treating and general over-stimulation made me want to curl up in a ball and curse the unavailability of decent migraine medications for pregnant women.
Sigh.
Oh, and I had put off going to the store since I "knew" my husband would be home in the morning. There was no putting it off any further; there was only one diaper left and no Halloween candy. A store trip had to be worked into the already hectic morning.
The kids were so disappointed to hear dad wouldn't be home for Halloween after all. Tears were shed. Admittedly, they were mine. My youngest was so sweet, he asked me if I had an owie. I pointed to the right side of my head and he kissed it better. *Insert melty puddle of goo that was this mother's heart*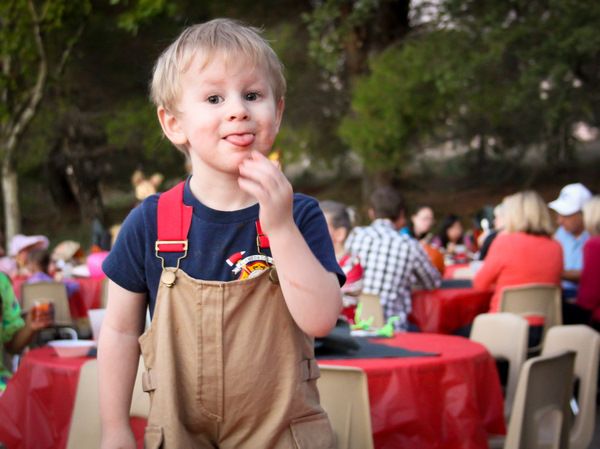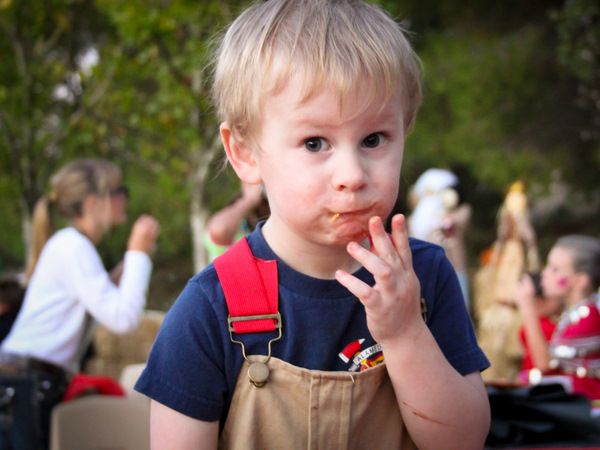 Thankfully the kids made it to school on time, the migraine finally gave up, and by noon I was able to tackle the store and the costume parade with a two year old in tow without losing him in the crowd. Which is no small feat, by the way.
We even managed to get the candy set up outside and go trick or treating for a good hour. AND, the kids went to bed without too much fuss. I am so thankful that everything turned out okay!
My youngest went in is older brother's
best firefighter costume ever
from last year. My daughter went in what can only be described as the best princess costume ever.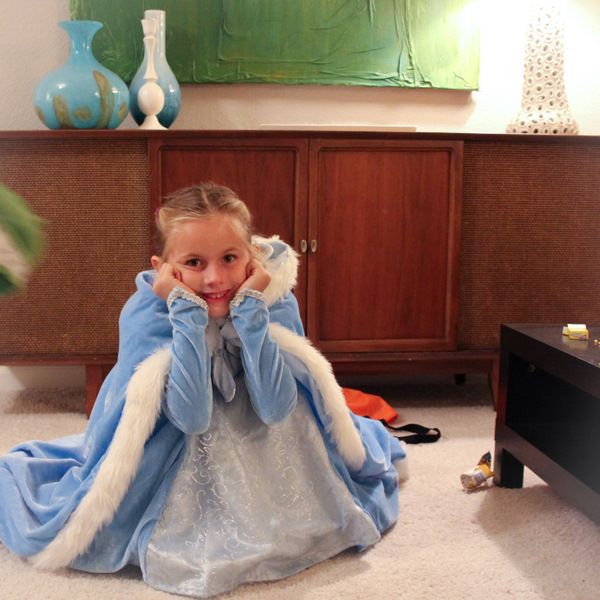 Velvet robe lined with silky material and trimmed with fur, detailed long sleeved velvet dress, hoop skirt, and accessories (crown and wand).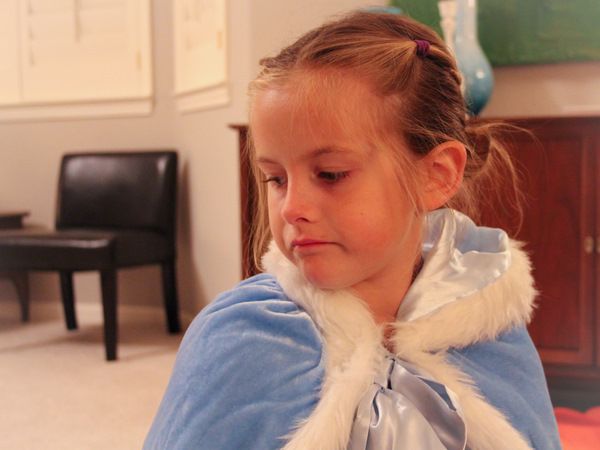 The price is what really puts it over the top. I found it at Marshall's for a steal at $35.00. Seriously the most impressive princess costume I've ever seen at that price.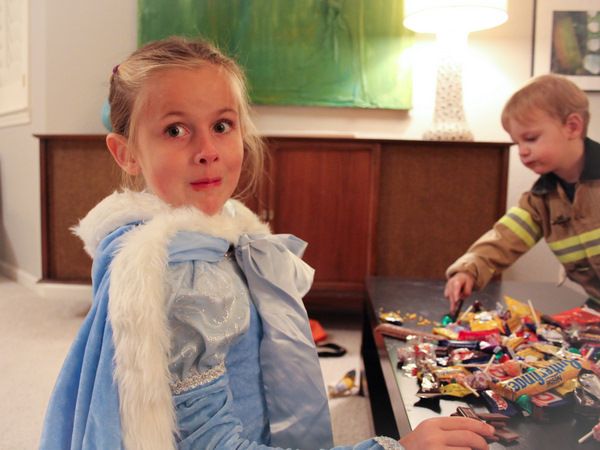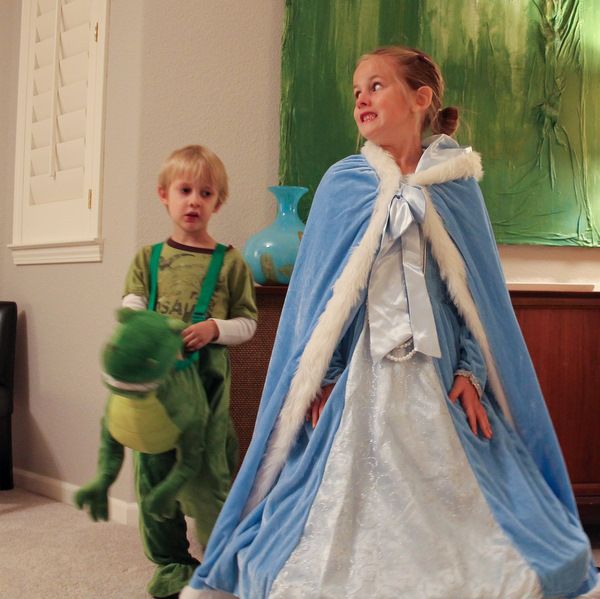 My kindergartner went in what they had left in his size at Target. He happened to fall in love with the dinosaur, so it all worked out.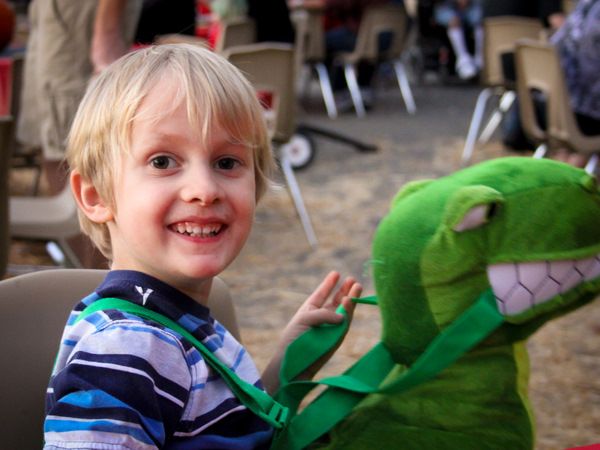 Before I sent them up to bed, I found the kids doing this in the living room. This is what I imagine is going on in classrooms all across the nation right now: