We're chipping away at the home improvement project pile. I have paint sitting, waiting, begging to be applied to a number of surfaces. The most recent paint fix to get marked off of the list was the fireplace. This particular project was a comparatively small change, since the walls had already been finished. Even thought the square footage was minor, the re-painted fireplace impacted the room dramatically.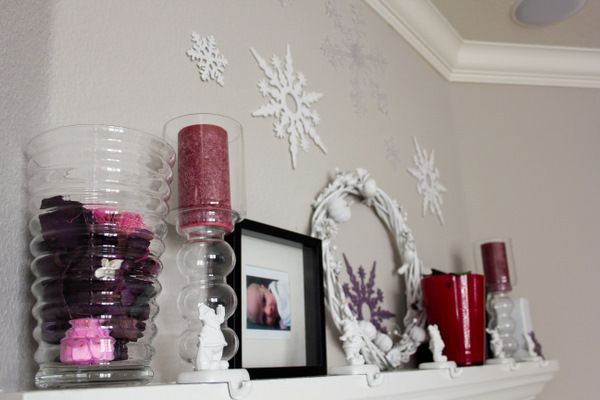 When we moved in the fireplace looked like this: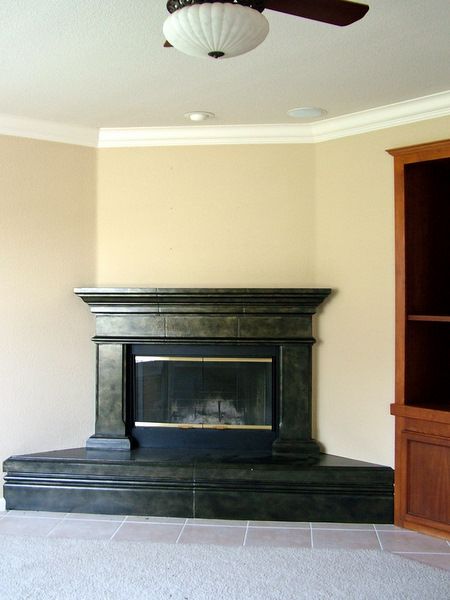 It was painted black with a swirly gold glaze on top from what I can tell. The yellow from the gold, combined with the black background, produced this green tone. My guess is that the previous owners didn't know that black and yellow make green. Which is unfortunate, because the fireplace in the bedroom upstairs has the same issue. Combined with the yellow in the walls, the pink in the tiles, and the orange in the woodwork, the green was a bit much color-wise.
To tie the fireplace into our new color scheme, we decided to play it safe and paint it white.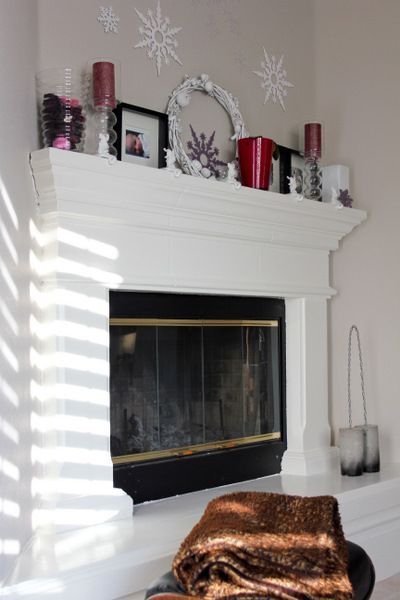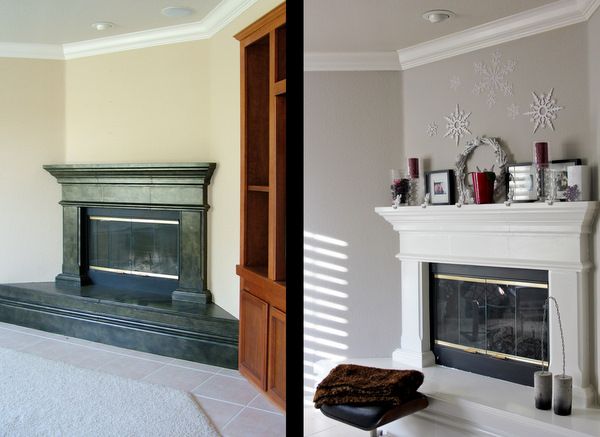 We're really happy with the results. The whole room feels so much lighter now that the fireplace beams white into the space instead of dark green. I still need to do some touch-ups around the edges; don't look too closely!!
That sculpture there on the right of the hearth was made by my dad. Thanks, dad! The other decorations, including the snowflakes, came mostly from the dollar store. Thanks, dollar store!
(Here's the
details on the wreath
, if you're feeling crafty.)
This is the part of the post where I would normally give my husband a hard time for splattering white paint outside of the tape lines. I even sent him away so I could finish the project properly. However, I may or may not have created more of a mess than he did. So, I won't lay all of the blame on him... this time...