We had it all figured out. My husband had to work Christmas Eve, so we did all the Santa's helper stuff the night before. It was a long night. As it came to a close, we realized the newly assembled mass of gifts would not fit back into the nook in which they were previously hiding. Panic. After debating the options, we decided to put the pile in the guest bedroom and lock the door. If the children asked, we would say that we were keeping that room kid-free and clean in preparation for the guests that are coming this week. (Yay! Friends!)
Relieved, we finished up and put everything in the guest room. It was then we realized that the lock was one of the few that doesn't have a key to open it. Panic, again. My half-functioning brain remembered that I had successfully picked a similar lock when my daughter accidentally sealed off her room a few months back. I grabbed a mini screwdriver and practiced unlocking it. After a few tries, I had it down. All was good.
The next day, Christmas Eve, everything went smoothly. The children filed into their rooms uncharacteristically early and I patiently waited for them to drop off to sleep. They never did notice that the guest room was locked. Two hours after they went to their rooms, it was time to set everything out. I naively thought that this was the year I would get a decent amount of sleep. It wasn't even 11 yet, and I had only a few presents to wrap. I spent most of the time getting the food and stockings ready.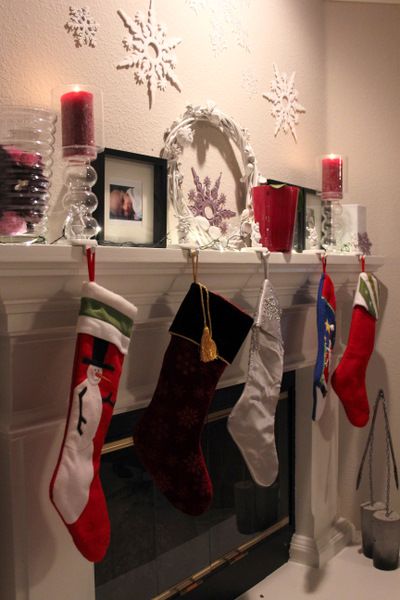 When it came time to actually set the gifts out I grabbed my thin screwdriver, checked once more to make sure everyone was still asleep upstairs, and proceeded to pick the lock.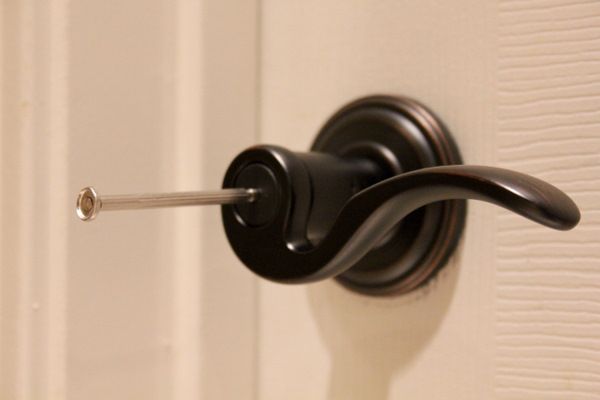 At least, I tried to pick the lock. The lock was sticking. I started to get frustrated. I poked and turned harder — nothing. My little screwdriver was bent. I worked on opening that lock for a good 45 minutes, refusing to believe that the presents were inaccessible. My fingers hurt and turned purple, precious time was slipping away, and I knew that I had to go with plan B.
"I'm leaving the window unlocked, just in case." My firefighter informed me as we were closing up the room.
"Oh I'm sure I won't need that," I said emphatically, "I'm certain I can do this." I picked the lock one more time for good measure.
Apparently, my husband has some experience with my
bad luck when it comes to locked doors
. So, he left the window accessible, just in case. I had no more time to spend on opening that door. The hours on Christmas Eve after the kids go to sleep is too precious to waste. But I could not open the freaking door!!
I sighed and accepted the inevitable. The window and I were about to get really well acquainted. I got my shoes, lamented my predicament to my internet friends, and grabbed the flashlight.
Did I mention that I'm great with child?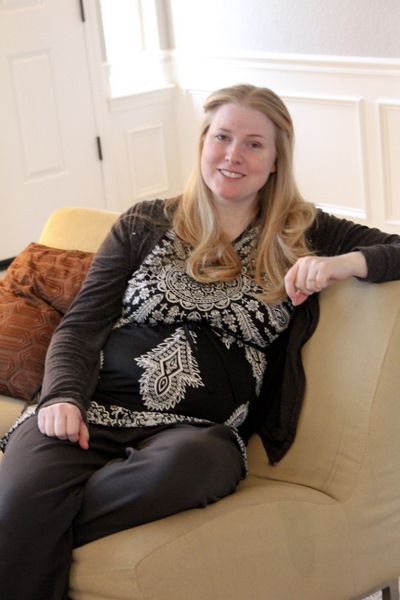 Oh, and did I mention that the neighbor, who's windows were just yards away from me, is a cop? The worst-case scenario could have been pretty awesome.
I crept out in the freezing night and pulled the screen off, trying to be as quiet as possible so as not to bring any attention to myself. It took about two seconds to realize that the window was way too high to get in without some help. My ballet days are long, long gone, and the awkward belly wasn't helping. This was not going to be a graceful procedure.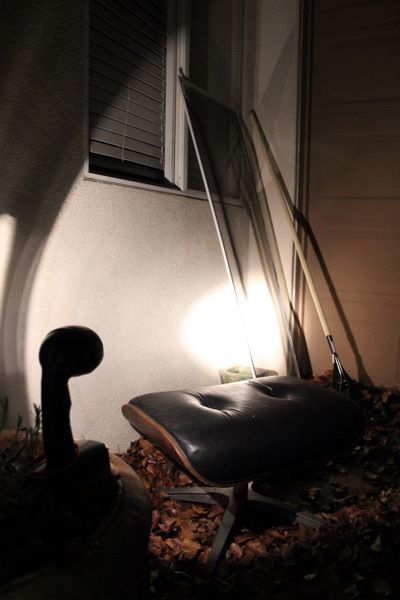 I grabbed the nearest tuffet-like piece of furniture and got 'er done.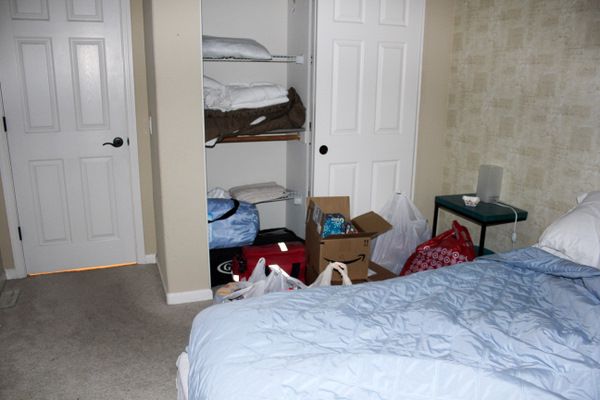 Stupid presents.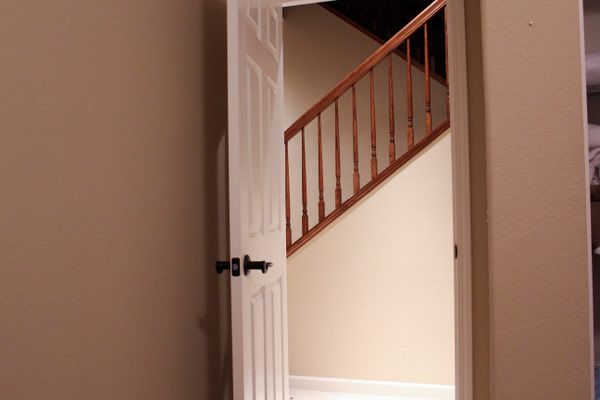 Mission: accomplished.
Dignity: vanquished.
Why do these things always happen when my husband is gone? Why? I furtively put the screen back in the window, threw the evil side-eyes at the gifts, and was thankful no one mistook me for a criminal. I also became acutely aware of how easy it is to break into my house.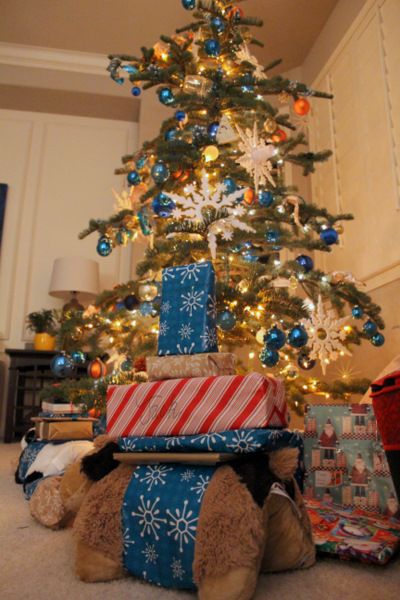 The rest of the evening and following morning went smoothly.
The children woke up and did a good job staying upstairs for the hour and a half until Daddy came home. I blocked the stairs with wrapping paper, set up breakfast upstairs, and Santa had their stockings waiting for them to give them something to do.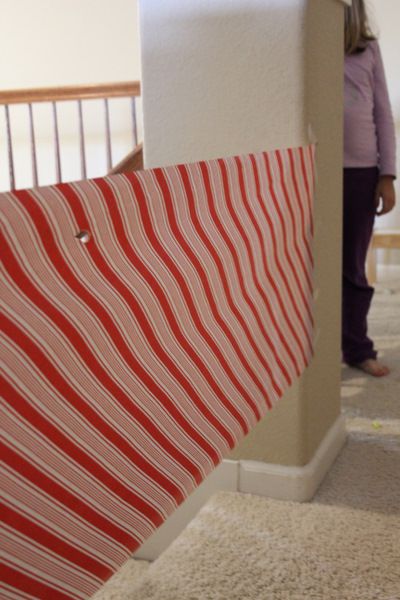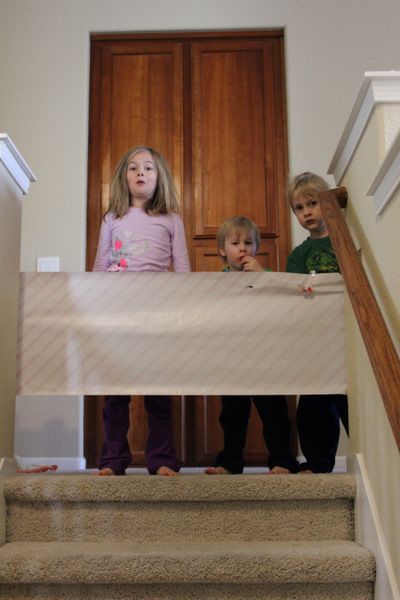 For the record, three harmonicas are not harmonious. But I had to laugh when they played "guess that tune" and my daughter tried to sound out We Will Rock You.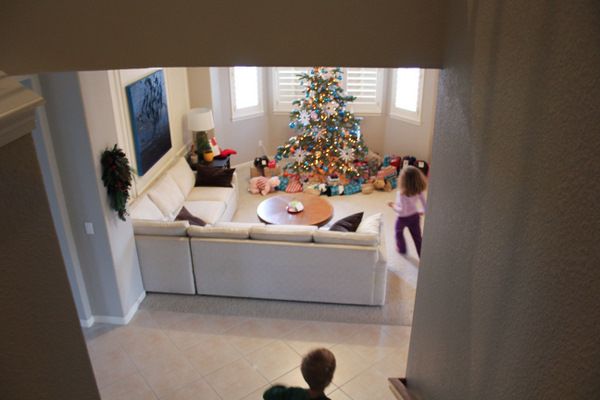 Dad made it home and the rest was a cozy, happy blur.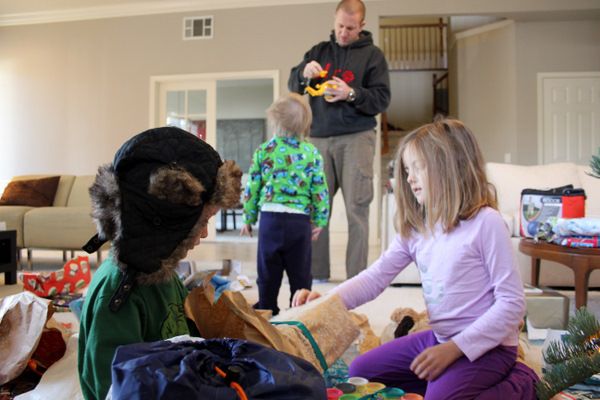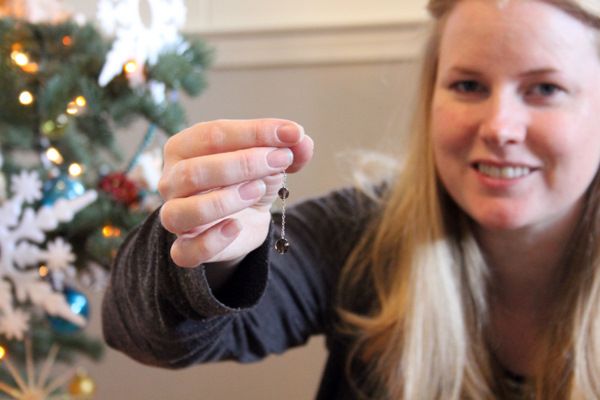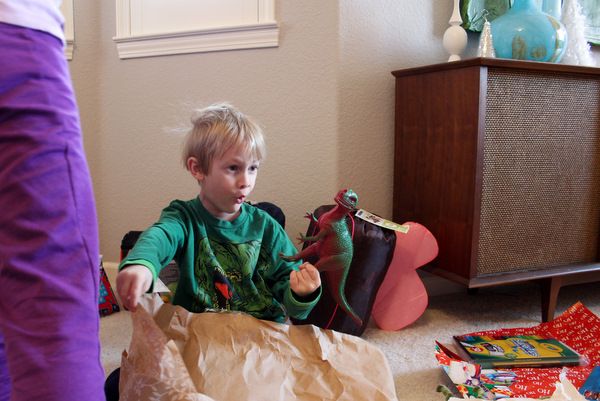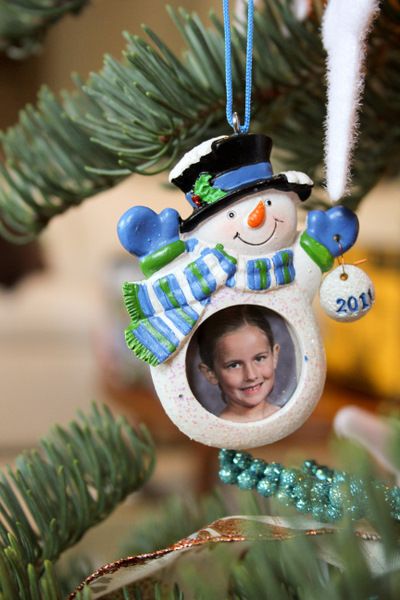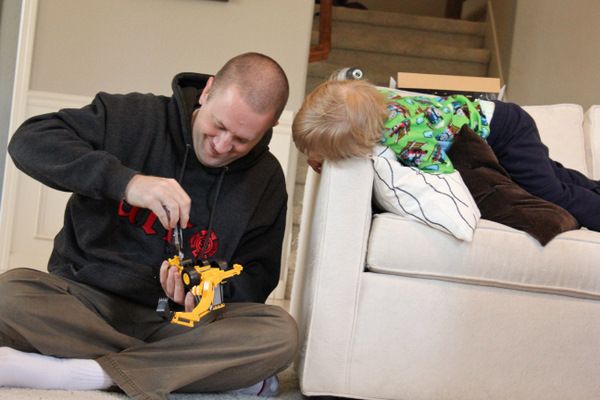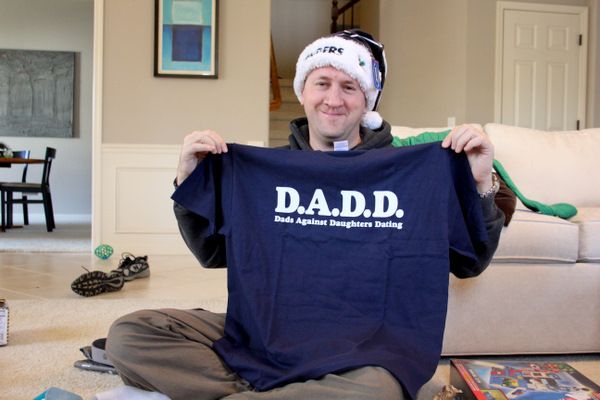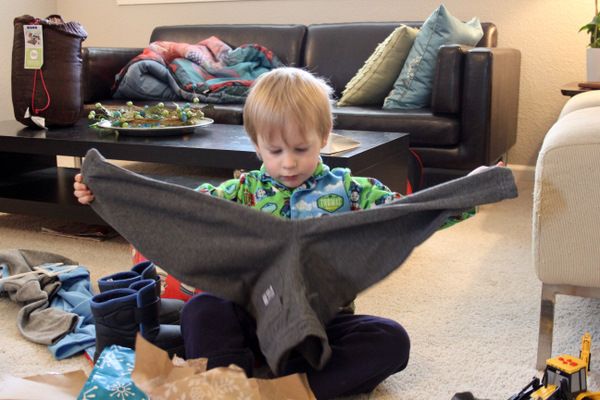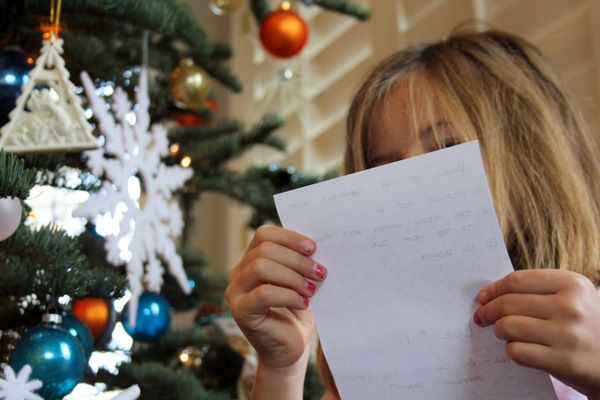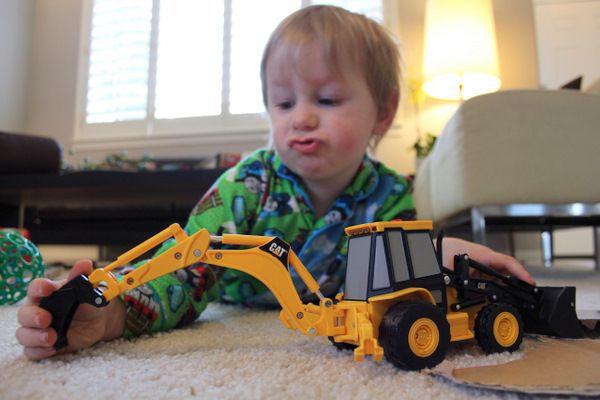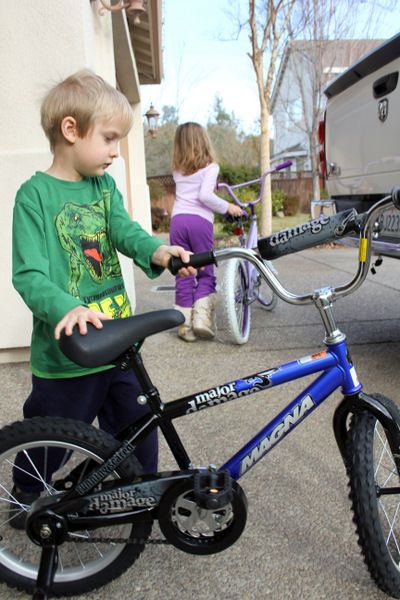 And now I'm in a food coma.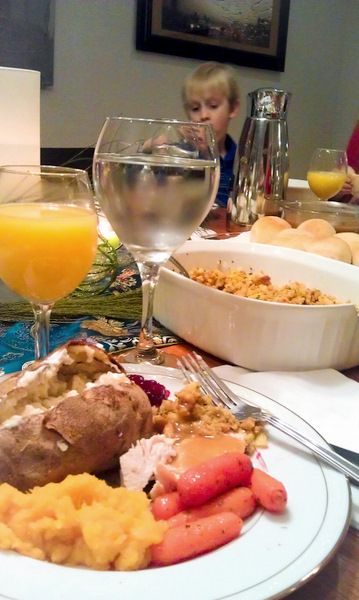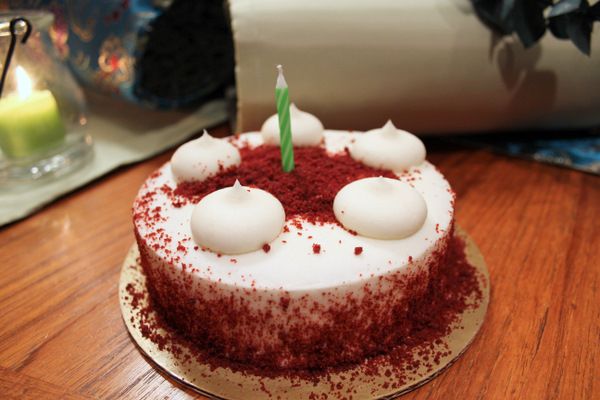 Happy Birthday to the Savior!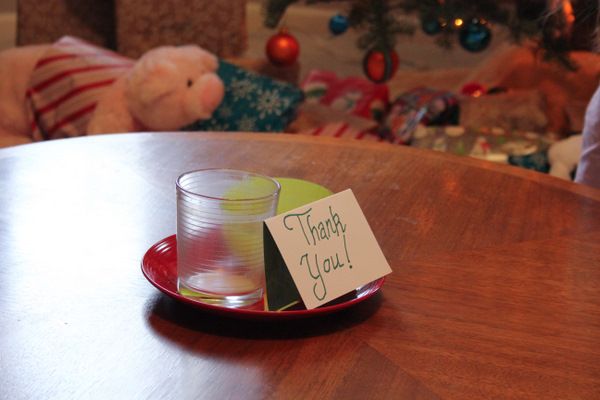 Merry Christmas to all, and to all a good night's sleep!