I have to admit, I'm going to miss this weather when it's gone. There's something to be said for a storm that stands up and makes a bold statement. I like it when the rain lets itself be known. It makes me aware of the goings-on outside. And for someone who has become too busy and/or tired to enjoy nature as much as I should, big storms force me to remember the beauty of it all. The threat of the sky swirling and falling adds a nice undercurrent of excitement to my day (as long as no one gets hurt). It reminds me that I have emotions bigger than the usual set that get cycled through from day to day.
A glimpse of sunlight yesterday between the bands of rain: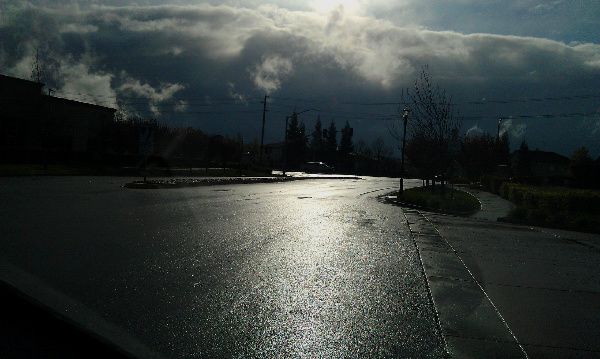 The same sky, a few minutes later, swarmed by the dark, drippy clouds: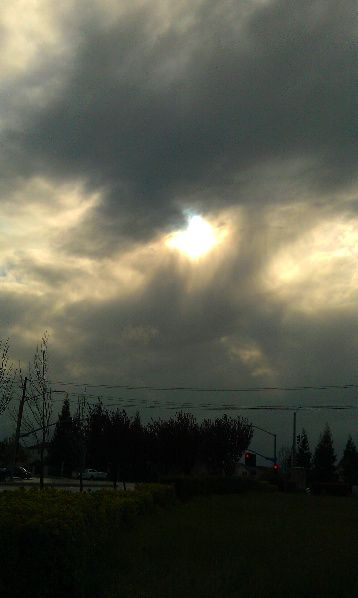 My husband had to drive around road blocks and through two feet of water to get to work this morning. Thank goodness he finally got around to buying a truck; my little bean of a Rondo would have bobbed happily as it drifted away.
I appreciate the bad weather - but only if I don't have to be in it, or experience any sort of analogous turmoil in other parts of life!