I have a question for you, but before I get to that, take a look at the before and after pictures. Keep in mind that this is still a work in progress. The furniture keeps getting moved around, and no pictures have been hung. (Not correctly, anyway. We put one up on some existing screws, but it's way too high.)
The living room, before: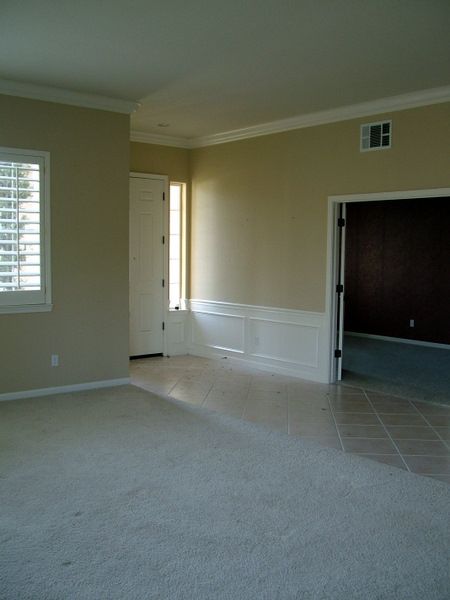 Notice how much the yellow tone in the walls brings out the pink in the tiles, something I wasn't particularly fond of. The previous owners had a European theme going, which was done well, but it didn't go with our style or furniture.
During: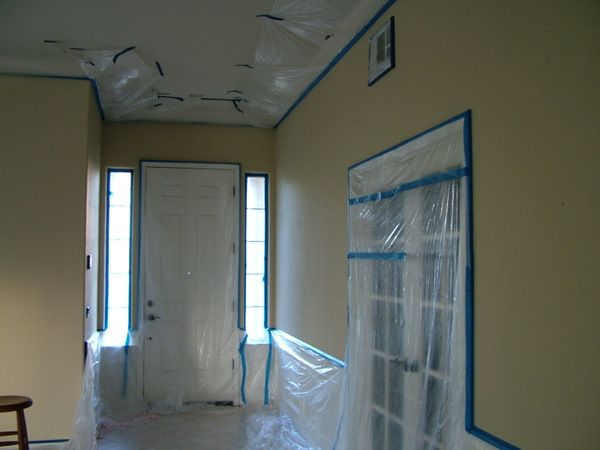 After: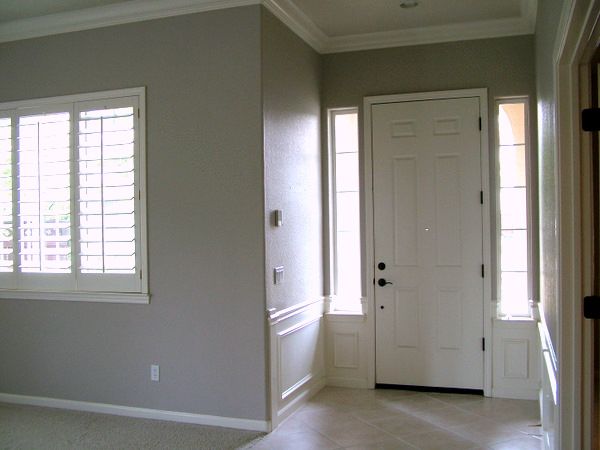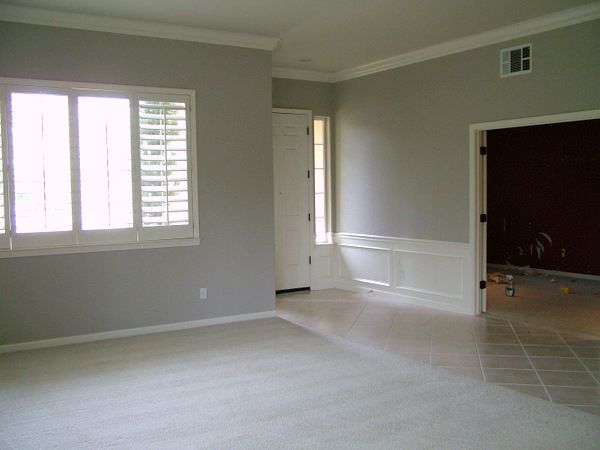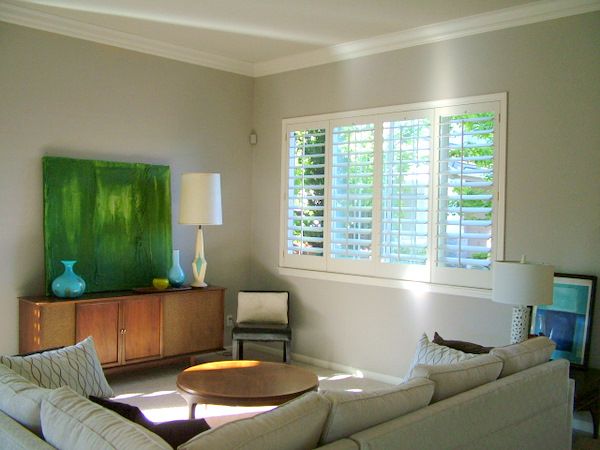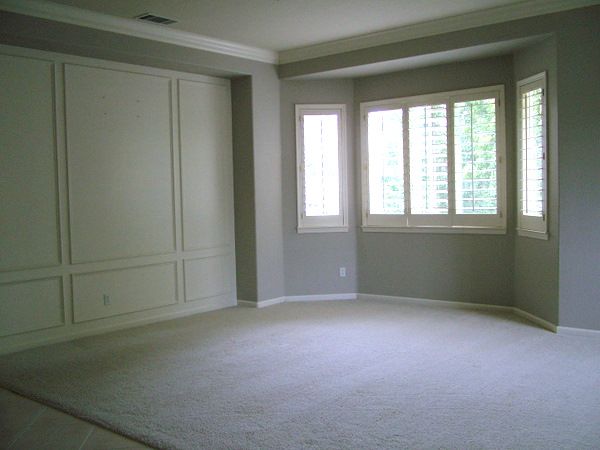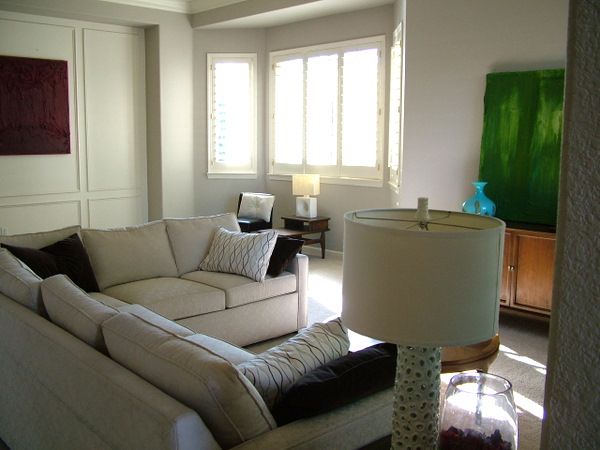 The family room, before: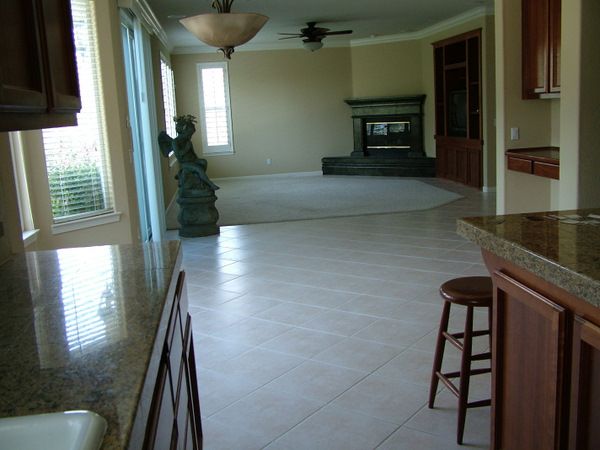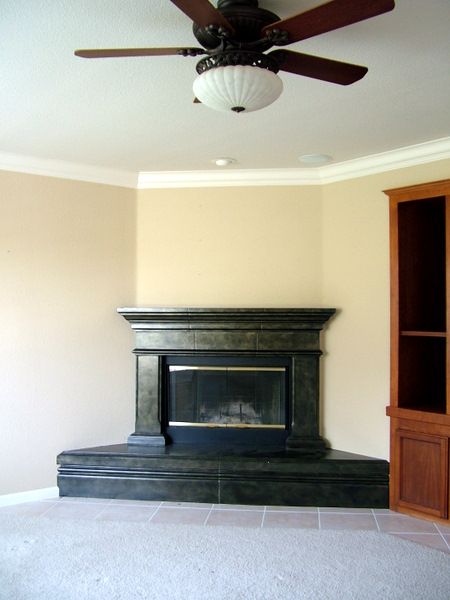 During: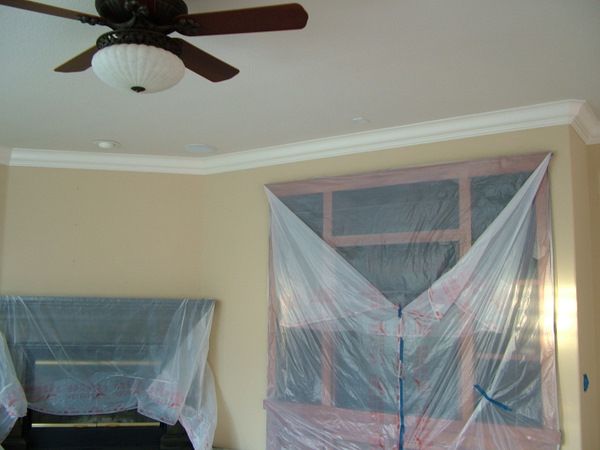 After: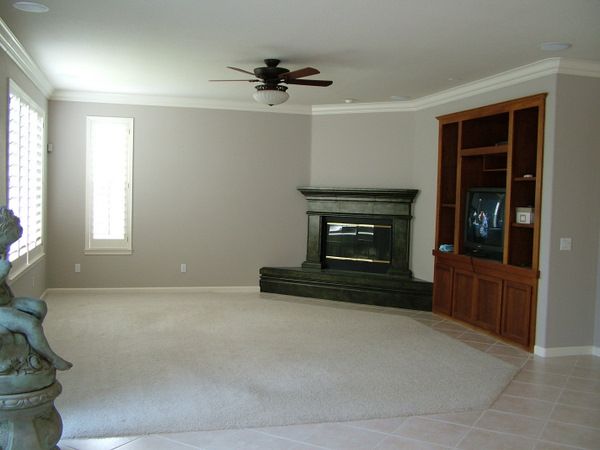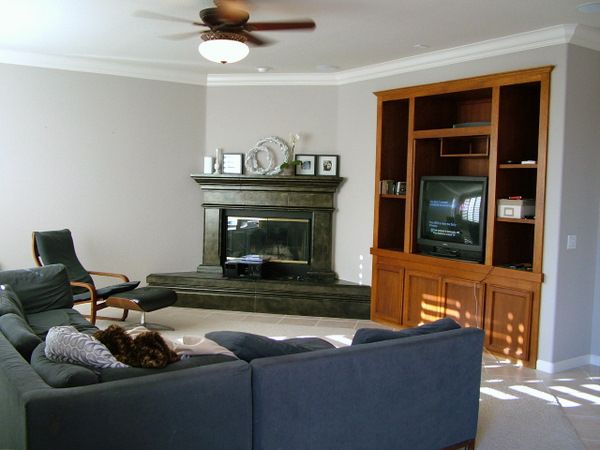 <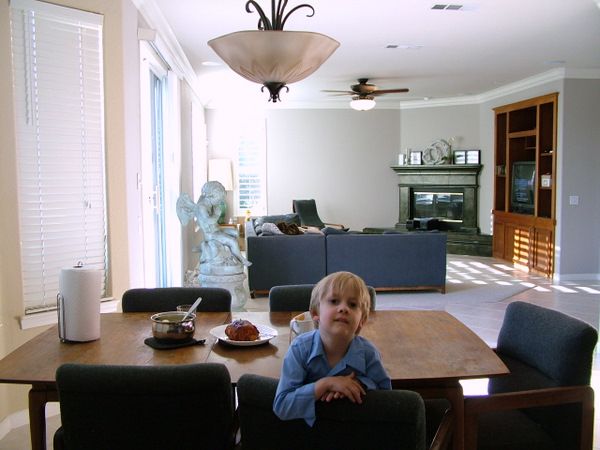 I haven't made it to the kitchen and the dining room yet. You can see where I stopped before the kitchen on the wall on the left in the picture above. I'm really excited about both of those room, the paint and hardware should make a pretty dramatic transformation. I'll be working on those spaces this week. But first, I have to tackle this: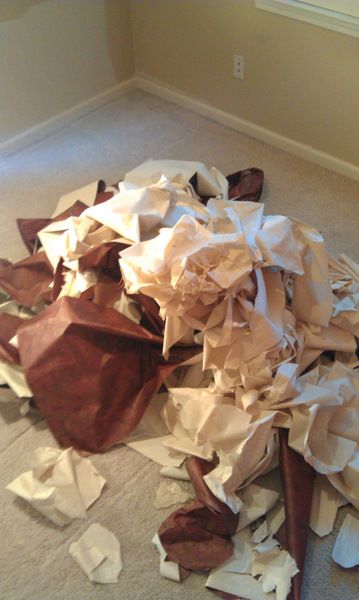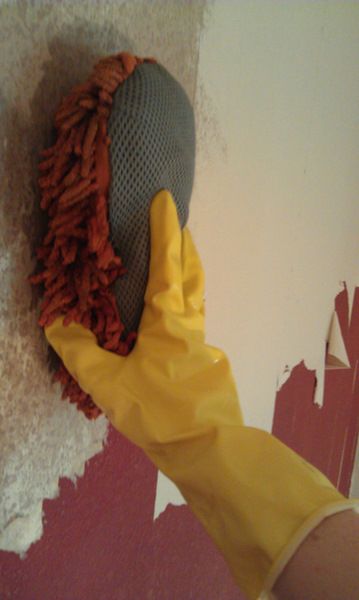 What? No volunteers to help remove wallpaper? Well, at least ones that are more than 3 feet tall?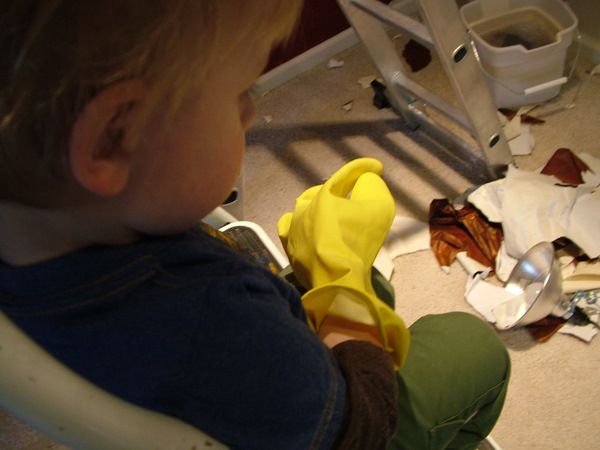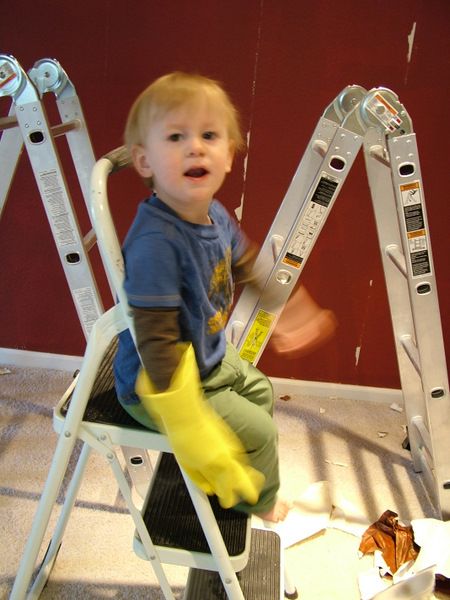 Okay. Here is my question. For shuttered windows -- do I hang curtains over them?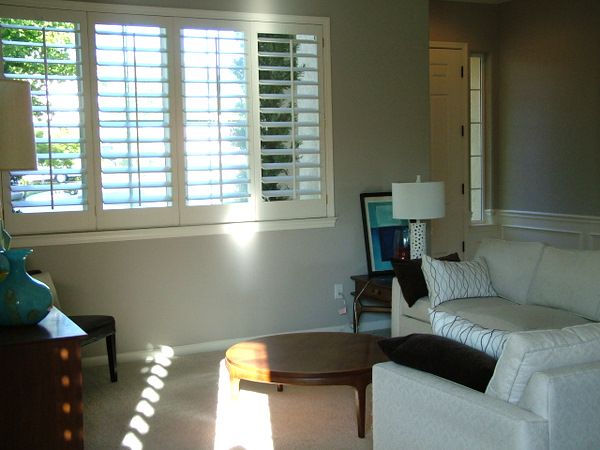 I also need to figure out what to do with this space in the living room.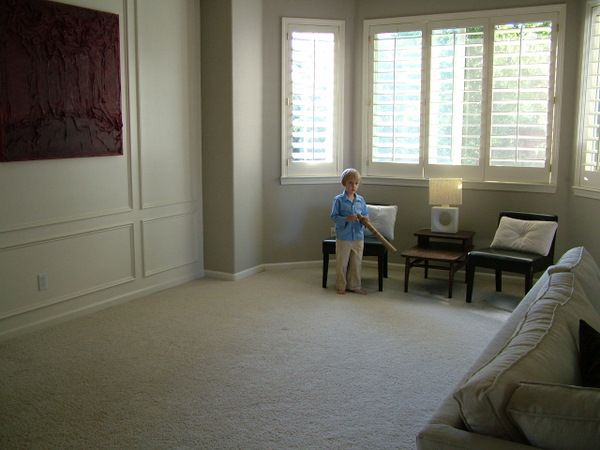 I have this couch coming (thanks, Tom!), so it could be worked into this space with the chairs somehow.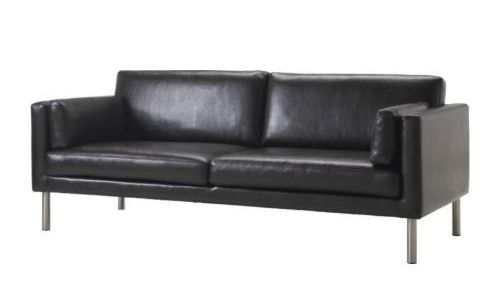 This would be a lot easier if our couch weren't an "L" with pieces that can't stand alone. The goal is to look primarily out the windows, not at the entryway/stairs. Any ideas?
__________________________
Update - The couch has arrived, as well as a long, low dark coffee table. Also, here are some links to the completed
kitchen
and
dining room
projects.