There are so many creative, crafty, and fanciful ideas on Pinterest. I've learned a lot. It is impressive, the lengths people will go to celebrate every holiday to the fullest.
I applaud them for their creativity. I even thought of doing a few Pinterest projects myself this year. Teacher gifts:
All this project required were some labels from Staples and a bag of Hershey's Kisses.
But in the end, even that proved to be too much effort. I decided to go the easy route and just do simple store-bought valentines. I let the children have at their own boxes for school this year too, with little input from me. Mostly because I put it off until the last minute and then ate too much, which resulted in me spending the evening glued to the couch as my abdomen tried to find room that just wasn't there. And the baby needed some practice kicking my bladder. But I also stayed out of it because it's probably good for the kids to enjoy the creative/destructive process on their own terms.
My daughter had already finished her container at school, so she helped her little brother create his.
He made a robot face with a hole for the mouth.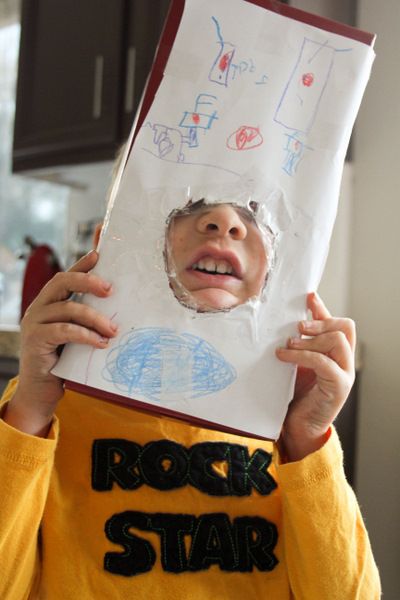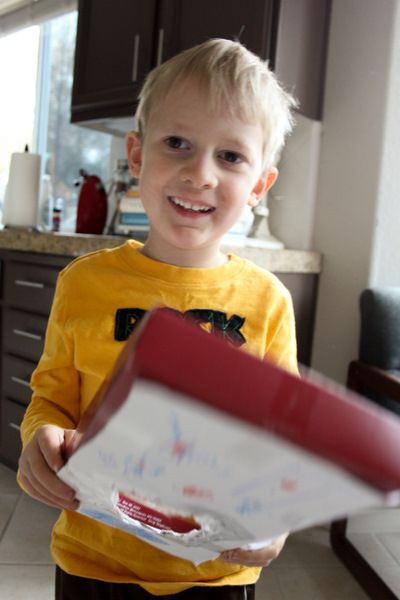 I'm not sure what's going on inside the box. My guess is that these are the robot's innards: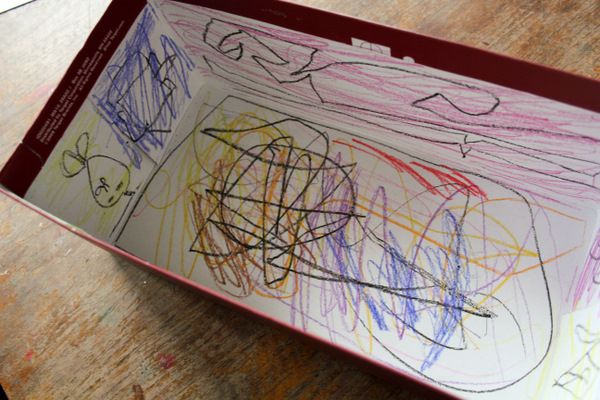 I'm not gonna lie, some of the Valentine's Day boxes I saw going into school today were fantastic and I felt like I could have done more. The children carrying these boxes were proud and excited. Those kids loved their boxes. Even though the fanciful containers put my little Kindergartner's offering to shame, you'd never know it. He was so excited about his box! It was just what he wanted, and I'm okay staying out of the creative process as long as it's just what he wants. (Disclaimer — I'm sure that if I had made him a cool box, he would have been very happy with that as well!)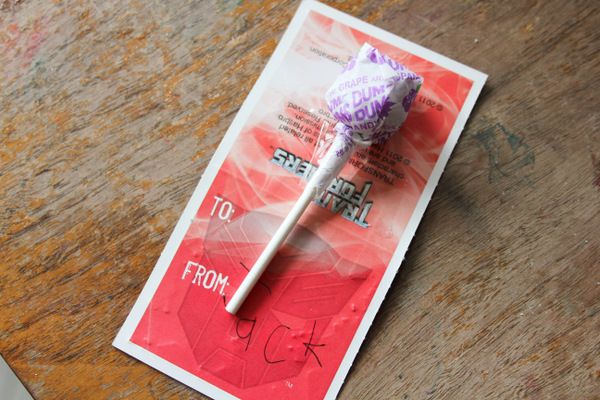 The teachers requested that the valentines be generic, with only the "from" portion filled out. Someone was kind enough to point out to us that by taping the lollipop in this particular location, all of my son's valentines basically say "to: Dum Dum." :)