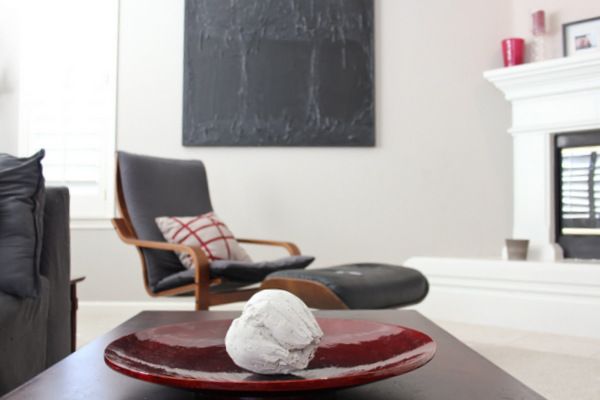 A year ago today we excitedly entered the house we had just spent the whole morning purchasing. We finally owned a home of our own! I got to work that day, taping up the living room in plastic. I needed to paint it as quickly as possible since our week of prep time before the moving van arrived had been shrunk to a day of prep time, due to "one last hurdle" after another in the buying process. I stayed overnight at the new house with my daughter while my husband took the boys back to the old house to pack. That night, my daughter and I camped out in the empty house and listened to the sound of frogs croaking from the stream in the ravine next to us. It was, for lack of an original term, magical.
We've worked on a lot of projects over the past year. I would have been able to do more, had my energy not been turned in another direction — toward creating this sweet being.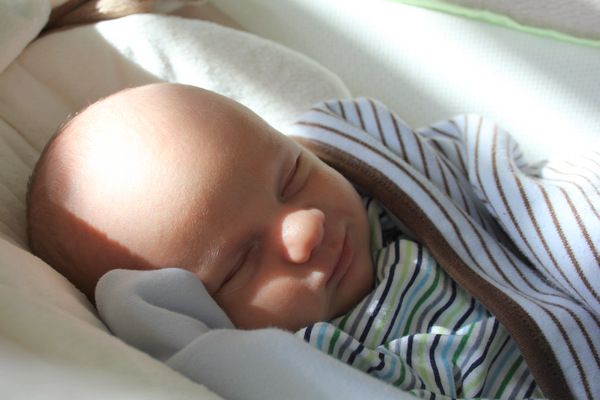 Now that I'm done with building the baby, I'm excited to get back to some of our to-do list.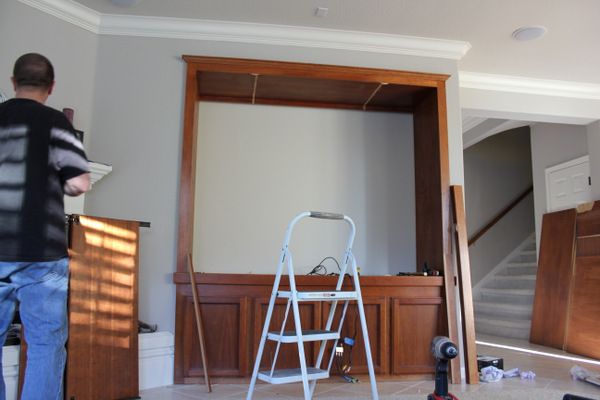 Today, I finished the family room. Here's what it looked like before: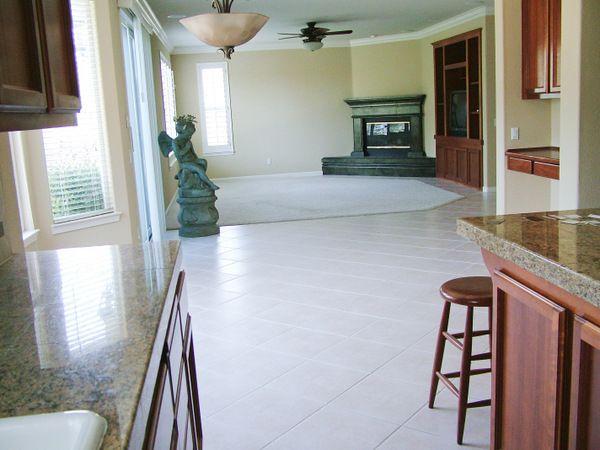 We wanted to paint the dark green fireplace, and take down the top half of the built-in entertainment center and paint it as well. We already did
the fireplace
, and today we put the finishing touches on the entertainment center. Here's how it turned out: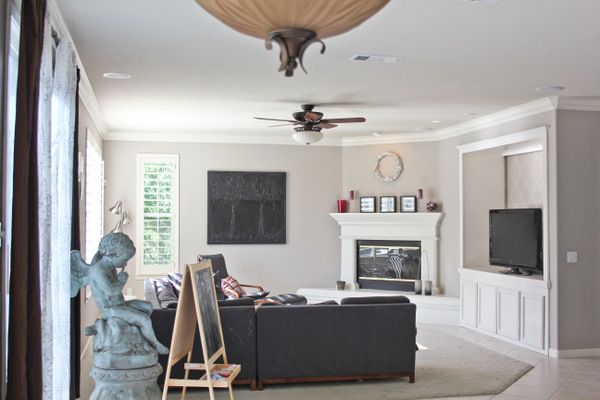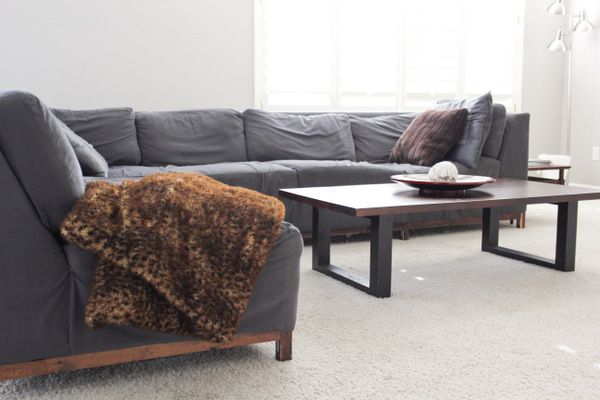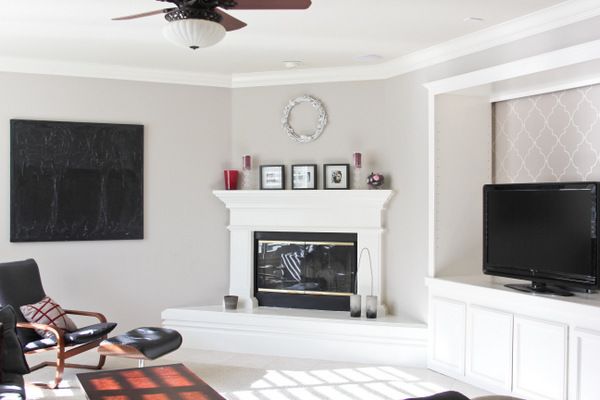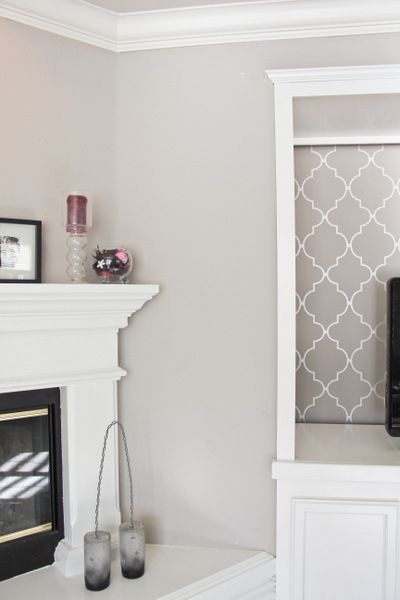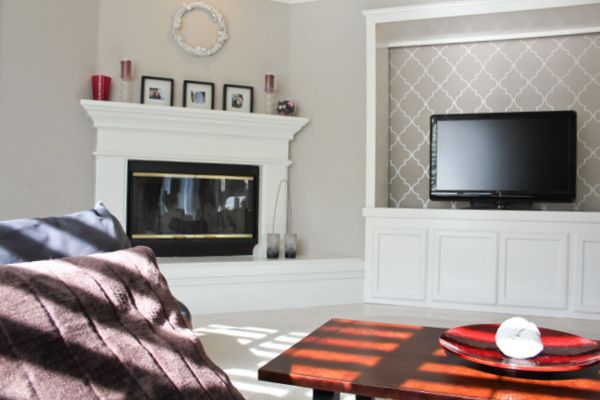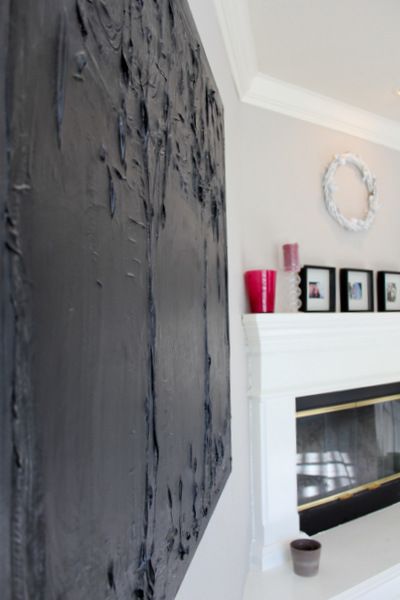 I put the statue that was left here by the previous owners to good use. He analyzes the drawings.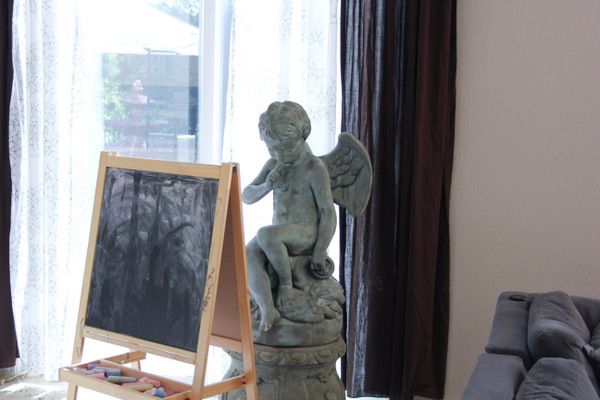 I've still got a few changes in mind, like putting some sort of something in the TV alcove — maybe pictures, or another one of my dad's sculptures. And the floors will all be redone one day. I'm leaning toward a driftwood colored wood floor. Maybe we'll get to the floors next year. I think I've got enough projects going on for now. I still have the game room to finish, and paint waiting for the kids' rooms. One project at a time.
Happy anniversary, house!
(You can view our other before and after house projects here:
living room
,
kitchen
,
dining room
)