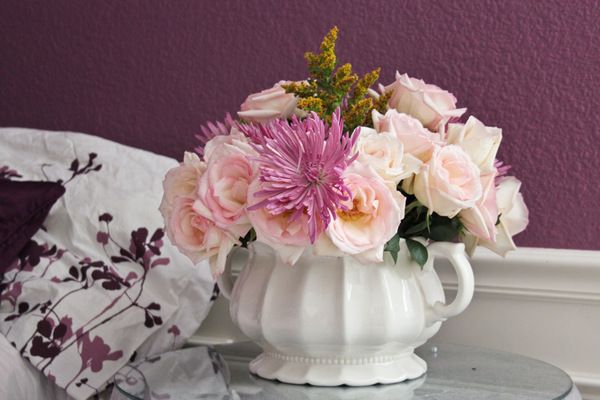 My daughter is not quite a tween yet, but she has declared the end of pink and frilly things.
"Mom, how did you like my picture?" Handing me her class photo yesterday.
"You look very pretty, Honey! I love it!"
"...Next year, I think I don't want to look so pretty. I want to look COOL!!"
She keeps growing up! I don't know what the deal is with that, but somehow we've gotten to the point where Barbies are out, and jewelry and clothing are in.
To celebrate her 8th birthday and her departure from little girlhood, I painted her room the hue of purple she selected for her walls. Well, I painted two of them purple. The others I convinced her to let me paint gray to balance it out.
At our old house, her room was a
light bubblegum/brown
(also at her request). And here's what her new room looked like when we moved in: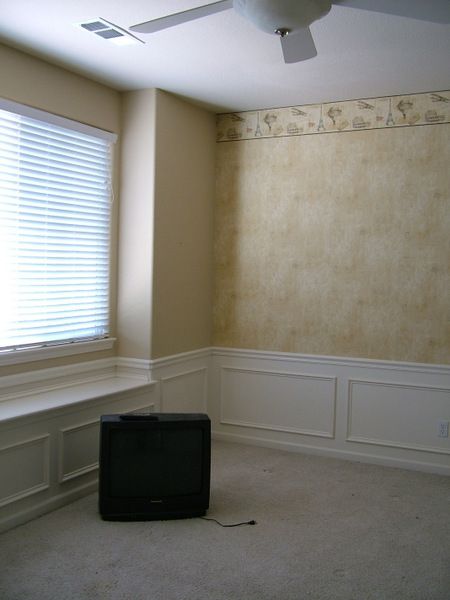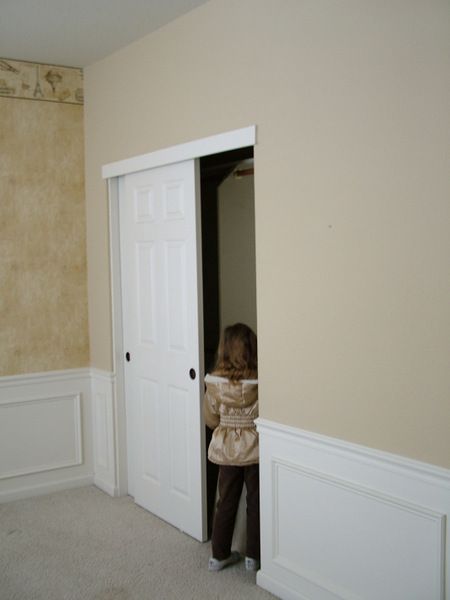 Definitely in need of some purple!
I got to work,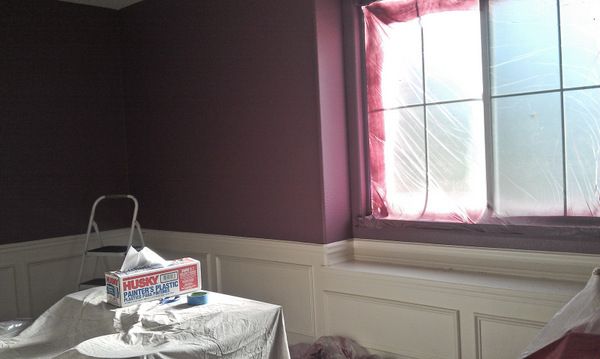 and picked up some furniture from Goodwill to fill out her new space. I got this chair for $2.00.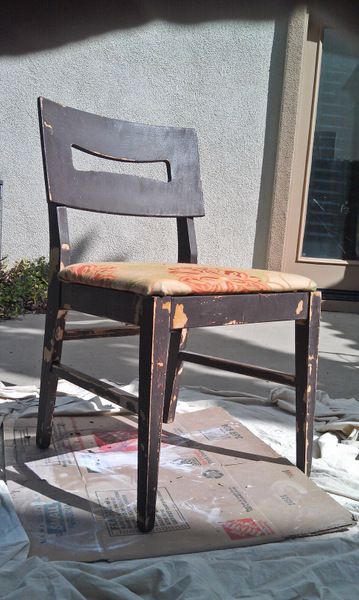 We decided to paint her existing desk to match her new color scheme, as well as this stool that was left behind by the previous owners. Here are the before shots of those: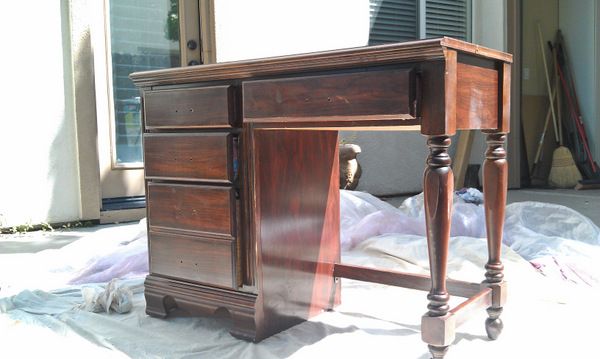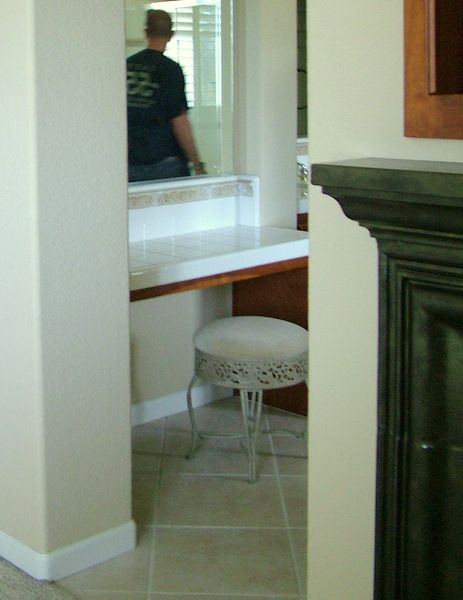 I got some material while I was at Goodwill, to cover the seat of the chair and the stool. Yay for Goodwill!
Here's how the chair, desk, and stool turned out: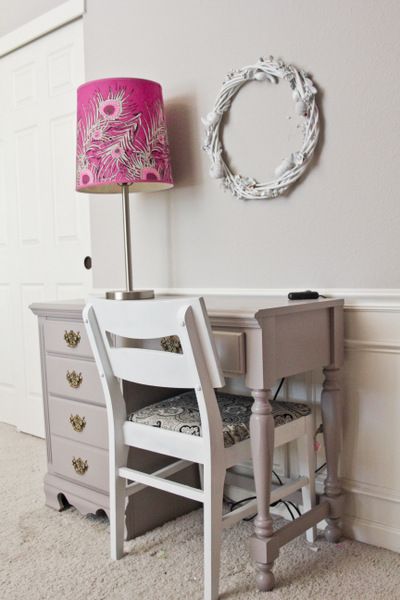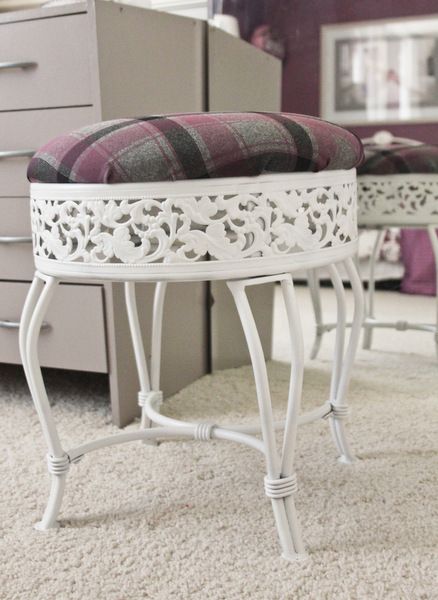 That plaid is a former skirt.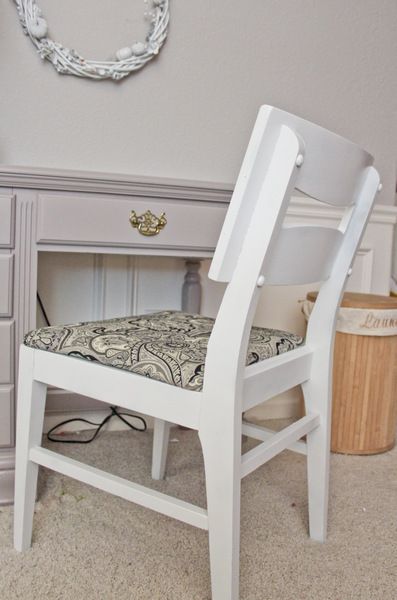 Here's how the rest of her room turned out: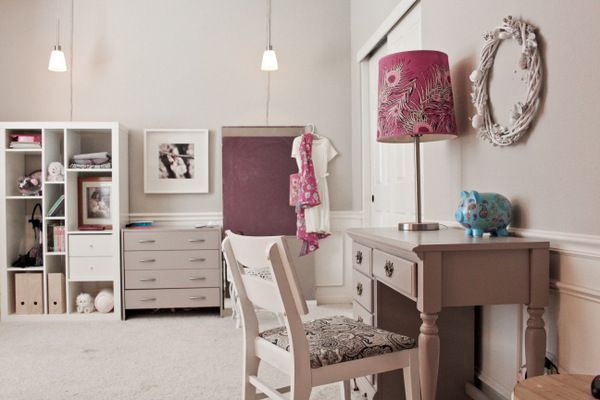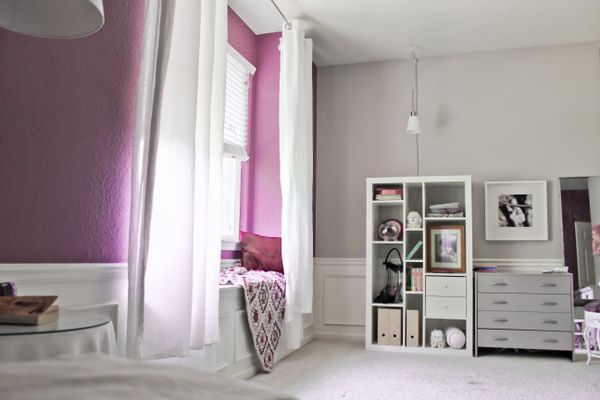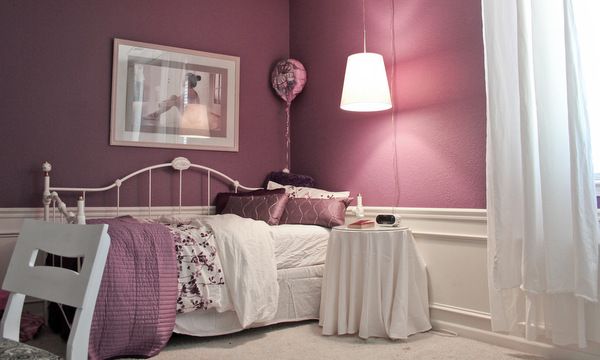 I also picked up a large picture from Goodwill,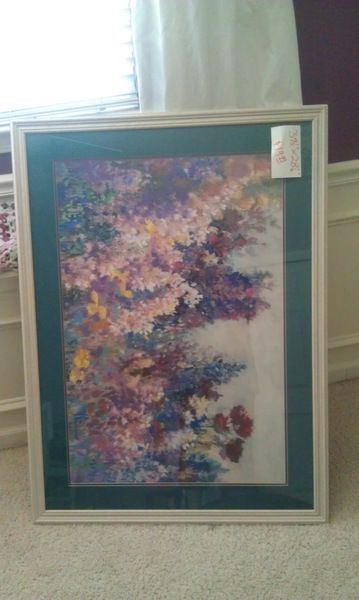 dismantled it,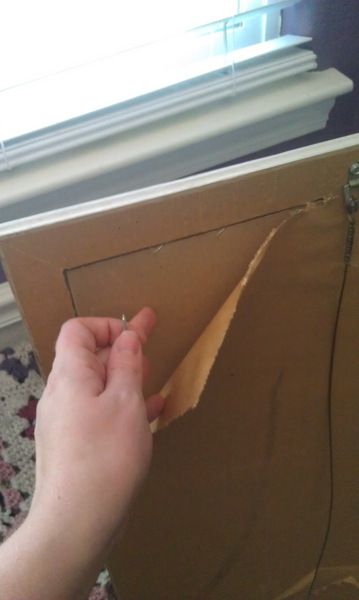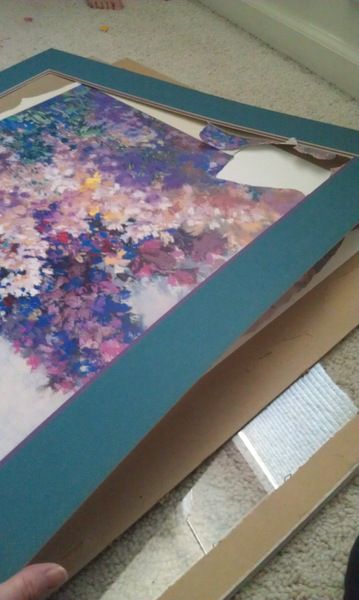 spray painted the mat white,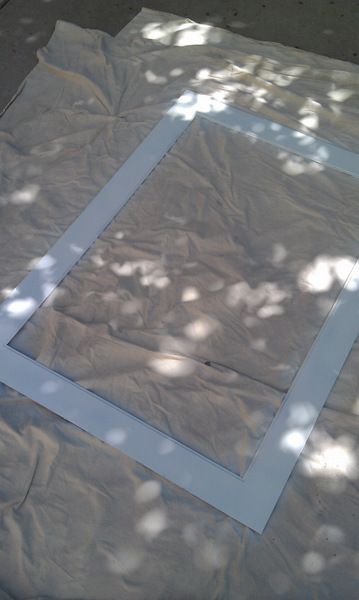 and put in a picture of my daughter that I got printed up at Costco for pretty cheap.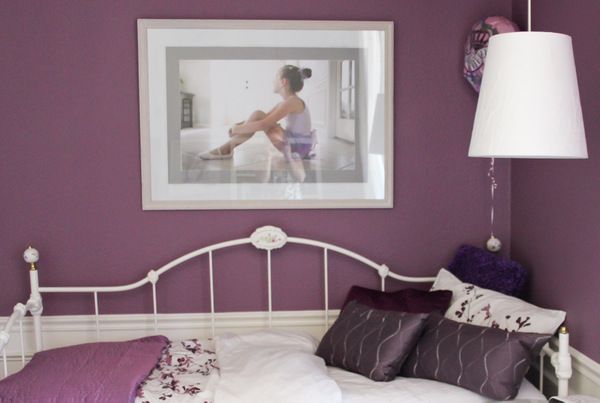 Goodwill was good to me!! I found this book shelf there too, as well as the purple and gray blanket on the window seat that just happens to match the room perfectly! Oh, and I got those Ikea curtains there, too.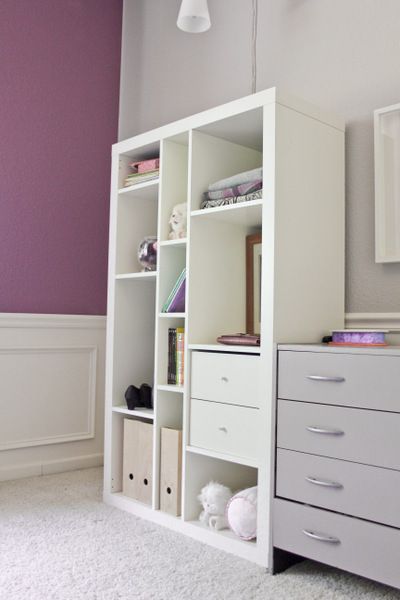 My daughter is so excited about her new grown-up room, she wants to show it to all of her friends. So, here you go, kiddo. :)