My littlest one turned 3 months old this week. This baby — he is so accommodating, I couldn't ask for a better 4th child. He loves to sleep, eats well, and he is almost always happy. He even tolerates car rides, as long as the car is moving.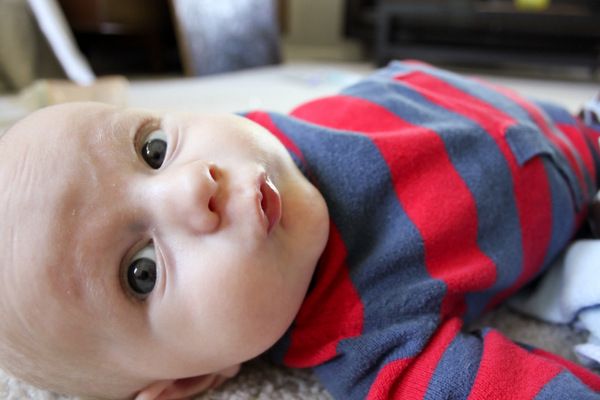 And, he's huge! I think he wore his 0 - 3 month outfits once each. Now, he's in 6 - 9 month clothes, mostly because of his string bean torso. His arms and legs swim in his 6 month outfits, but his torso stretches them to the brink of busting open.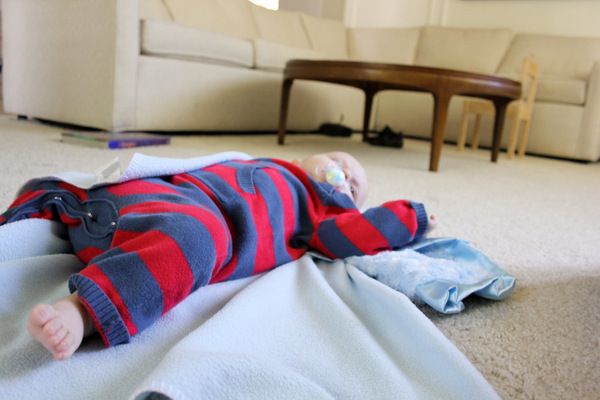 In these pictures, he's wearing a 9 month outfit.
For comparison, here's a couple of pictures of his 3 year old brother in the same outfit, on his first birthday: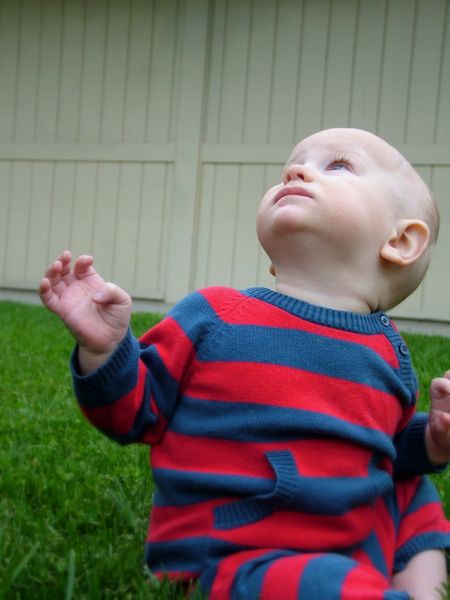 Yep, they're definitely siblings!!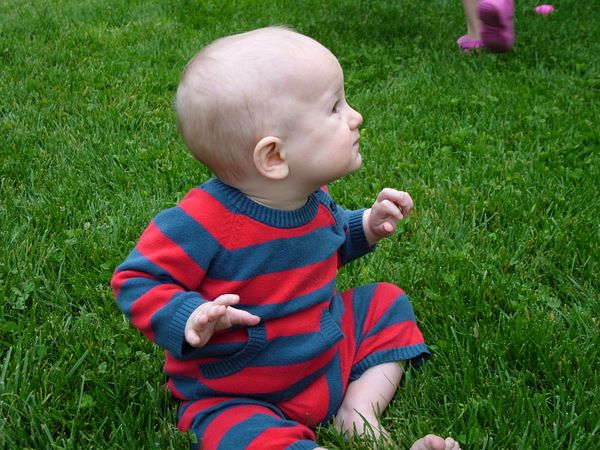 Happy 3 months old, baby! Thanks for being such a good sleeper, and for providing the thorough arm workout!